Using the custom reporting feature, you can pull a report on any set fields you are interested in!
1. After logging-in, click on your Reports on the left-hand side.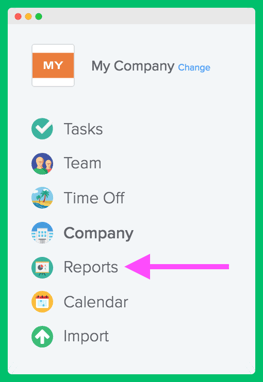 2. Scroll to the bottom, and click
+ Add a Custom Report
.

3. First, name your report (1), and choose which team member status you would like to view. You can also choose to sort by first or last name.
Now, let's add some of our desired fields! Click + Add a field (2), and click on any field you would like to include. Look for the to make sure you've added it. When you're done, click the +Add a field category to collapse the field options and view your selection.
Whoops! Add some fields that you have decided you don't want? No fear! Just click the X, and it will disappear.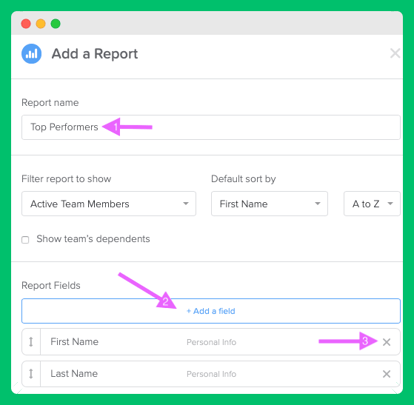 Notice you can add groups of fields at a time! For example, if you search for "Employment and Compensation" you will see the option to Select All. Clicking that will add all fields under that heading in one quick click!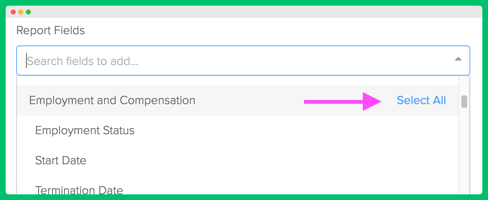 4. You can give certain employees access to the Custom Report. Once your report is ready, click Save. You can find the report has saved under the Custom Reports card. From there, you can click to view, download, or edit!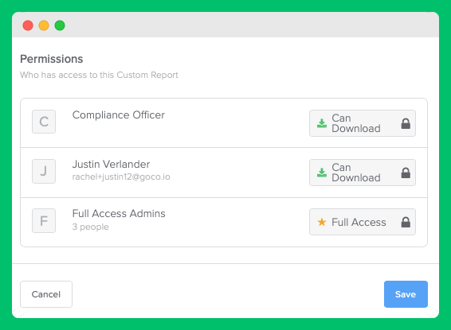 Have more questions? Contact help@goco.io.