So you have set up your company in GoCo. Business is booming and you need to add some people to your team. Here's how.
Log in to your GoCo account and go to your Team page
Click the + Add Person button and pick whether this new person will be an employee, contractor, or rehire (if they were previously terminated) to start adding them to your team.

3. Basic Info: Fill out the required fields.
Note: You have the option to make the new employee a test employee. If selected, they will be excluded from reports, payroll sync, benefit sync, and all integrations. The purpose of the test employee is to test things like: onboarding, documents, benefit enrollment, and time off.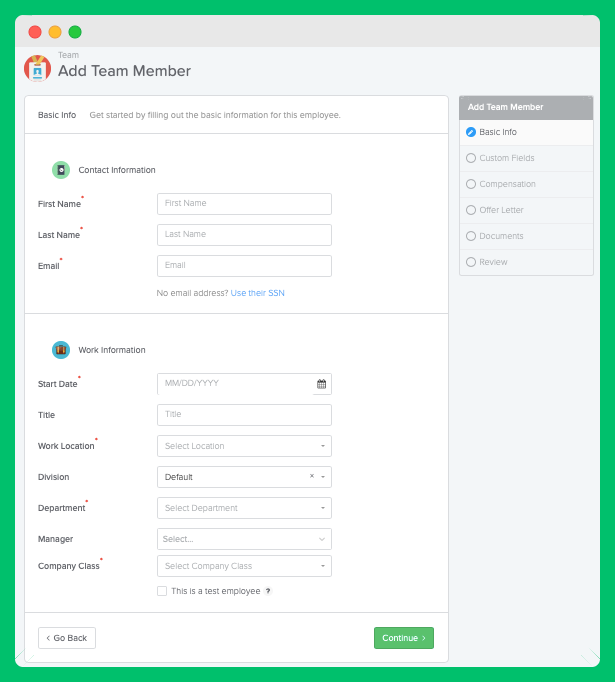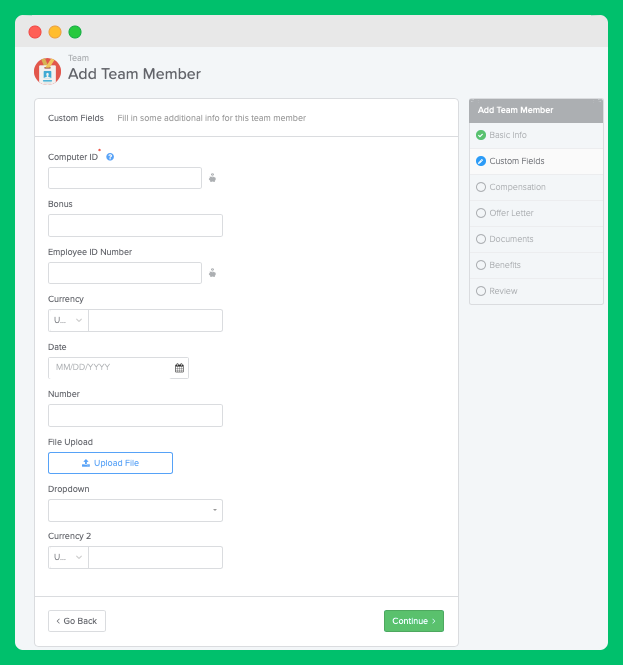 5. Compensation: This is where you can select the Employment Type, Wage Type (hourly rate/annual salary), and Payroll Schedule. You can fill out the rest of the fields if it is applicable to your new employee.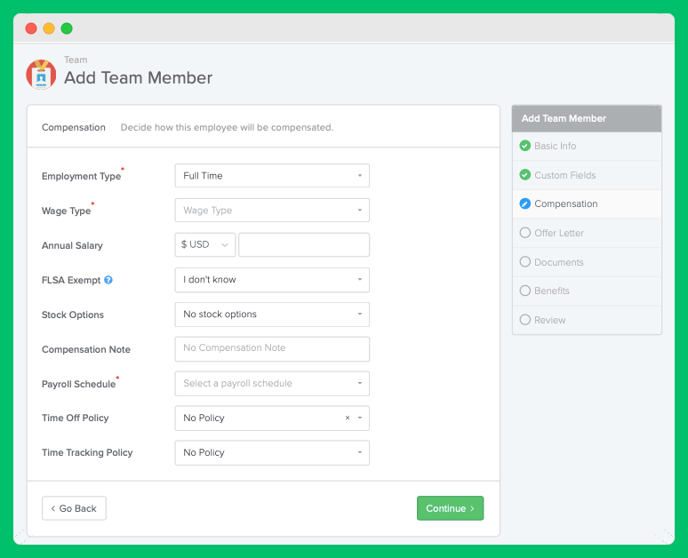 6. Offer Letter: Now add the offer letter…or don't, it's up to you. You can use our Magic Doc template or upload your own. Want to know more about Magic Docs? Click here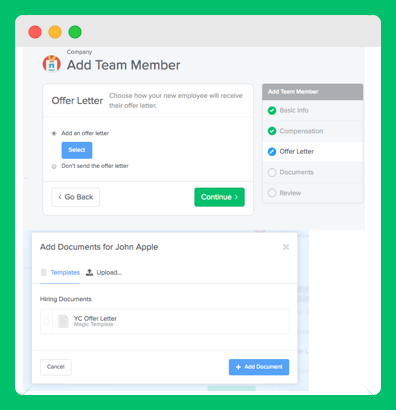 7. Documents: Almost there! You will now have a chance to add any other documents you want your new employee to sign or acknowledge. We automatically add the Form I-9 and Form W-4 to make your life easier. If you don't need them, click the "x":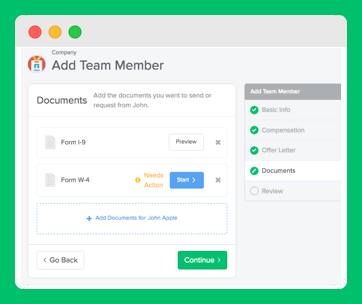 8. Integrations: If you've enabled any integrations, they'll show up on this step. If you've enabled the When I Work integration, for example, you can choose to automatically add your new employee to their system: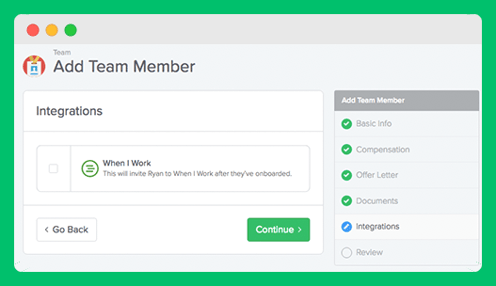 9. Review: Review all of the employee information and invite your new team member to GoCo!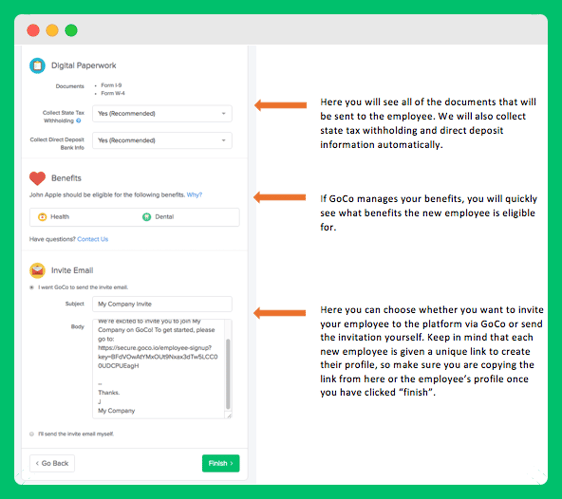 That's it! It is now your new employee's turn to create their profile and sign their documents.
For more information, contact help@goco.io.