Make all of necessary changes in new hire's profile.
Go to the Documents section in Employee's profile and click the + Add Documents for [Employee Name] button: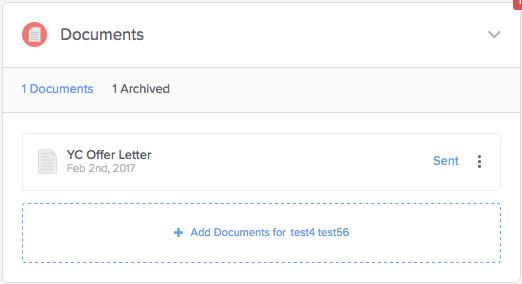 3. Select the offer letter template under the Hiring Documents category, and click +Add Document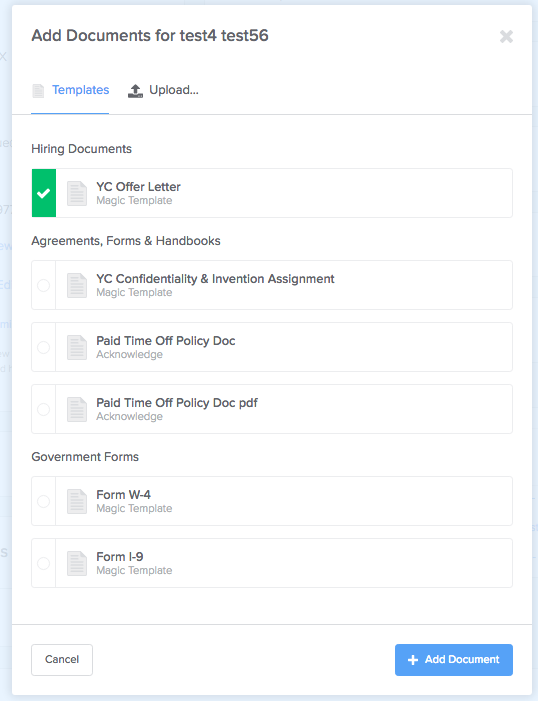 3. Your employee will receive notification to review and sign the offer letter.
This will archive the incorrect Offer Letter and make the new one available to the employee when they sign back into GoCo. If they're already signed in, they should refresh their browser.