Hiring, Onboarding & Terminating Employees
How to use the Company Onboarding Link
Company Onboarding Link Location & EE Experience
Login to GoCo on your company page
Find the Company Onboarding link on the company page and copy/paste link on a new tab.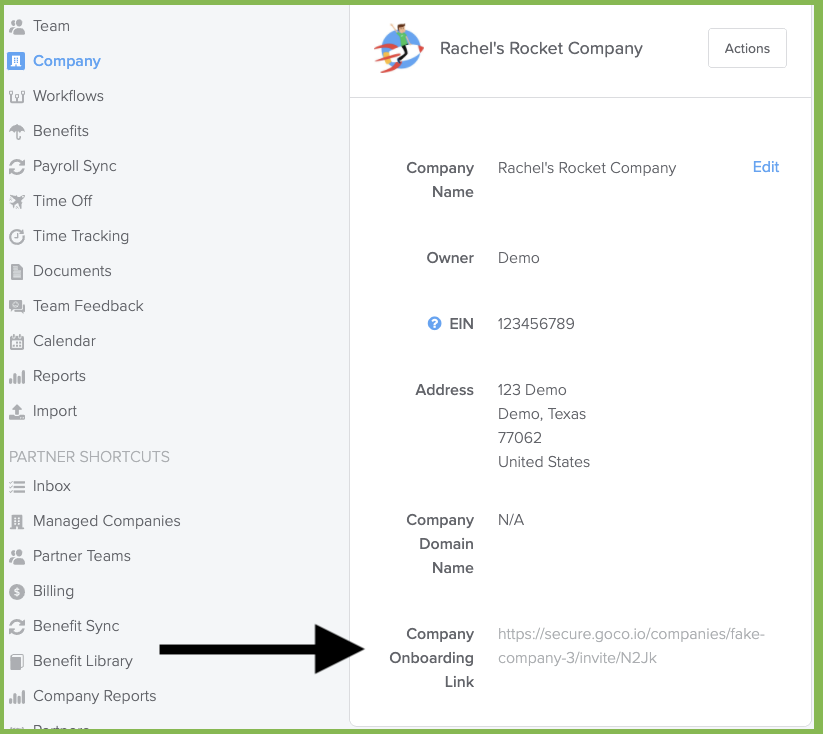 It should then take you to the page below where the new hires can enter their SSN and DOB to start the onboarding process.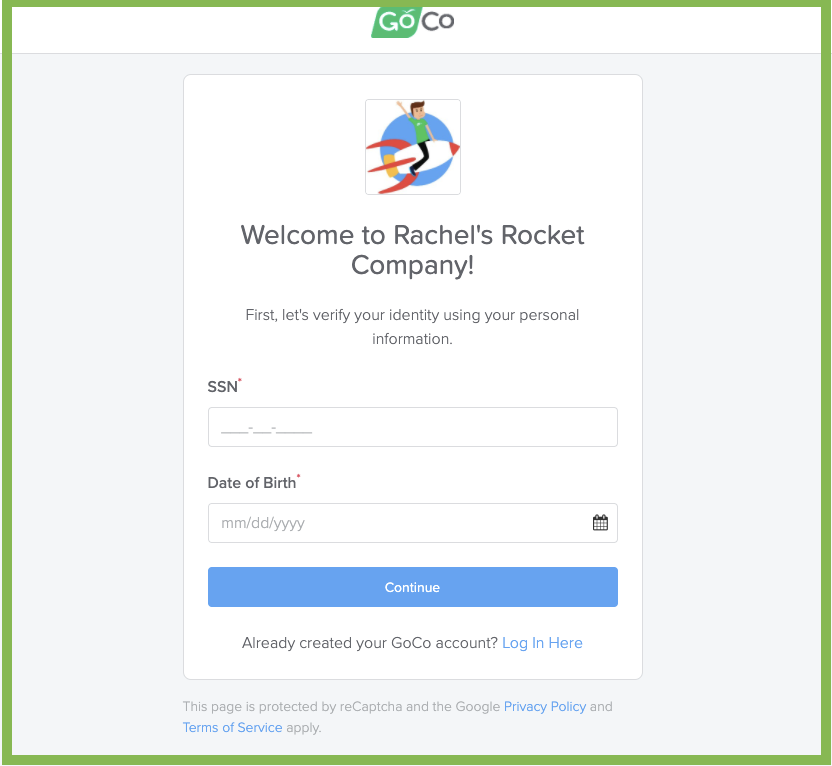 Note: an Employee will NOT be able to use the company onboarding link if their SSN and DOB are not already in GoCo! If you do not know the DOB or SSN prior to sending the EE an onboarding link, please use the unique link from the EE profile!
Team invites:
Click on the Teams section on your GoCo company page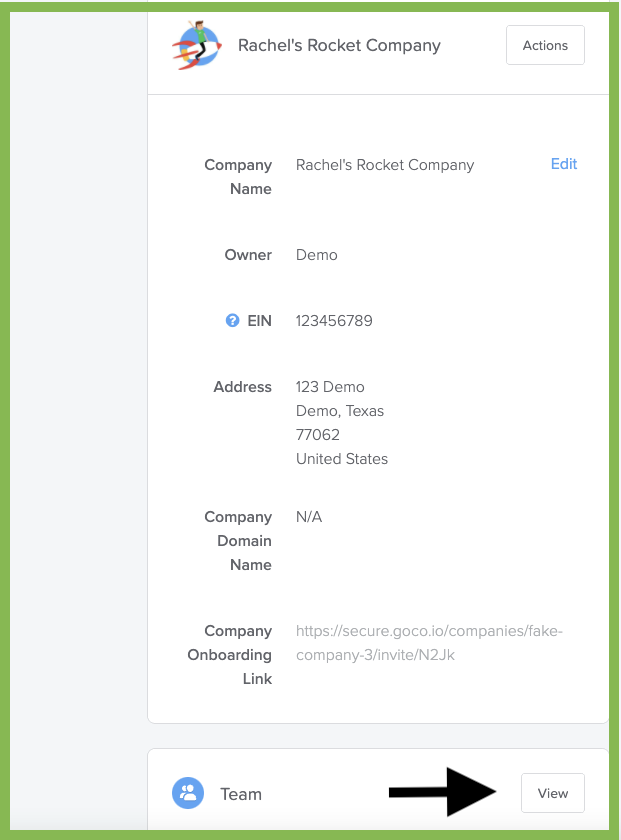 Click on View Invite List at the top of the page

This page will prompt you to invite new hires who haven't started their onboarding process yet.
You can choose whether to send a general onboarding link or send a unique invitation to the new hire's email on file.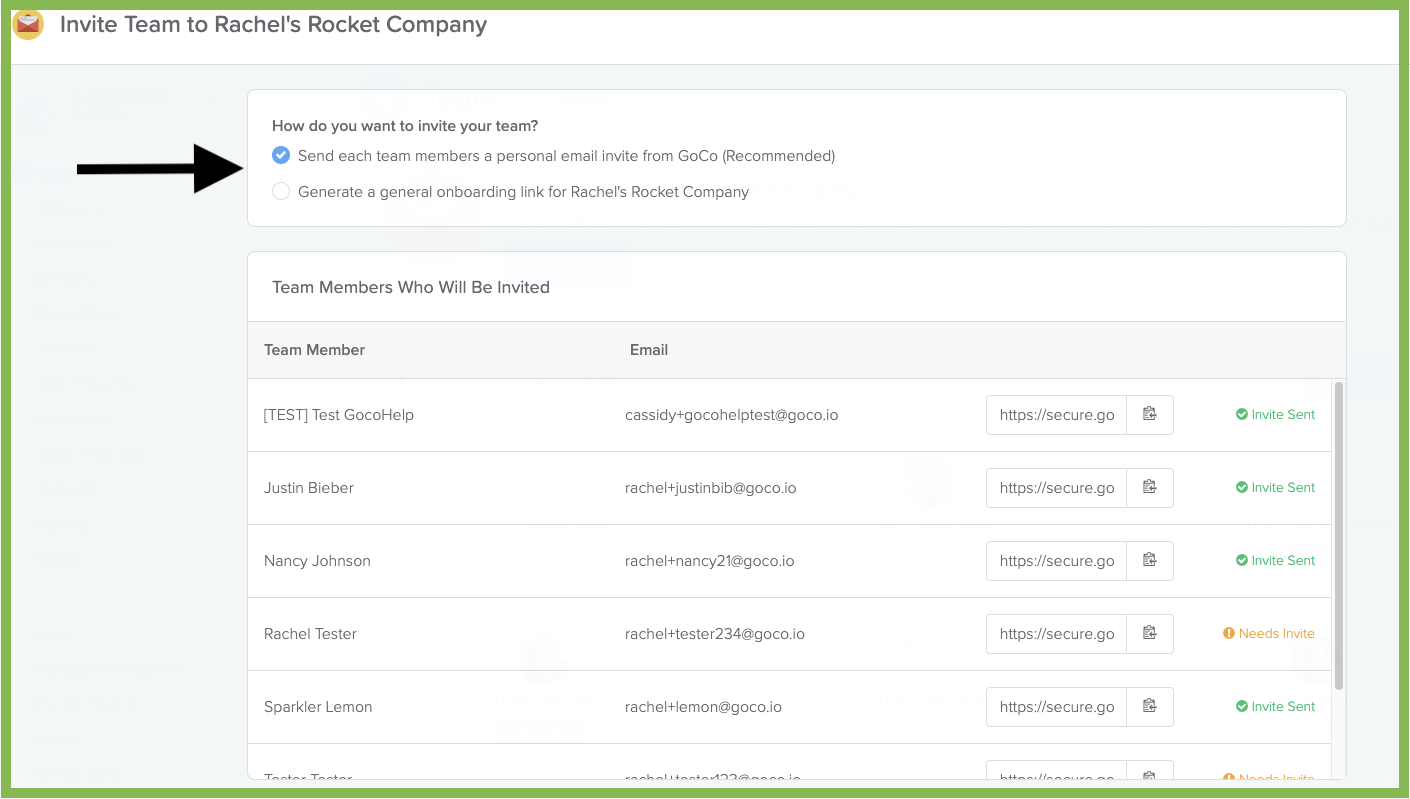 It will also show you what that email would look like below.

Pro Tip: Page sorting! You can sort the Teams page by first name, last name, or job title by clicking on the vertical arrow next to the search bar!