Wondering how to send & resend your company onboarding link to new hires? Keep reading to find out how!
Where can I find my generic Company Onboarding Link?
You can find the generic Company Onboarding link on the company home page. You can use this link to send to team members that do not have access to email.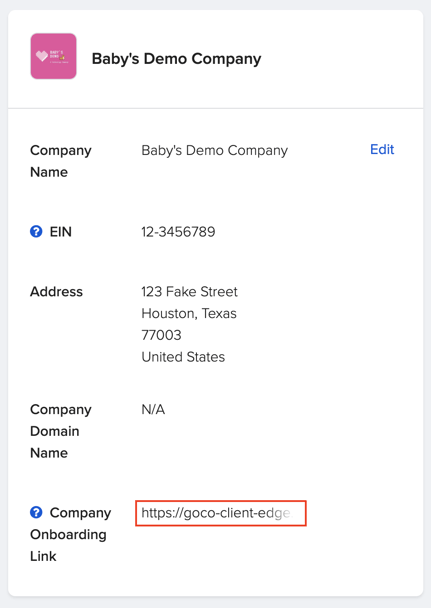 Once the employee clicks on the link, they will be prompted to input their
Social Security number & date of birth
to confirm their identity. After inputting this info, GoCo should be able to locate their profile & they can continue
onboarding as normal.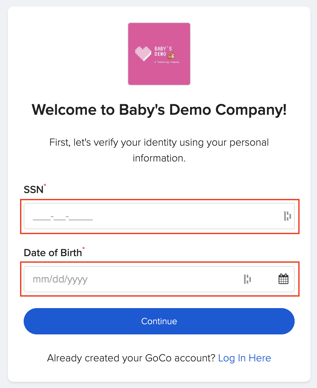 🚨 Please note that an Employee will NOT be able to use the company onboarding link if their SSN and DOB are not already in GoCo! If you do not know the DOB or SSN prior to sending the EE an onboarding link, please use the unique link from the EE profile.
Where can I find personalized Onboarding Invite Links?
If your employees do have access to email, then they will each have personalized onboarding links created when you are hiring them. You can either choose to send this during the hiring or afterward by visiting your Teams page.

Employees that have not been sent their onboarding invites will have labels on their team member cards. To view all of the users in this category, simply switch over to the "Invites" tab.

In your "Invites" tab, you will see a list of users that do have a personalized invite created and waiting to be sent. To send, simply hit the ellipses button next to the employee's name & from the dropdown that will display hit "Send Invite".
⭐ You can also copy the link & send outside of GoCo if you prefer!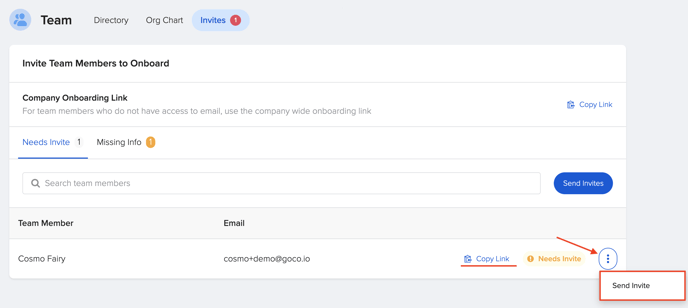 You can also view the users that are missing the necessary info to send your general onboarding link. Once you've updated this information, you can copy your general link and send it.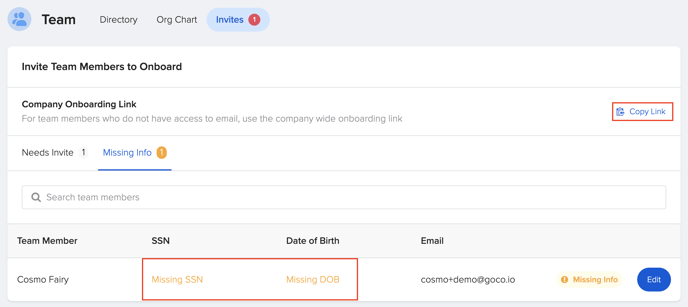 Before sending out your invite, you will see a preview & be able to edit it. Check out this help article to learn all about customizing messages.
Company Onboarding Link FAQ
Why did my onboarding link take me to log in instead of creating a new account?

Chances are you already have a GoCo account created! Perhaps you had created a demo account or maybe one of your previous employers also used GoCo.Try logging in & GoCo should update your account. If you have forgotten your password, reset it here.
If you have any questions or need extra assistance, please reach out to your GoCo Client Success Team or email us at help@goco.io.
Happy Hiring! 💚