Hiring, Onboarding & Terminating Employees
How do I resend an offer letter?
Make all of necessary changes in new hire's profile.
Go to the Documents section in Employee's profile and click the + Add Documents for [Employee Name] button.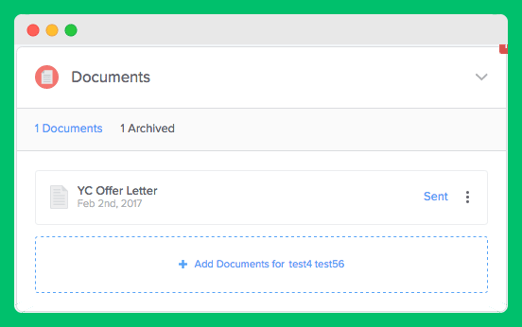 3. Select the offer letter template under the Offer Letters & Contractor Agreements category, and click the blue + Add Document button at the bottom of the screen.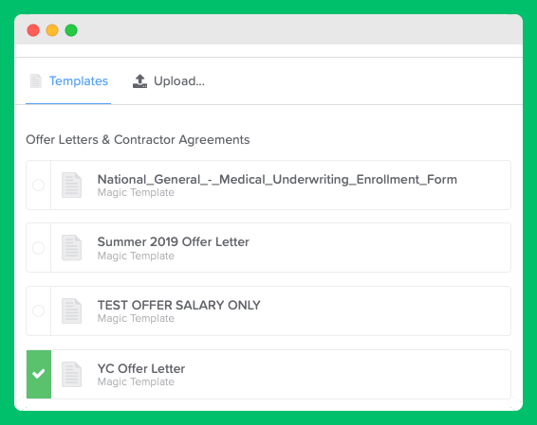 3. Your employee will receive notification to review and sign the offer letter.
This will archive the incorrect Offer Letter and make the new one available to the employee when they sign back into GoCo. If they're already signed in, they should refresh their browser.
Have more questions? Contact help@goco.io.