[Admin] How do I review my team's information?
Need to review all your team's imported information during implementation? Here's how!
To feel confident all your team's data is correct in GoCo you can review it at any time. Here are some best practices:
1. Review the team page
Filter by the different departments, locations, payroll schedules, employment types and company classes to make sure people are in the right categories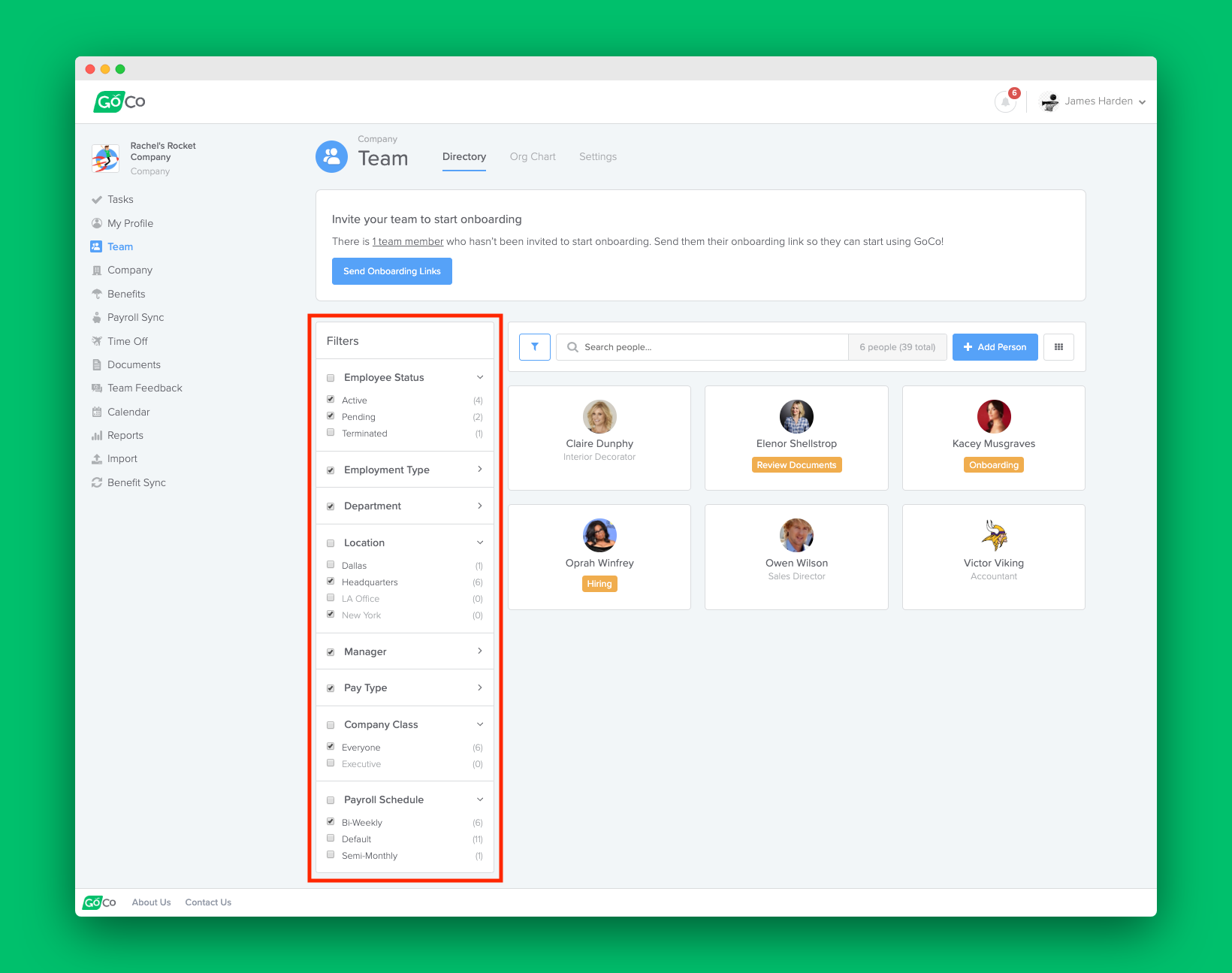 Need to edit a specific employee? Go to their profile > Employment & Compensation card and click Make Changes
2. Run a custom report with employee information
Not sure how to get started? Read this article about custom reports.
Make sure to include wage rate, start date, emails, and all other relevant employee information
Download and review the data then make any edits on employee profiles.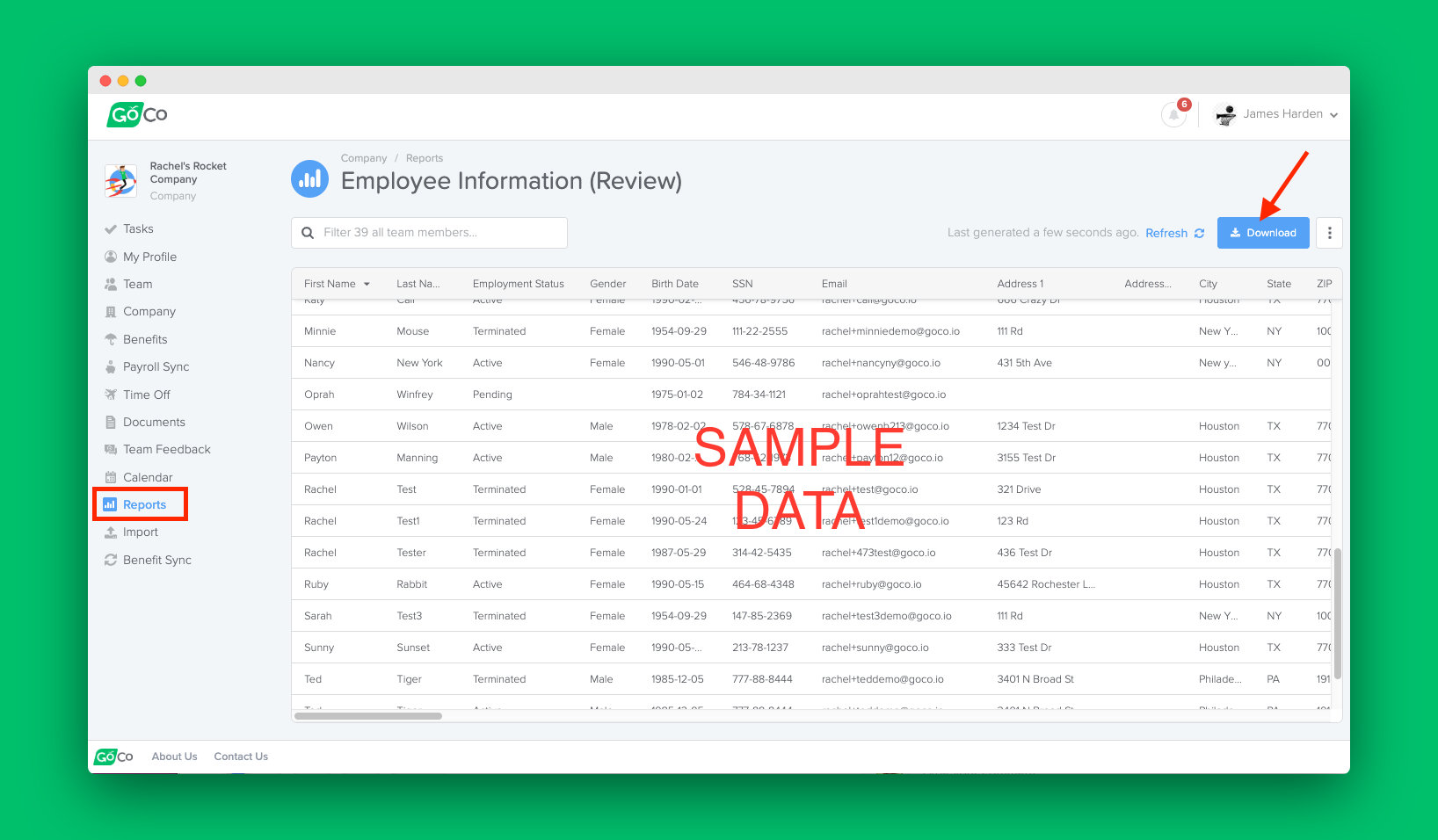 To review the benefit setup, follow the instructions here.
You're all set - now you can invite your employees!
Please email help@goco.io with any questions.