Invited, Onboarding, Pending, Active? Let's discuss what these mean!
GoCo Employee Statuses:
GoCo has three employee statuses to consider (you can filter by these in reports and in your team page:
Pending: these employees have either (a) not started onboarding or (b) have started onboarding but have not finished
Active: these employees have completed all required steps for onboarding
Terminated: these employees are terminated and the term date is in the past
Flags on Employees Profiles
Depending on the status above, you will see varying flags on employees profiles. The order below corresponds to the timeline in GoCo: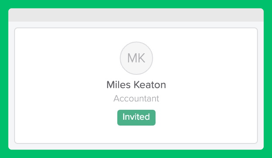 Incomplete: the employee is missing required hiring information (like start date, wage, etc).
Needs Invite (pending): all required hiring information is in the employees profile, but you have the onboarding link has not been sent from GoCo yet.
Invited (pending): your employee has not yet begun the onboarding process. They may have received their welcome email, but they not yet set up GoCo credentials (aka designated a login email and password).

Another indicator is in the employee's profile, you will find the onboarding link the employee needs to follow to begin onboarding.

Onboarding (pending): employee has not completed required information and clicked on the green Finish button at the end of the onboarding process. Until they do this, the Onboarding flag will remain on their profile. When the employee logs into GoCo, they will be redirected to where they left off.

Did you hire the employee with a Hiring Workflow? Check out the Workflow Overview screen to see exactly where the employee is at with the onboarding process.

Review Documents (active): employee has completed all required onboarding information and there are documents that need to be reviewed by the admin located under the employees profile.
Pending Termination (active): the termination has been submitted for the employee and the termination date is in the

future.

Terminated (terminated): the termination has been submitted for the employee and the termination date is in the past.


For more information, contact help@goco.io.