How Do Execupay & GoCo Work together?
How do I login to Execupay?
Need to view/adjust something on Execupay's side? Read below for login instructions.
Here's how to login* to your Execupay Account:
Simply login to your GoCo.io account here. Once logged in, click Execupay on the left side menu.
From there, you'll be directed to the Execupay Card where there's a button that will SSO you directly into the Execupay website!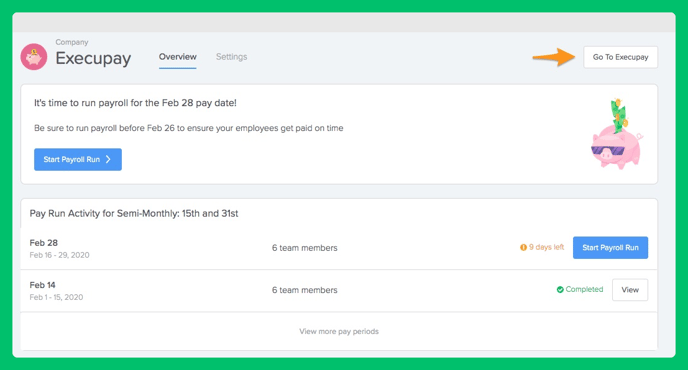 Why would I need to login to Execupay?
Great question - check out this article here on things you must update via their site versus GoCo's!
*Note: To login to Execupay, you must be a full-access HR admin in GoCo!
Have additional questions? Feel free to reach out to us at help@goco.io