Go to the employee's profile that you're adding documents to, then:
Find the document section toward the bottom of their profile and click +Add Documents for [Employee Name] button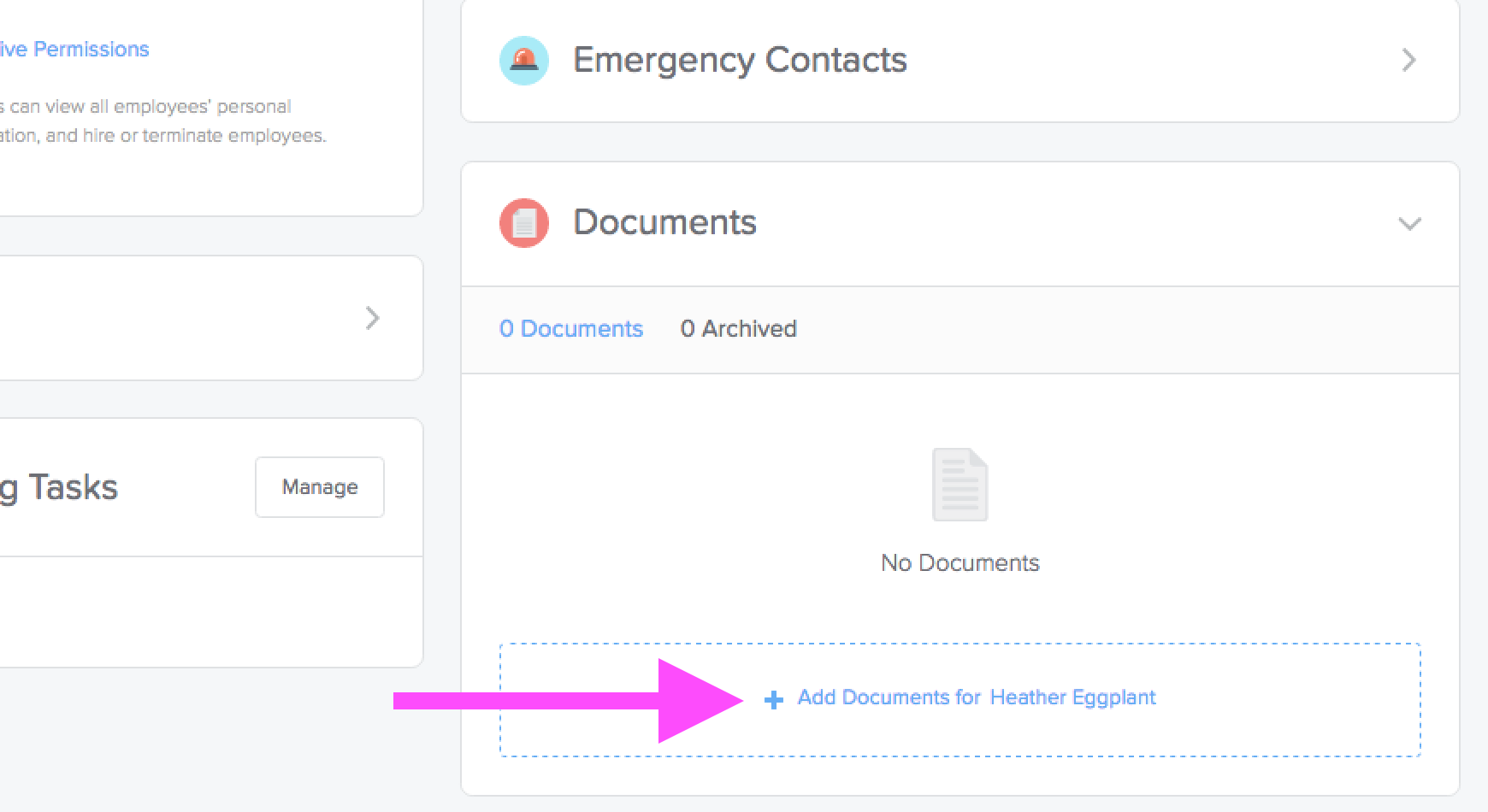 2. Select one of the document templates you want to send, or select the Upload... tab to upload a one-off document, then click +Add Document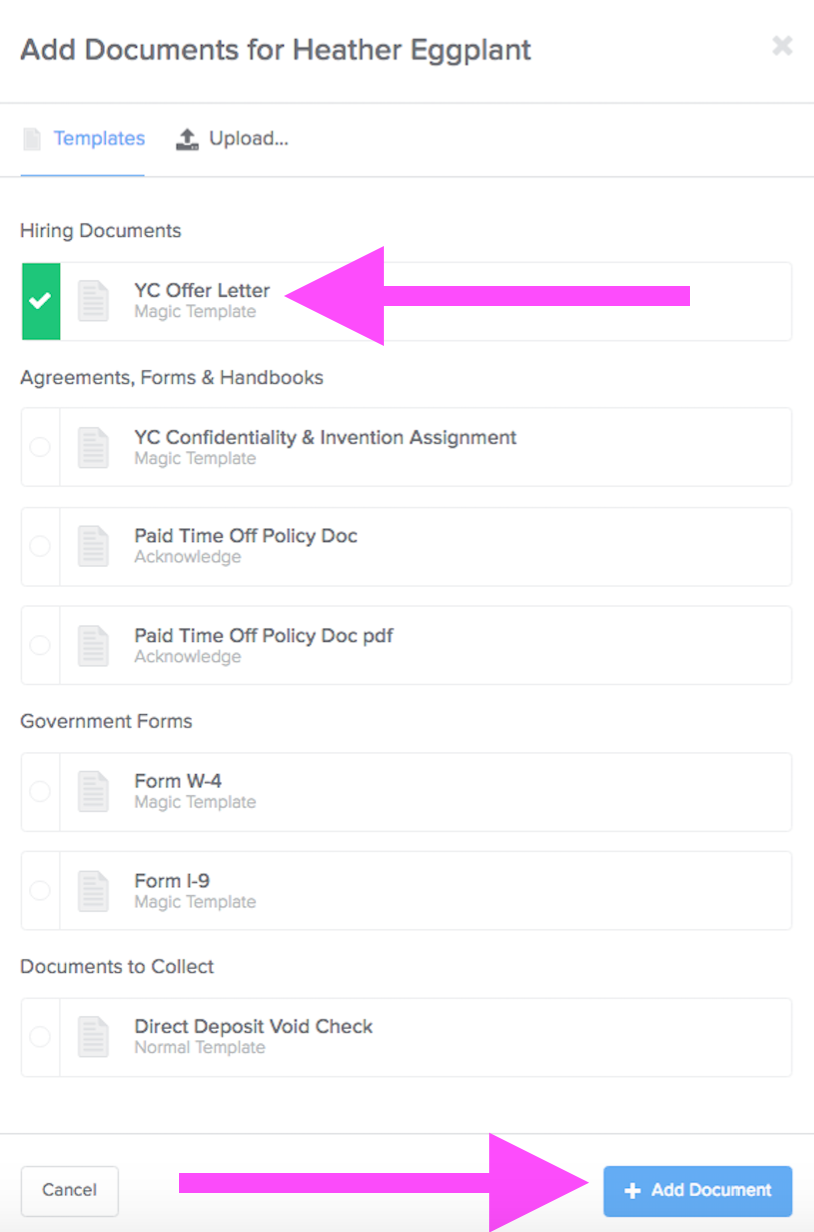 3. Fill in any fields required for this document to be sent to the employee. When complete click Finish.
A notification will be sent to the employee a to review and complete the document.
If you're reissuing a document the employee already has, the original will automatically archive in the employee profile. You can always access the archived documents by clicking the archived tab on the documents card.