What is the COVID Tracking Feature?
What is GoCo's COVID Tracking workflow and how does it work?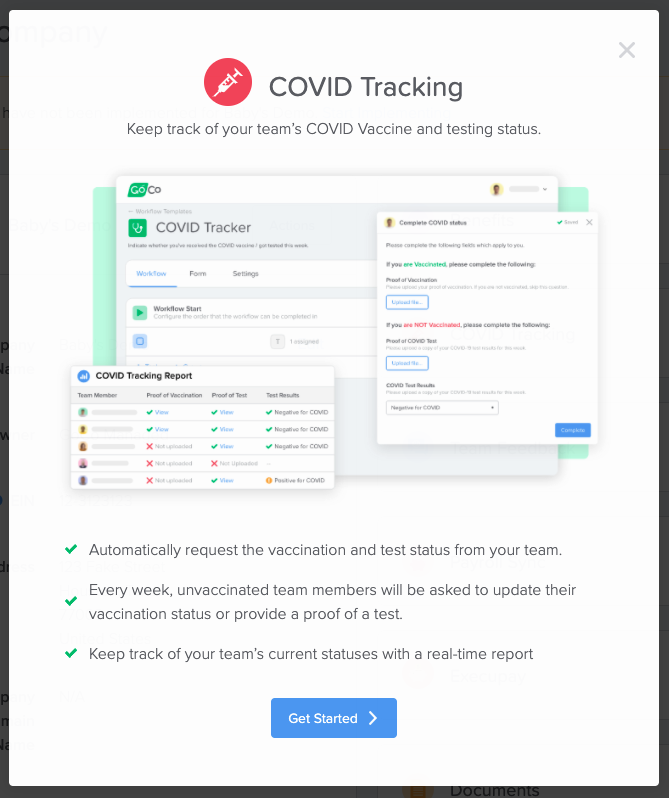 Our COVID Tracking is a feature that GoCo has launched to help businesses stay in compliance with government mandates. Employers can utilize our HRIS to collect employee's proof of vaccinations/COVID-19 test results, manage and track which employees still have incomplete tasks, and easily pull vaccination and test status reports.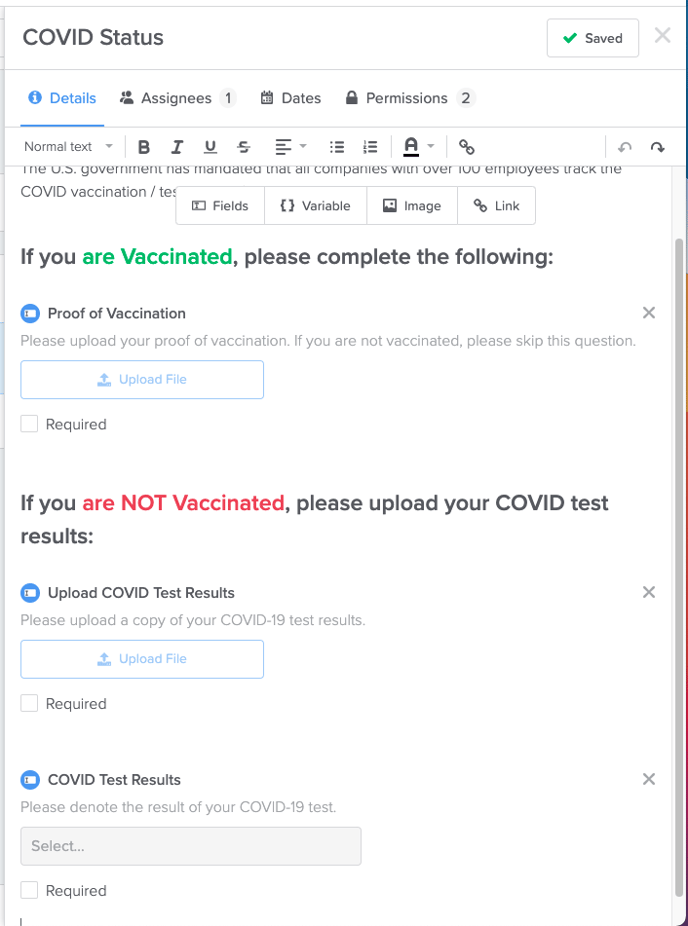 Employees will receive notifications to log into our self service portal to upload their proof of vaccination or weekly test results with ease. There is no need to reach out to everyone individually, let GoCo do the hard work for you!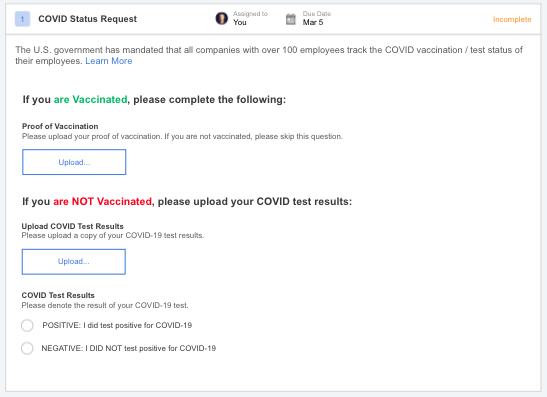 Once this is completed, Administrators will be notified and can easily access this data in GoCo. Since this is built into the GoCo platform, you can now manage remote onboarding, benefits, payroll, and compliance tasks all in one place! To add this feature to your GoCo account, follow these steps!
Have more questions? Contact help@goco.io. 💚