Full Access Administrators
How to Activate your Performance Management Module
Interested in using our new Performance Management module, keep reading to find out how to activate this feature!
First, access your GoCo Marketplace from your Company Home Page. This is where all of your unactivated Modules & Integrations live.

Once you are in your Marketplace, find the card that reads "Performance Management" and hit the "+Add" button.

You will be taken to this screen to confirm that you would like to purchase this feature & add it to your GoCo Billing.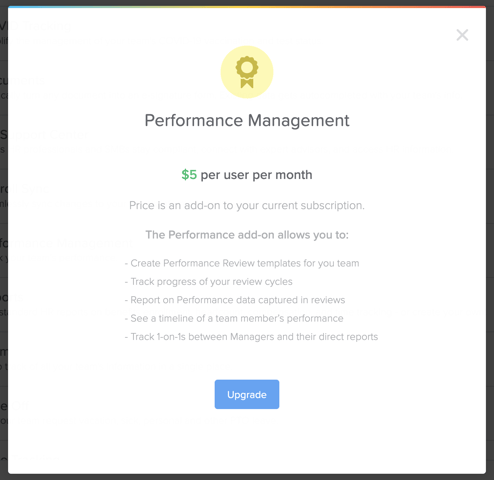 Hit the upgrade button to Navigate to your Company Billing Page. Once there, hit the "Change Plan" button at the top of your screen.
This will take you through the steps to set this feature up, first you will confirm your GoCo plan. This feature is only available with Premium HR.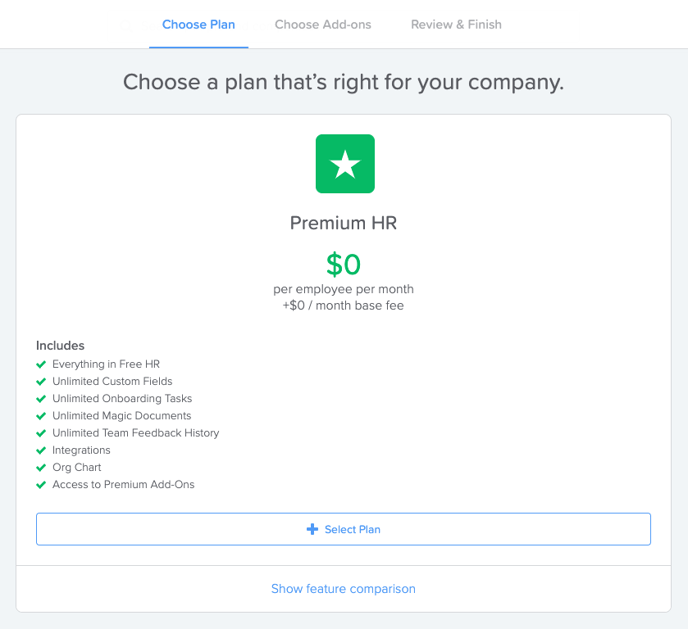 Once you select Premium HR, you will be taken to a screen to select your Add-Ons. Find the one that is for Performance Management & hit "Select Add-On"

Once selected you will be taken to the confirmation screen to review and finish!