How do I update what kinds of notifications get sent in Slack and what channels they post to?
Getting too many or too few notifications in Slack? Read this article for instructions on how to make updates to this!
After you've connected GoCo with Slack, you can change how and what GoCo will post in Slack.

If you're an HR admin, you can change your company settings by following these steps:
Login to GoCo as a Full Access Admin
From the left side navigation, click Marketplace
Now click on Active Apps or Productivity from the left side menu
Click on Slack to view the settings

From there you can change:

Send Notifications To - choose the Slack channel GoCo will post to

Notifications - choose what types of notifications GoCo will post to Slack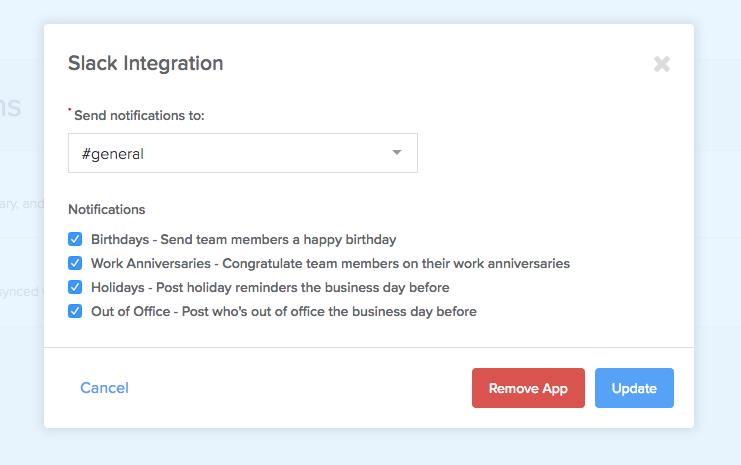 If you are an employee and want to turn on/off the Time Off notifications in Slack, go to your employee profile and at the top right of your screen click on My Account > Login & Security to enable this integration for yourself.
If you're a manager and want to manage notifications for Time Off requests click here!
If you need additional assistance reach out to help@goco.io with any questions! 💚