If you have workflows that you would like to be available for your employees to start at any point in time, you can set these up easily in your Company Permissions.
To allow your employees access to start workflows from their own GoCo accounts, first the FAA will need to navigate their way to the Company Permissions. You can do so by clicking on the Company Permissions Icon on their Company Home Page:

Once on the Company Permissions page, you will first view all users. Click on the words "All Team Members" underneath the "Standard Roles" Tab: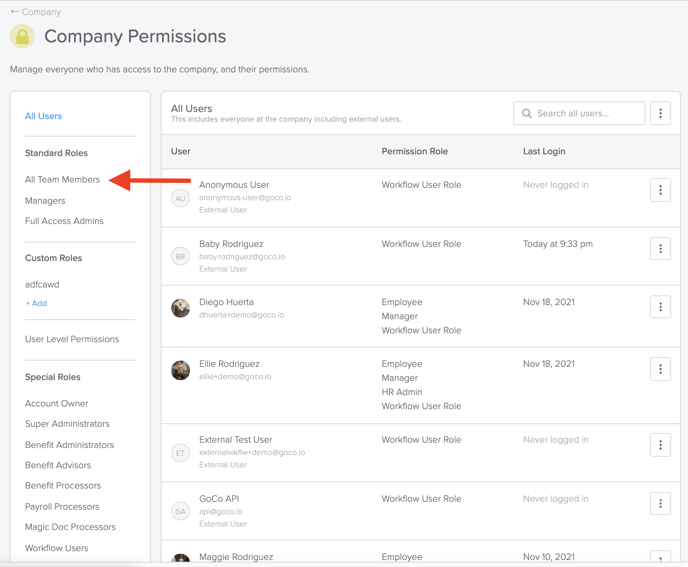 In the Team Members page, you will view all employees & contractors and their permission levels. Click on the ellipses button in the top right hand corner to show the "Edit Permissions" option button: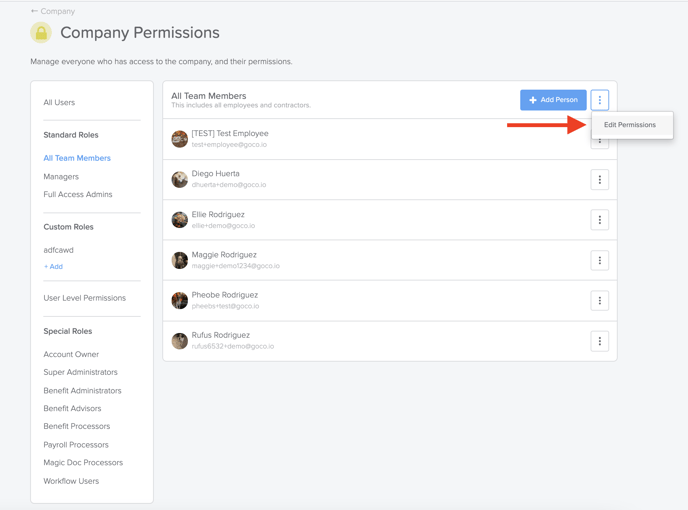 This will open a new page to Edit Team Member Permissions. You will be able to edit Company Access, Workflows, & Two Factor Authentication here. Click on Workflows to expand this tab and view all Workflows that you have created.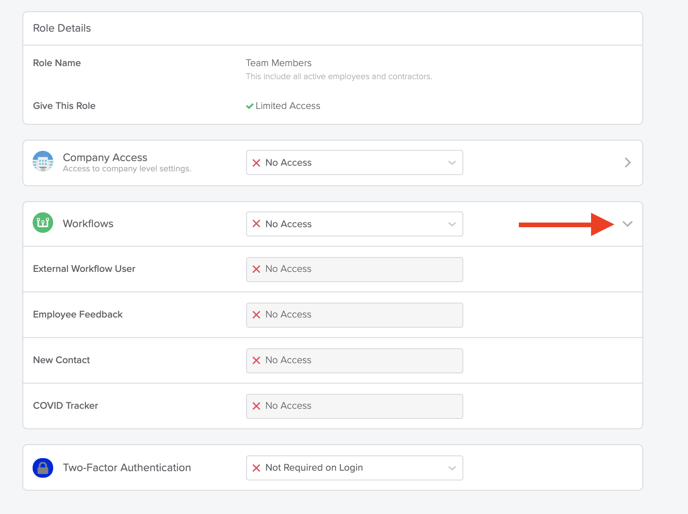 By default, once expanded all options will be greyed out. To unlock these fields, you will need to update the drop down next to Workflows from "No Access" to "Custom".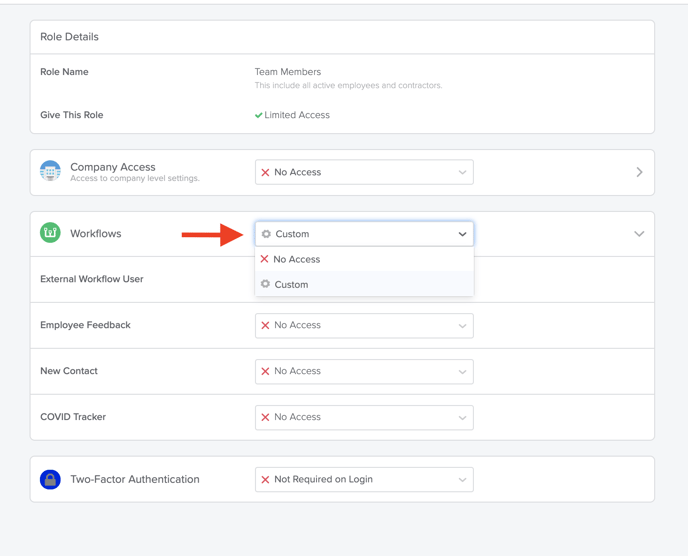 This will unlock the option for you to update each individual workflow. You can now edit whichever workflow you wish to allow your team members to start for themselves.

Once you are satisfied with your selections, hit the blue "Save" button in the bottom left corner of the screen to publish your choices.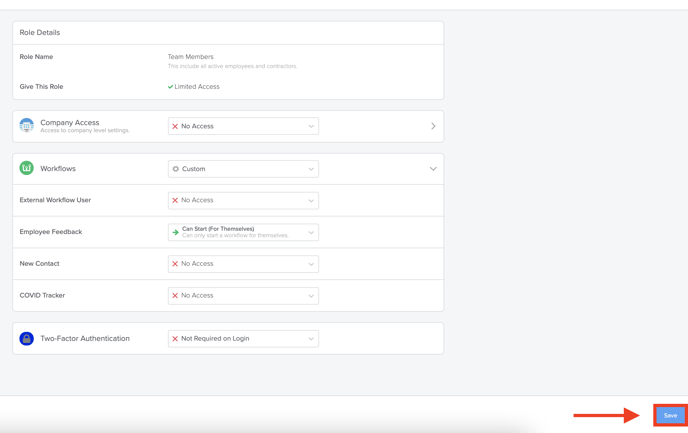 What will my employees see?
Now that your workflow is available for employees to start on their own once they log into their GoCo account they will be able to access this workflow whenever they wish.
They will navigate their way to the Workflows from their profile page either by clicking on the Workflows Icon card or by clicking on the Workflows tab on the right side of their screen: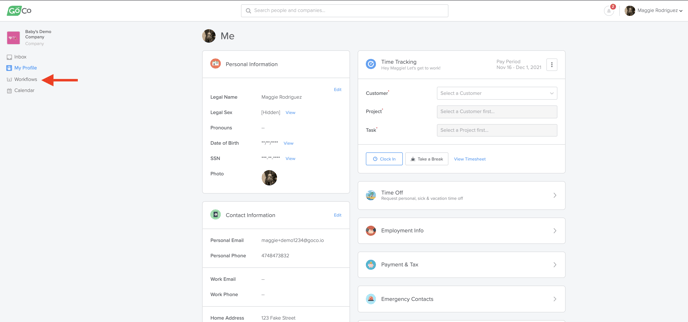 Once in their Workflows page, they will simply click the blue "Start Workflow" button and select the workflow they wish to begin.

All workflows that you have made available for them to start will now be options.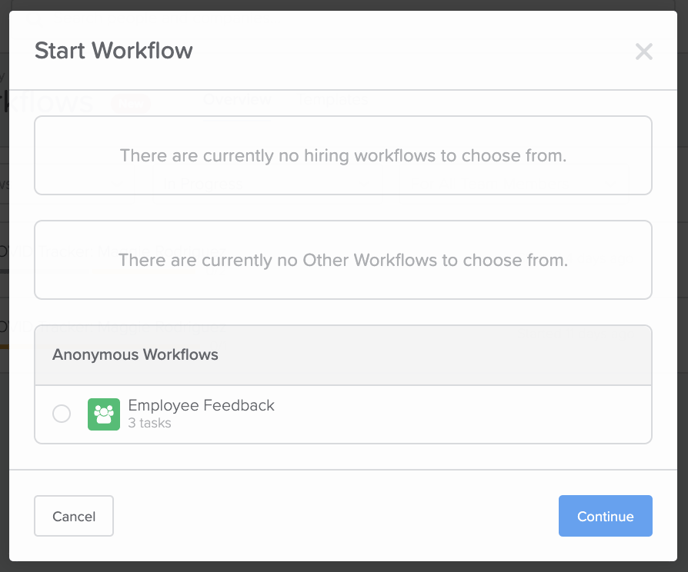 They will select a workflow and hit the blue "Continue" button. GoCo will then prompt them to confirm they wish to start this workflow.

The employee will now see this workflow and it's progress on the Workflows homepage:

For more information or additional questions, please reach out to help@goco.io