How Do Execupay & GoCo Work together?
Does GoCo prorate earnings?
My employee got a raise! Does GoCo help me calculate the new earnings?
Wondering if GoCo prorates earnings automatically? The answer is yes 🎉(please note this does not include backpay).
When will GoCo prorate an earning?
If an employee has a change in earnings that occur in the middle of the pay-run (let's say the pay period is from March 1 - March 15 and the change occurred March 5), GoCo will automatically split and prorate those earnings during the pay-run: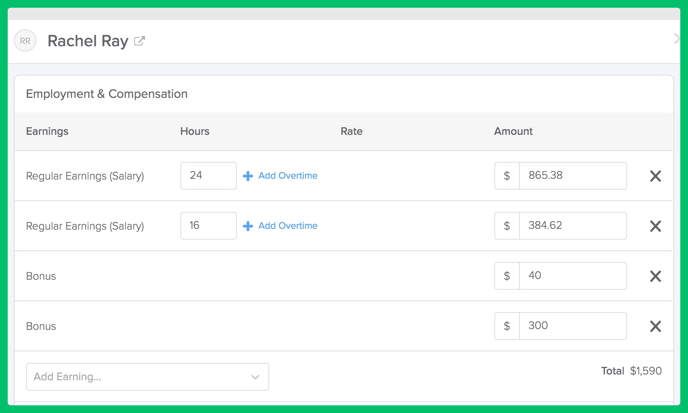 How do I see if an earning is prorated?
Click on the employee who should have the prorated earning while on the payroll run. If the earnings are split out, chances are the earnings are prorated. If you're still unsure of the logic, check the employee's employment record to see if there's been a recent change.
When will GoCo not prorate an earning?
GoCo does not currently calculate backpay. So, if you enter in a raise that takes effect in the middle of the pay period, and that pay period has passed, you will need to prorate that calculation and add it as backpay on the next check. See more information here.


Moving forward, the employee will show the new standard earnings on every payroll (you should only expect it to prorate once).
Let us know if you have any other questions at help@goco.io.