Team vs. Company Access Permissions
Need a guide on granting company vs. employee specific permissions? Read on for guidance!
With GoCo's new permission enhancement there are two distinguishable areas of access you can grant: Company Level & Team Level. The easiest way to differentiate between the two is by comparing the two images below.
This image is a view from the Company page and is referencing the categories you will see under "Company" level access: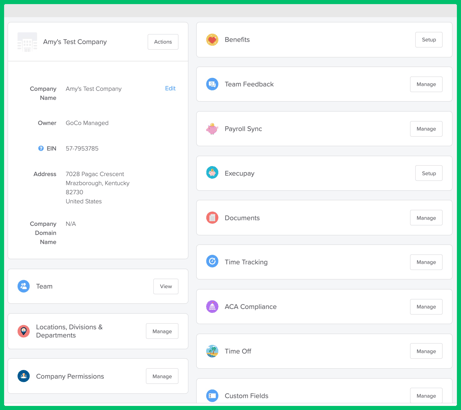 This image is a view from a users profile, and therefore displays all information considered "Team" level access: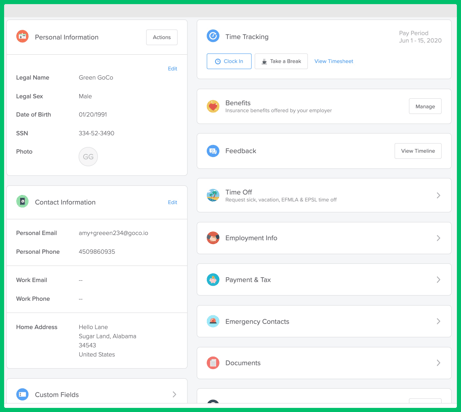 In more detail...
What are company access permissions?
Company level permissions provide access to things like policies, templates, hiring/terminating, etc. These permissions are NOT employee specific, but instead are specific on the company level itself.


What are team access permissions?
Team access permissions provide access things like PTO requests, banking information, employment and comp, etc that relate to a specific individual. You can assign by specific individual, location, department, employment type, etc!
Want more information on what's customizable under these access levels? Check out Company Access Permissions & Team Access Permissions