Seeing a top performer leave is hard. Layoffs and firing poor performers can be hard too. With GoCo, we can at least make the administrative side easy. In a few steps, we can help automate removing the employee from payroll, disenrolling them from benefits, and issuing COBRA and State Continuation notices.
1) Click on the team member you want to terminate from your company's team page.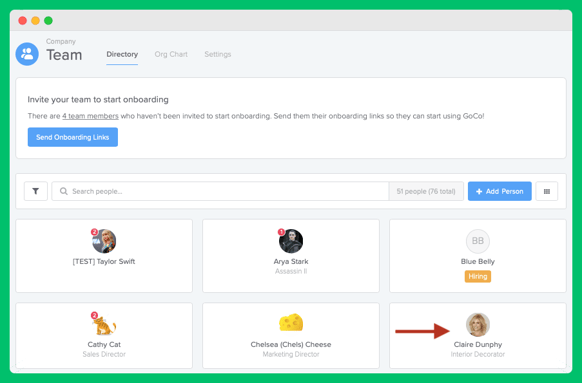 2) From the Actions menu, click Terminate.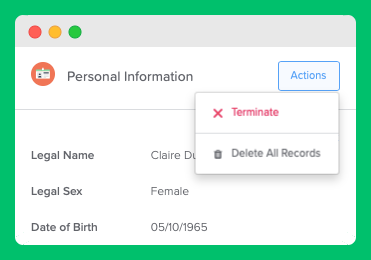 3) Input the employee's last day and the reason for their termination.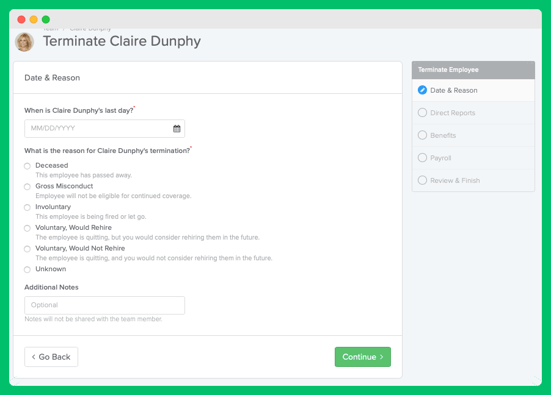 4) If the employee has Direct Reports, make sure to re-assign them.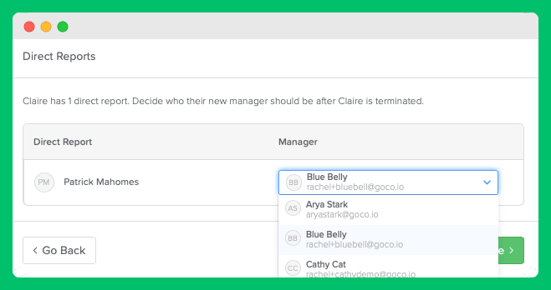 5) Review Benefits coverage dates, then click Continue.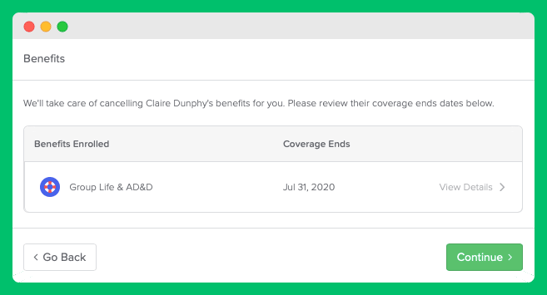 6) The next screen will give you this message. Click Continue.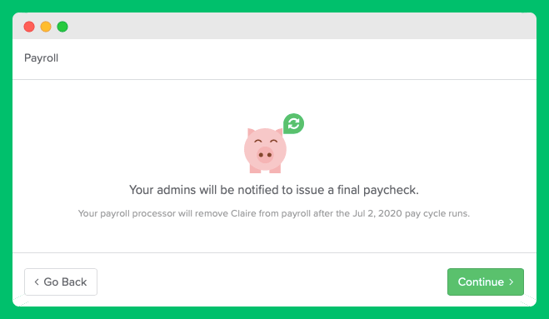 7) Before submitting the termination, you can review the information you have inputted. Once done, click Submit Termination.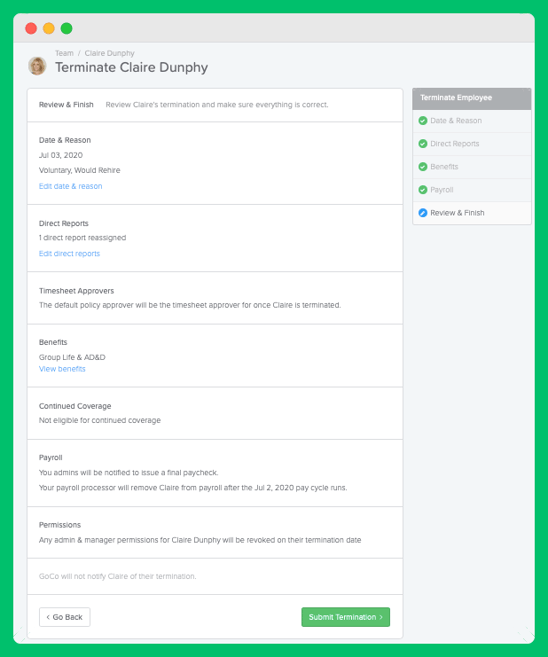 Note: If you have any applicable integrations enabled (e.g. When I Work), that employee will be automatically disabled from that system!
Click Here to watch how to terminate an employee/contractor. For more information, contact help@goco.io.