How do I send a performance review to my direct report?
If you're a manager or an admin, log into GoCo
Click on the Company link on the left navigation. Then click on the Manage button from the Documents card.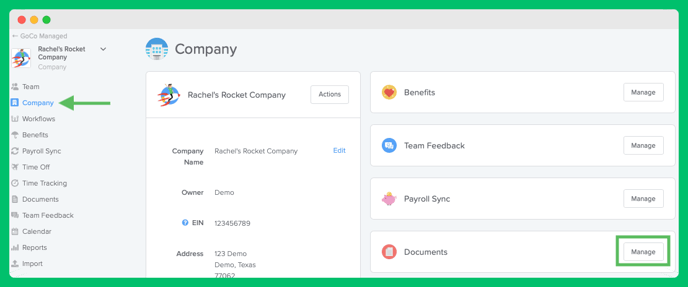 3. Click the 3 dots to the right of the performance review document and then click Send To.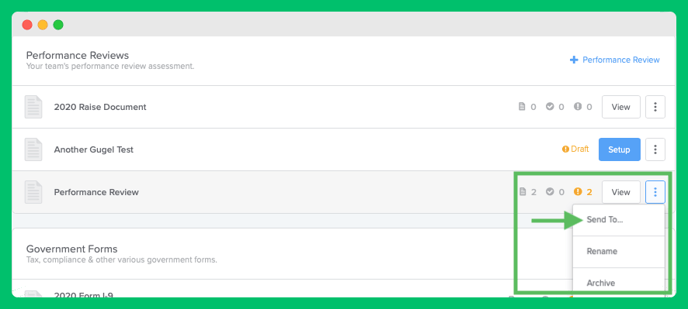 4. Select who you want to send the performance review template to by clicking Select Team Members. The following screen will give you a list of your employees, select as many employees, then click Select [#] Team Members.
Note: Managers are limited to selecting their direct reports.

5. Once you have selected your team members, click Finish and you're done!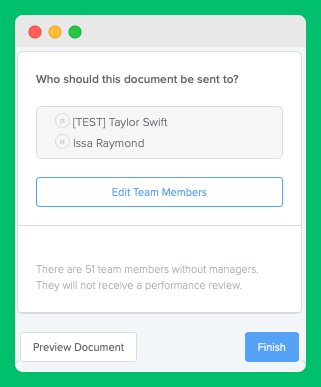 If you have more questions, please feel free to contact help@goco.io.