Note: In order to remove a dependent from your benefits, you must have a qualifying life event such as getting married, having a baby, etc. You'll be asked which qualifying life event you had during the remove dependent flow.
To remove a dependent, do the following:
Click Manage on the Benefits card on your GoCo profile:

2. This brings you to your benefits dashboard where you can see all of your active benefits and dependents. Find the Make Changes button and click it.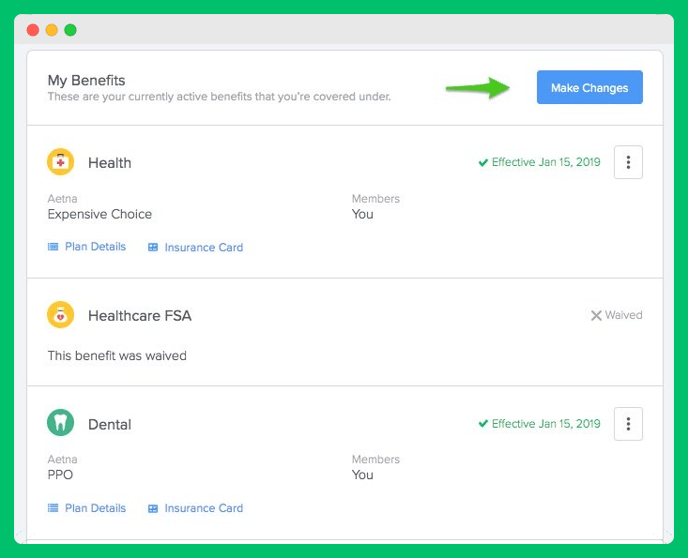 3. This will bring you to the Life Event work flow. IMPORTANT: You must have a qualifying life event for carriers to remove a dependent from any of your current plans. Select your reason for removing the dependent, choose the last day of coverage, and upload a supporting document: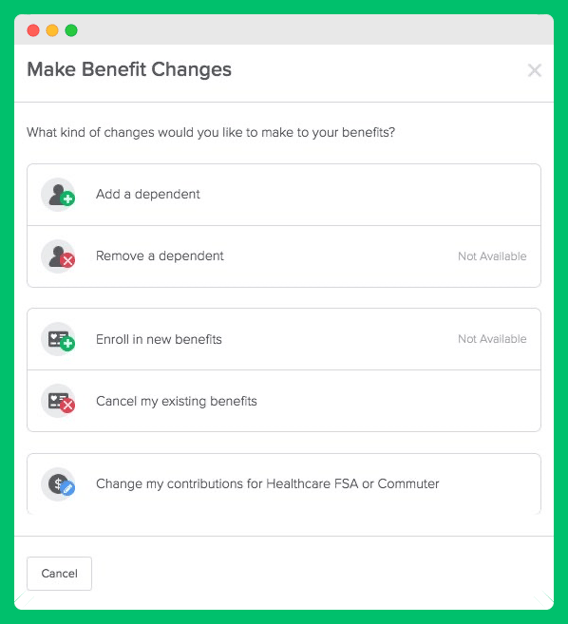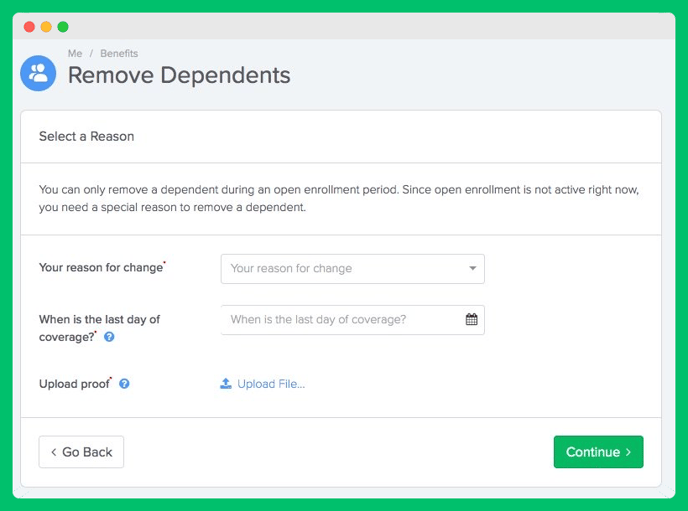 4. The next page will show you all the lines of coverage that the dependent is currently enrolled in. Check off the lines of coverage that should be removed. Note: If the checkbox is checked, that means that that line of coverage will be removed. Click Finish.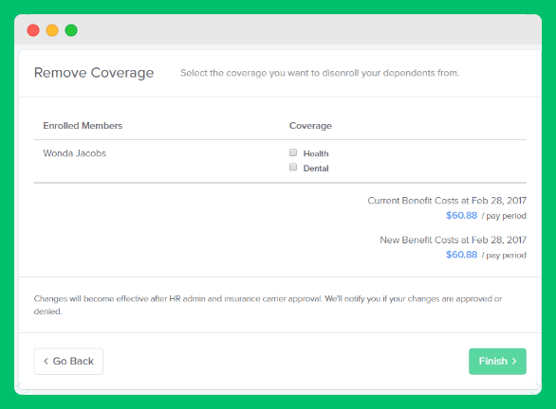 6. In some instances, your terminated dependent's might be eligible for COBRA or State Continuation. In those instances, we'll prompt you to verify your dependent's address so we can send the proper documentation.

7. You're done! We will submit the change request to the insurance carriers.
If you have any questions, please contact help@goco.io.