If you are eligible to enroll in benefits, you will see an enrollment card on your personal profile during your New Hire Enrollmentperiod or any Open Enrollment* period your company may have.

Step 1: Click the Start Enrolling button. You will then see a dashboard that shows all the different enrollments you are eligible to participate in. Click into the enrollment you would like to start.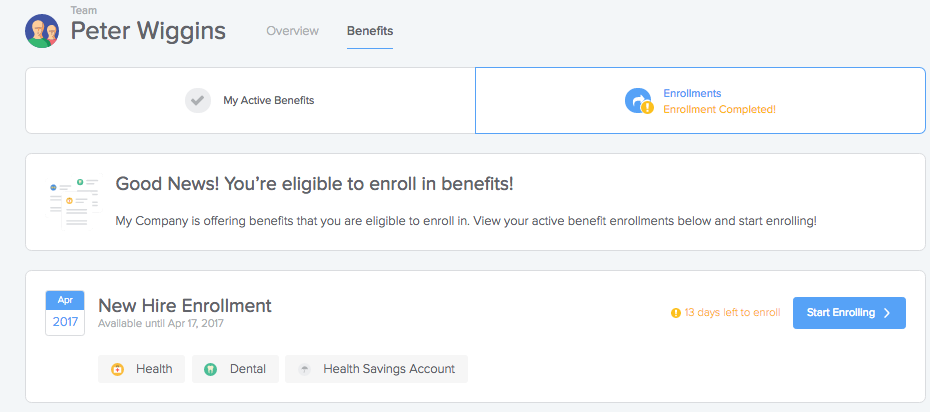 Step 2: Next, you'll see the different benefits you're able to enroll in. To start selecting benefits, click the "Start" button next to each line of coverage (even if you're waiving coverage).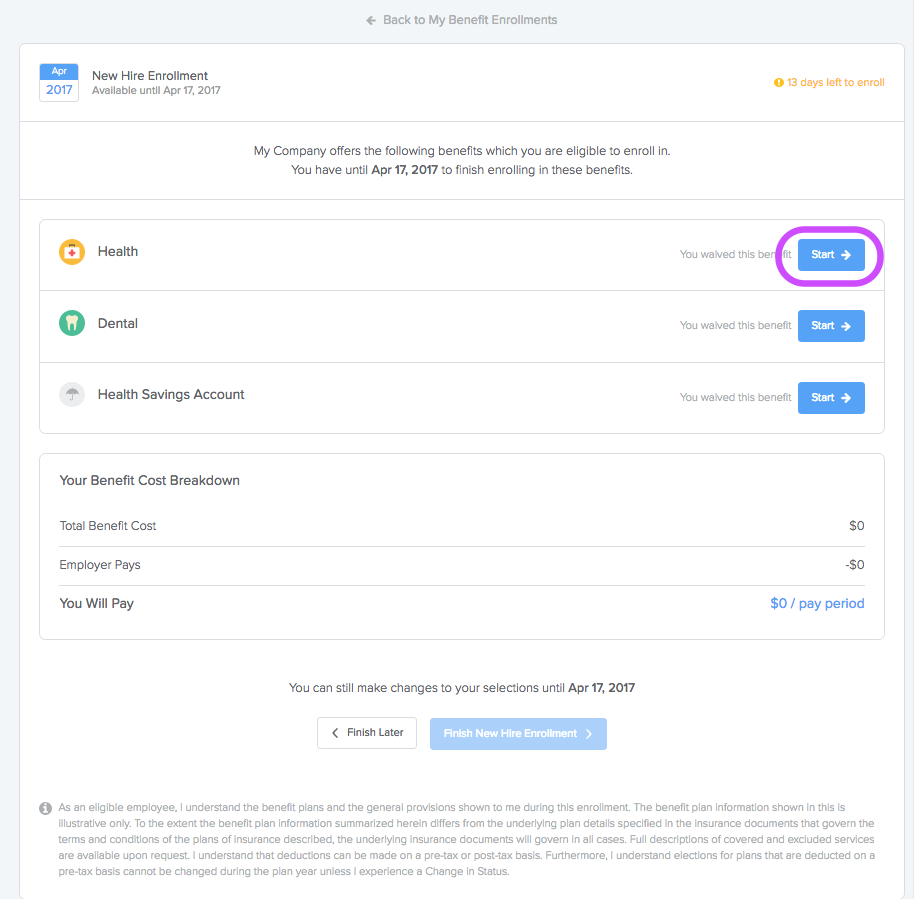 Step 3: You will now have the opportunity to add any dependents. Click + Add a Dependent and fill out all information on each dependent. Then click the Continue to Plans button at the bottom of the screen.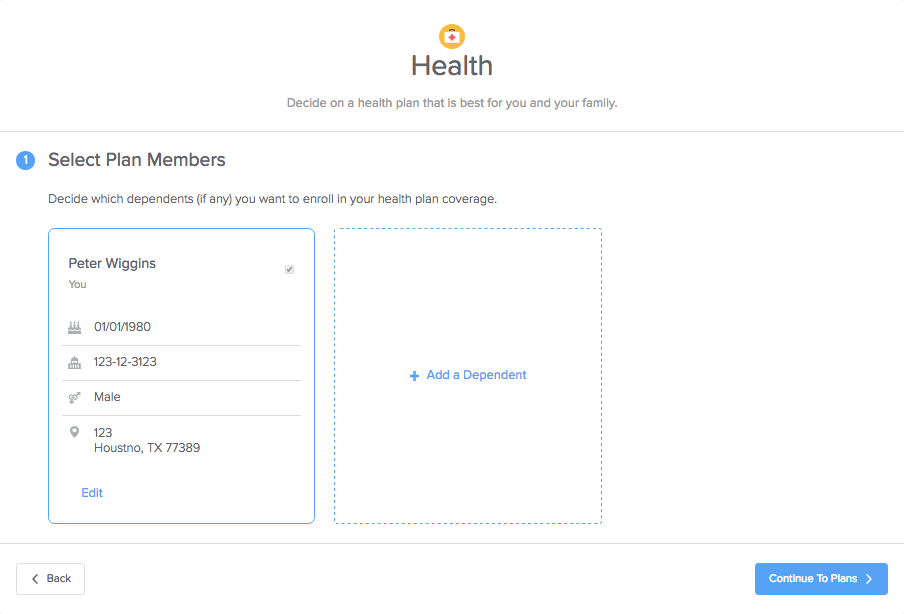 Step 4: Now you'll see all of the plans within the benefit type you can select. Each plan will list the basics of the plan and the cost you will pay per pay period if you were to enroll in the plan. You can view each plan's details by clicking the Plan Summary link. To remove dependents from lines of coverage simply click on their box to deselect them. Select the plan you want to enroll in and click Save.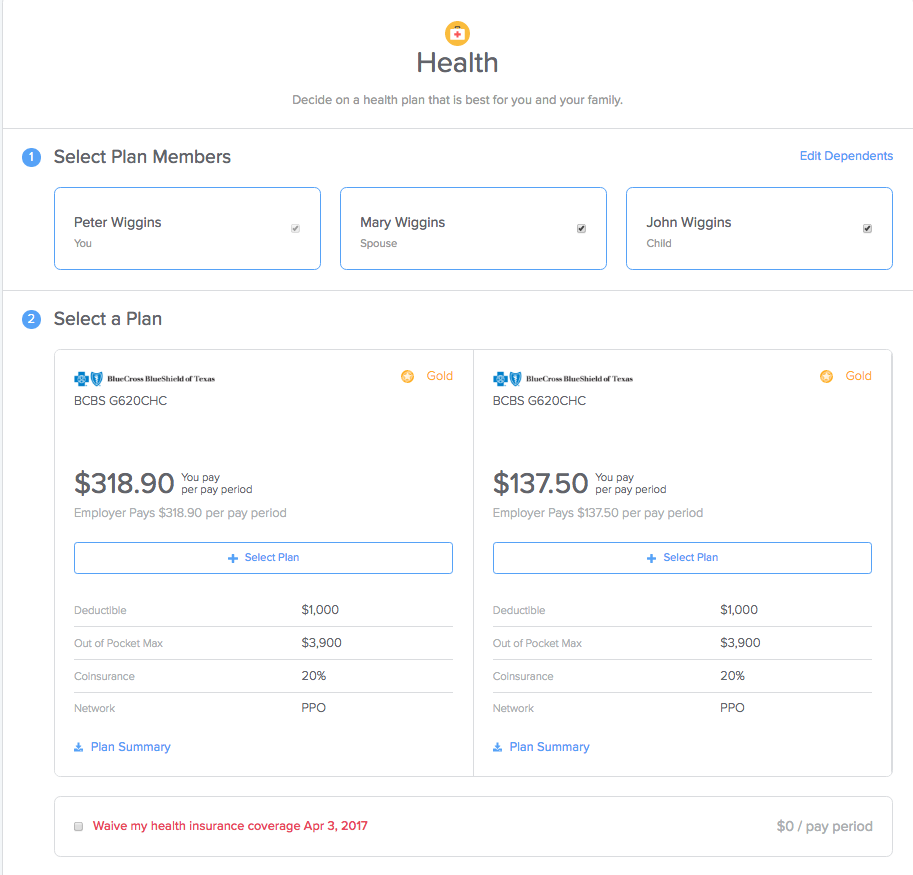 Waiving Coverage? Check the red Waive my... box at the bottom of the page and select the reason you are waiving coverage.
Step 5: Repeat step 4 for every line of coverage (Health, Dental, Vision, etc.).
Step 6: Once you have completed elections for each line, you will be able to review your selections and see your total cost per pay period for benefits. Click the Finish... button to submit your selections, or click Finish Later for the ability to come back into GoCo and change selections at a later date, but don't miss the window for enrollment!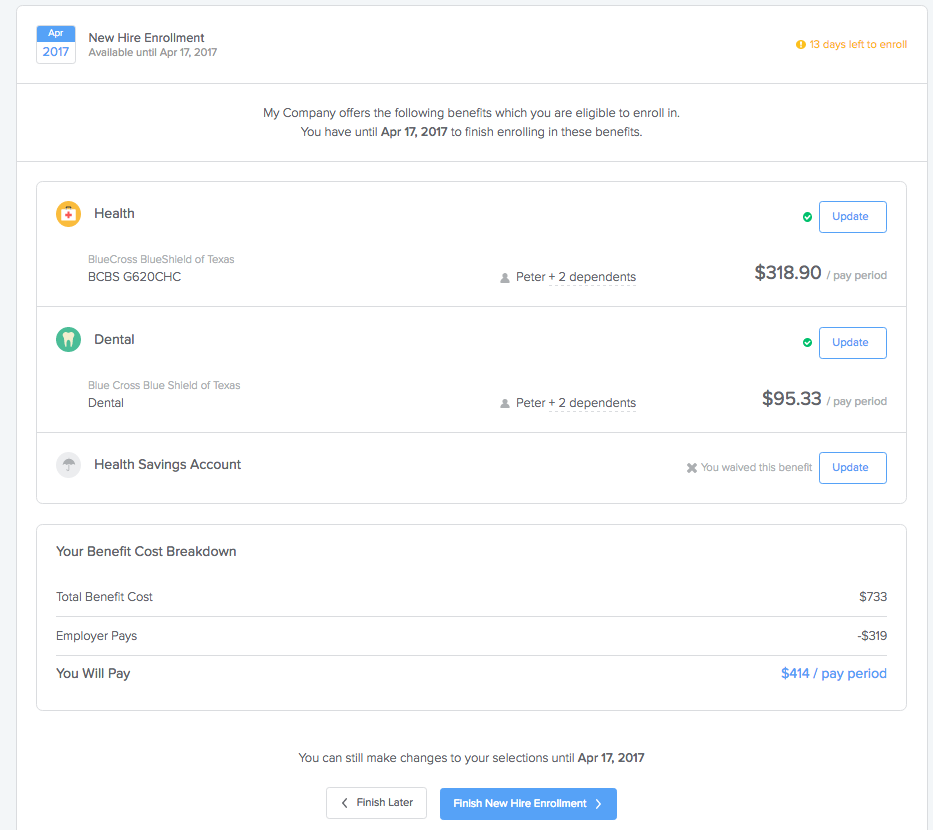 *Open enrollment is the once-a-year opportunity to make changes to your benefits for any reason. You can make changes throughout the year, but you'll need proof of a qualified event (like a marriage, divorce, birth, death, etc.).