How do I add carrier enrollment forms to my company?
As an implementer, you can add carrier enrollment forms to any company you build.
First, the template needs to be created by GoCo. If you need a template that we don't already have, email help@goco.io with a copy of the blank form.
To add a template to your company:
1) From the company page, go to Benefits and click on the Forms tab
2) Click + Add Carrier Form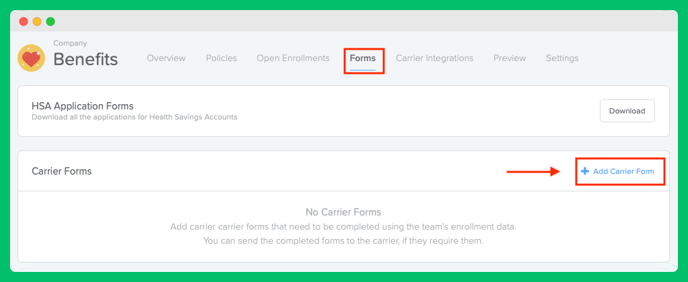 3) From the list of templates, select which applies to this company (you can search by name or carrier).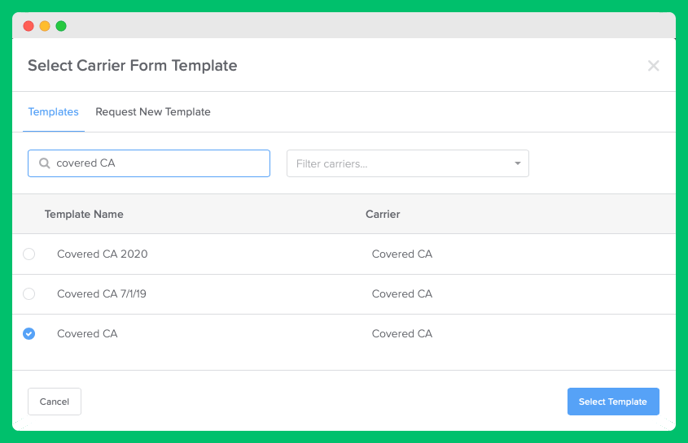 4) Once you choose a template:
Name the template
Choose which policy years and benefit lines you want this form to apply to
Map this company's current plans to the plan names on the form.

This is important because you may have the plan name as "Base Plan" in GoCo but it is named PPO Platinum 0/80 with the carrier. The full name is what will be on the form.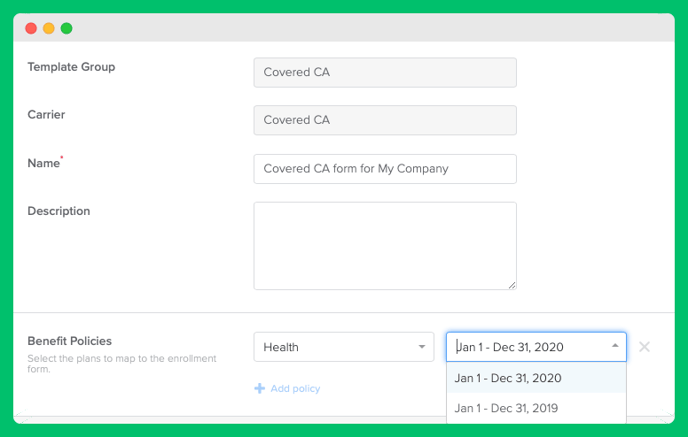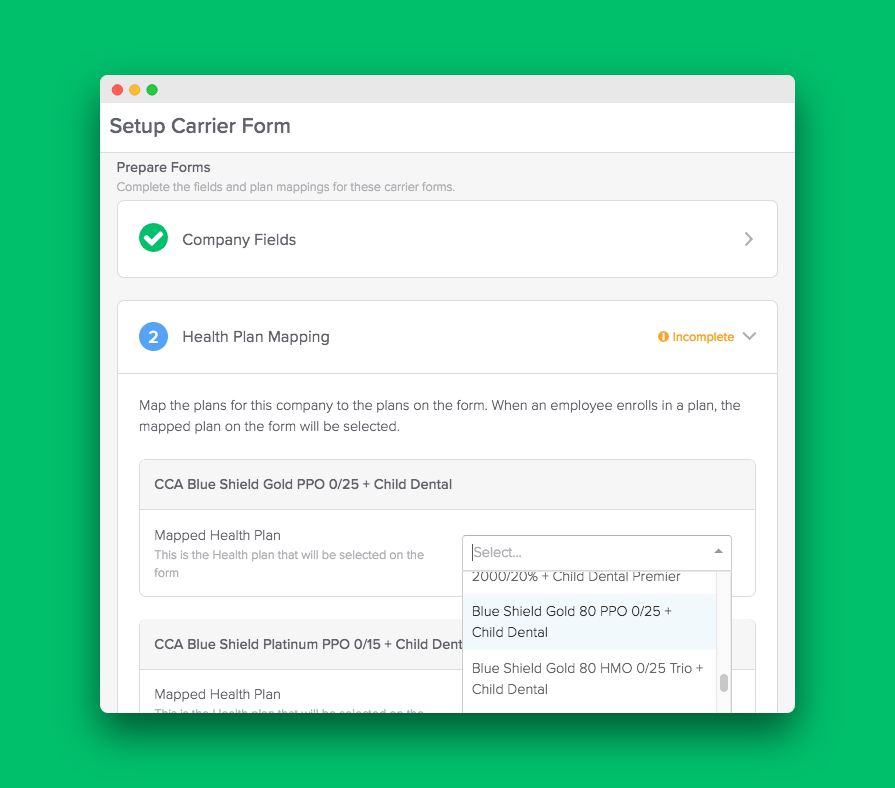 If there is any other missing required information (like policy number), you will be asked to fill that in as well.
Once you finish with the template it will say Active. Moving forward, all employees will be asked to sign and review the completed form before finishing their enrollment. Note: They will not be asked to fill anything in, GoCo will pre-populate the form based on their demographic information and enrollment.
You can see all signed forms by clicking View:

Please email help@goco.io with any other questions!