Take your HR on the Go, with GoCo Mobile. Access to GoCo's all in one HR platform doesn't have to stop when you leave the office. Our new and improved App is LIVE!
What can I do on the mobile app?
Essentially, everything! We've developed our app so that you and your employees have access to the full power of GoCo directly from any iOS or Android device. For many features, this means an experience enhanced for smaller screens and being mobile!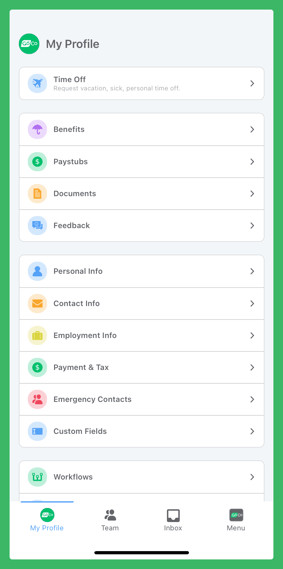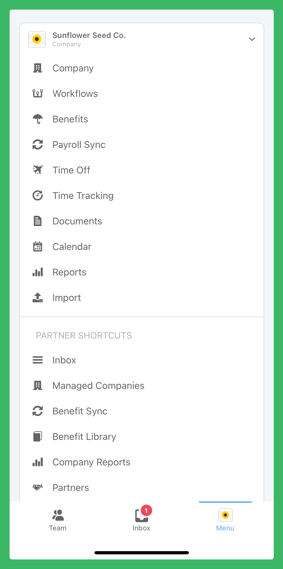 Team Member View vs. Admin View in the iOS App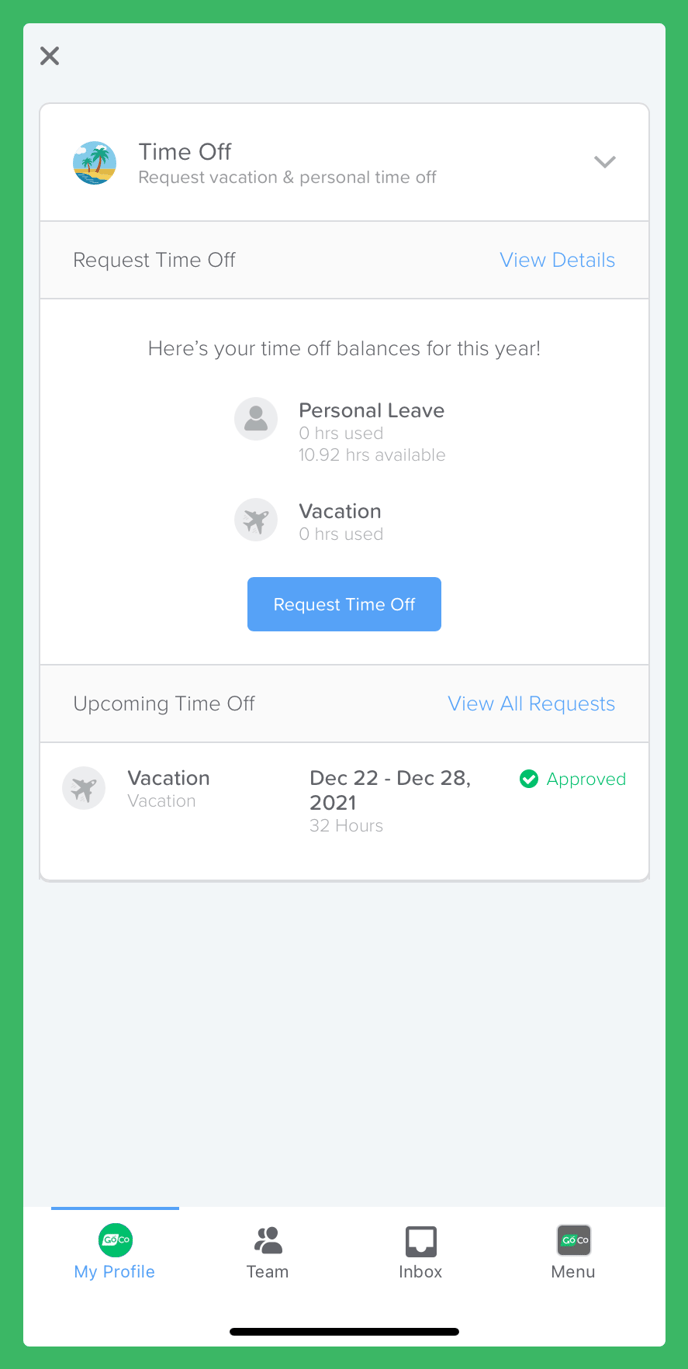 Highlights of what your employees can do on
the app:
Request and View Time Off
Submit and Sign Documents
View Benefits Coverage
Start a Workflow
View and Submit Team Feedback
View Payment and Tax information
and More!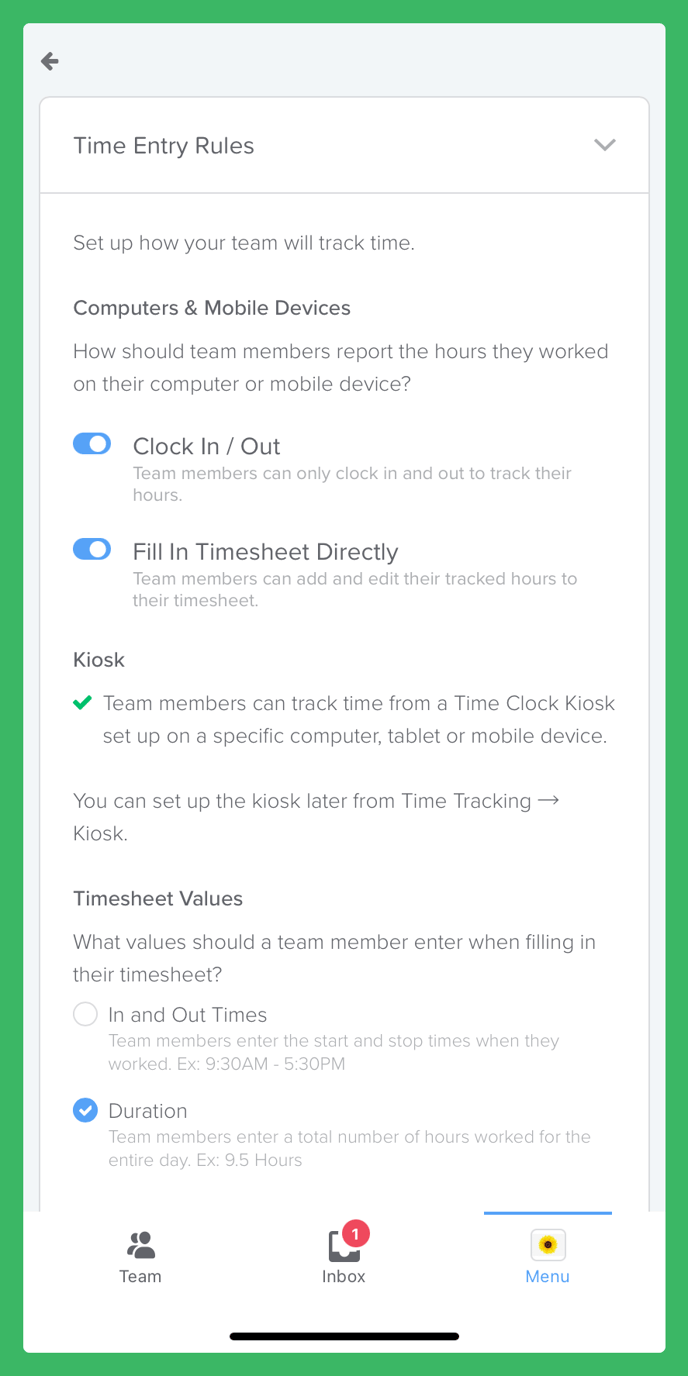 Highlights of features available to you on the app:
Hire and Onboard Employees
View and Submit Team Feedback
View and Edit Time Tracking
Download the GoCo Mobile App to see everything else you can do!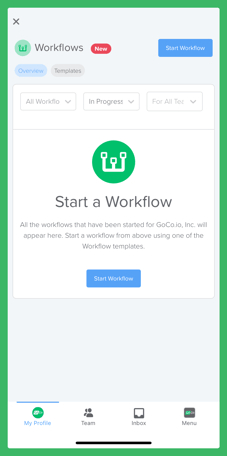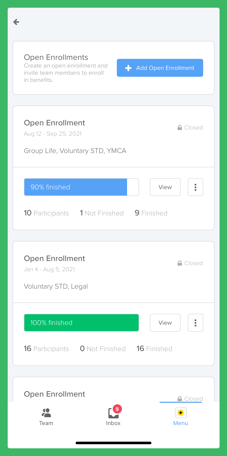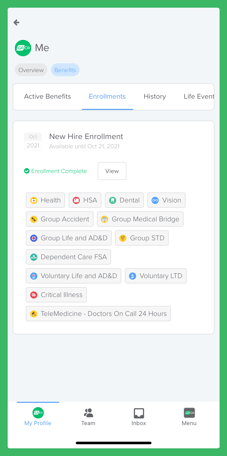 Is the app the best choice for all features?
Some tasks are inevitably more convenient to do on a computer. For example, creating a document template. For tasks like these, we recommend carrying them out on a larger screen when possible. Even so, every feature is available to use on the app when you need it, and many are greatly enhanced for your smartphone experience!
How does security & notifications work?
GoCo Mobile leverages security features like Apple's Touch ID and Android Pattern Lock to keep your data private. Push Notifications alert you when you have open tasks to attend to, like approving a Time Off Request, Verifying a Document, or Enrolling in Benefits.
Get Started:
Or find it in the App Store or Google Play store, by searching for GoCo.io
Ensure that your GoCo Mobile app stays current and working correctly by visiting your Google Play or Apple Store periodically and having the most recent version downloaded to your device.
If you have any other questions, please contact us at help@goco.io