How do I request time off in GoCo?
Requesting time off is simple in GoCo! Keep reading for a step by step guide on how to request time of as an employee in GoCo.
Login to your GoCo Account & access your My Profile page from the Navigation Tabs on the left side of your screen.



Find the Time Off card on your profile and click it.

Here is where you will see an overview of your time off including balances, current request, and the details of the Time Off Policy you are enrolled in.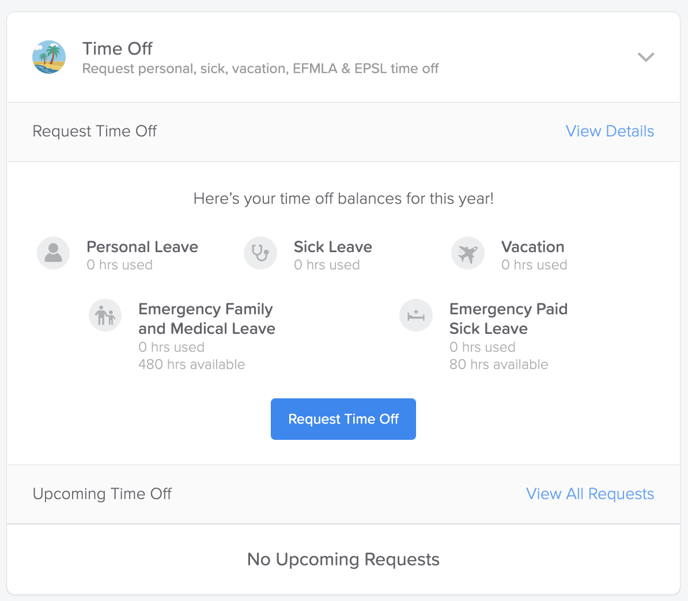 3. Click the Request Time Off button to get started on your time off request.

4. This will open up a window for you to complete your time off request details. Input your reason for this request.
You will see all options that your company offers & a balance for this PTO bucket.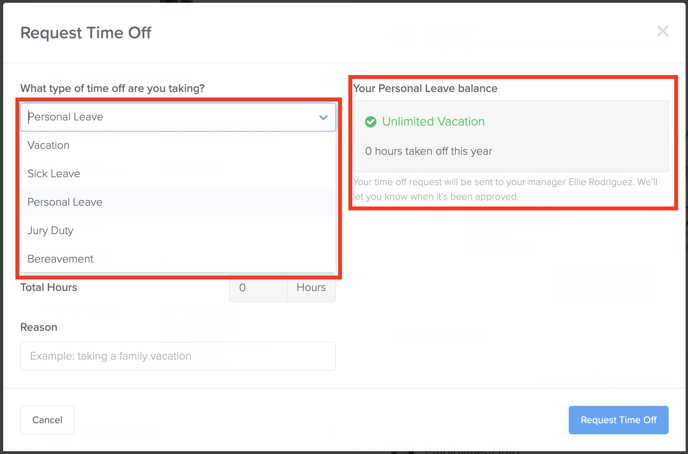 Input if this request is for a Full Day or Half Day, what dates you requesting, & the reasoning for this request. You will see the a total of the hours that you are requesting.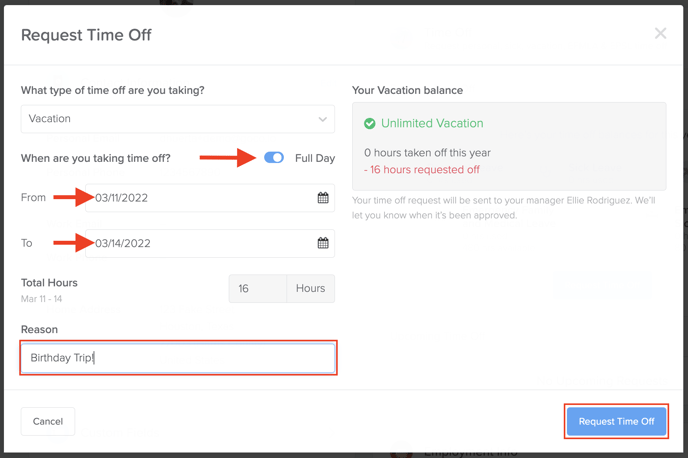 When you are ready to submit, hit the blue "Request Time Off" button to complete your request.
5. You will see this request added to your Pending Requests until approved by your manager.

6. Once your manager approves or denies your request, you will be sent a notification on your GoCo profile and via email. You can see this notification on GoCo by clicking the notification icon in the upper right corner of your profile.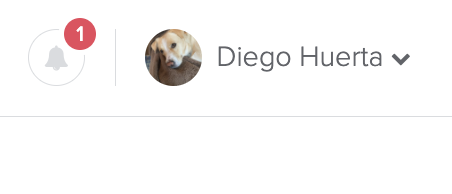 For a how to video on requesting PTO & Manager approval, check out our Mini Training Crash Course:
Need more information? Contact help@goco.io.
Happy Hiring! 💚