How do I request time off?
Requesting time off is simple in GoCo!
Login to GoCo and go to your Me page
Find the Time Off card on your profile and click it. You will see an overview of your time off
Click the Request Time Off button to get started on your time off request.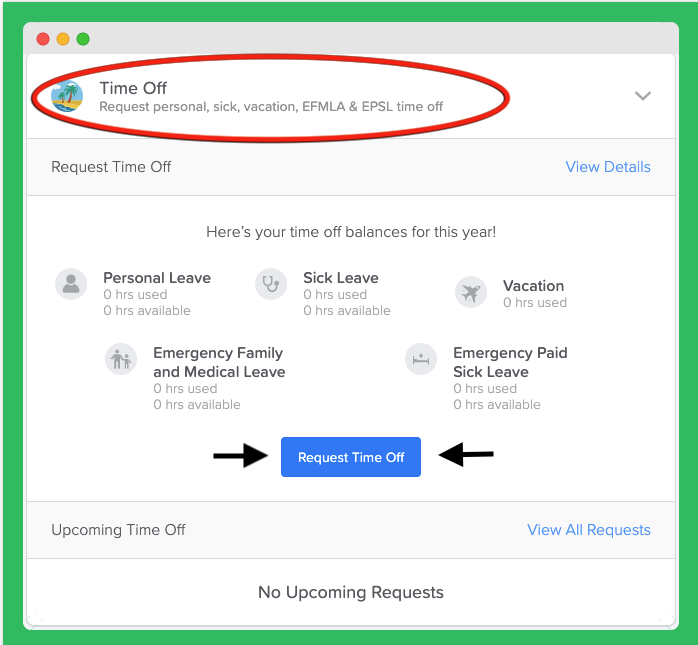 4. This will open up a window for you to complete your time off request details.
Complete the fields and click Request Time Off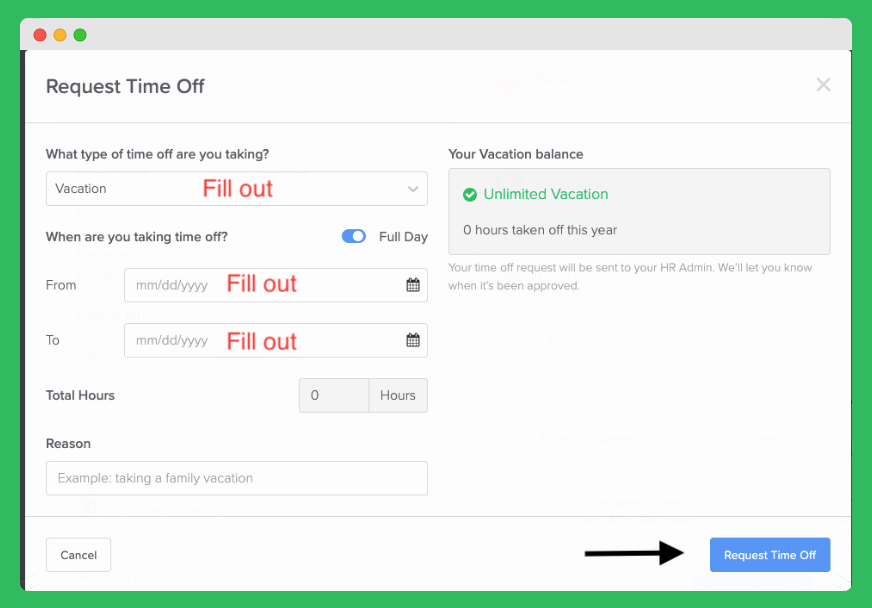 5. A notification will be sent to your manager to approve or deny your time off request. Once your manager approves or denies your request, you will be sent a notification on your GoCo profile and via email.

You can see this notification on GoCo by clicking the notification icon in the upper right corner of your profile.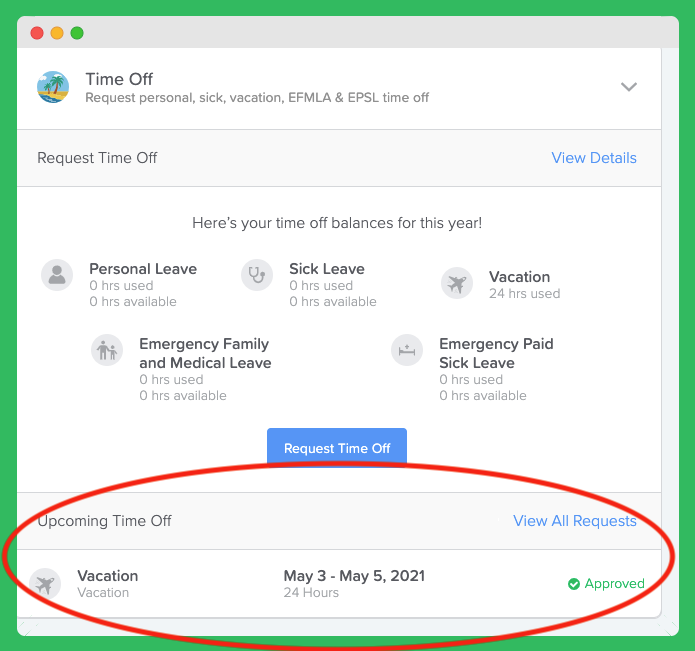 Need more information? Contact help@goco.io