How do I enroll in benefits on GoCo?
If you are eligible to enroll in benefits, you will see an enrollment card on your personal profile once you log in to GoCo.

Click the Start Enrolling button.
First, you will be asked to confirm your family or dependents. To add more, click the + Add Dependent option below your own information: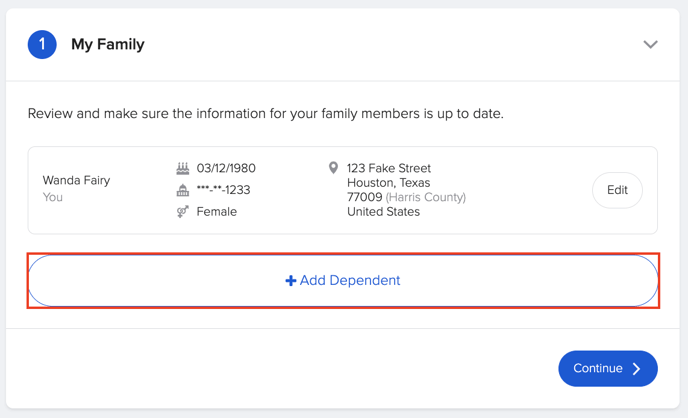 Once you have your dependents organized, click Continue to see your benefits options!
You will have potentially several benefits to choose from depending on what your employer offers.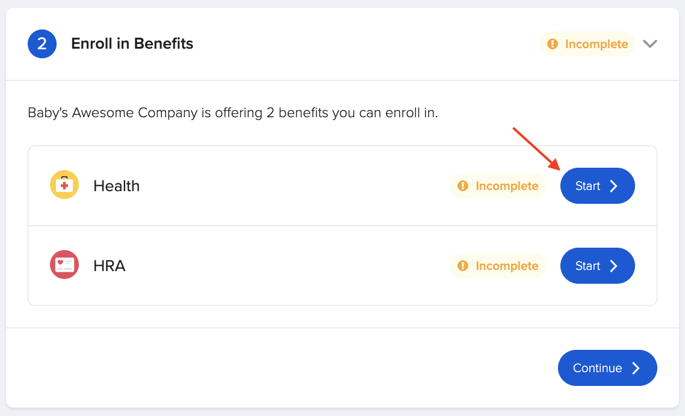 You will click on Start to begin electing your coverages for each line.
⭐Hint: You can also add new or existing dependents to your coverage at this step. Simply check the box next to existing dependents or add new ones directly from the benefit card.

You will also have the option to waive any coverage that you do not want. If you want to waive a line, check the box below. If you do not see an option to waive, that plan is required. This designation is usually used for Company Paid benefits.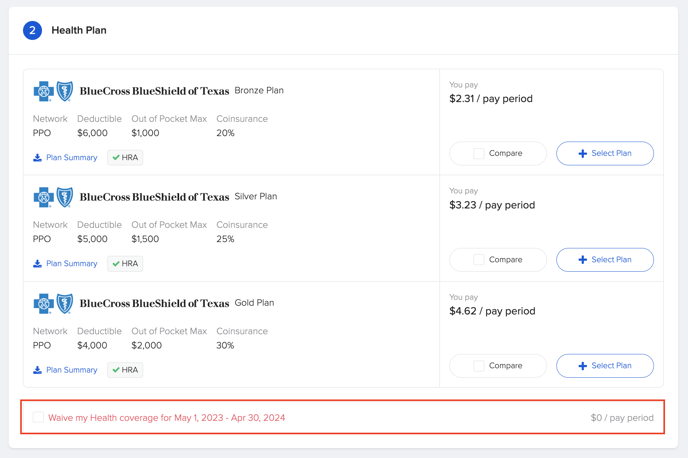 Once you have completed elections for each line GoCo will show your elections and per pay period cost in the My Benefit Cost section to the right. Below, you will see a completed enrollment window with a summary of your elections. Once you're ready to submit, just hit the continue button!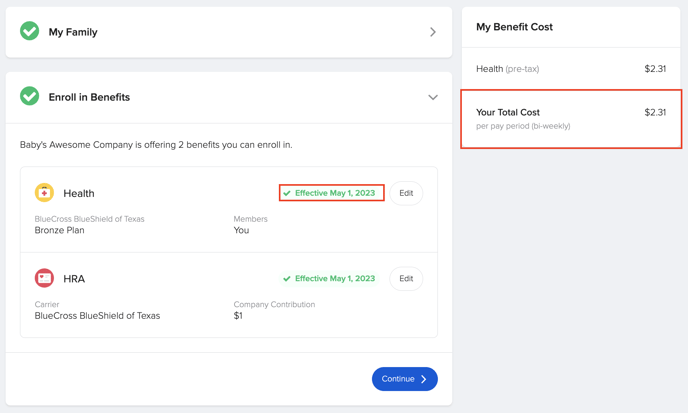 If you need more time to review your options you can click on Finish Later. GoCo will provide a final confirmation summary of your choices, as well as an automated reminder when your enrollment window is closing: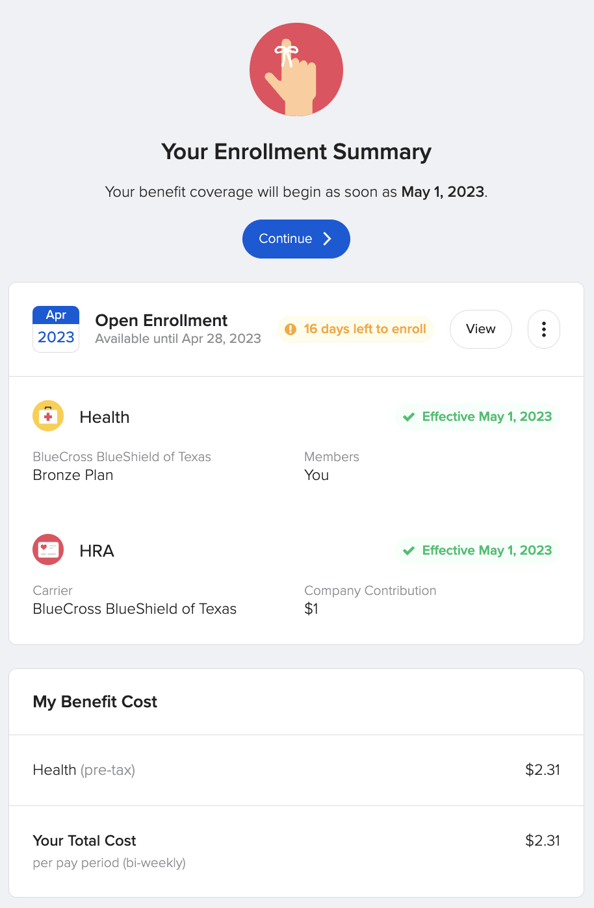 Once you have reviewed your elections, you can click on Finish Enrollment to confirm your benefits. GoCo will ask you to confirm one final time.
Ta-da! You're all set! 🎉
*Note: Open enrollment is the once-a-year opportunity to make changes to your benefits for any reason. You can make changes throughout the year, but you'll need proof of a qualified event (like a marriage, divorce, birth, death, etc.).
Enrolling in Benefits Crash Course
If you have more questions, please contact help@goco.io or reach out to your Client Success Team! 💚