What types of Inbox Notifications will employees receive?
GoCo's handy inbox will be used to notify users of all pending tasks they have to complete. Check out this article to learn about the different types of notifications you may see.
To navigate to your Inbox, log in to GoCo and click Inbox on the panel on the left or click the bell icon on the top right corner.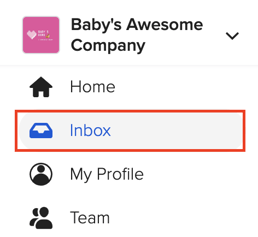 Documents
Document Received

You may be asked to fill out documents electronically and if so, you will see a notification similar to the one in the screenshot below. There is a direct link that will take you to the document for your completion.


Onboarding
Employee Onboard Task

Your admin can assign tasks to you during your onboarding process. When they do, you will get notified of what the task is, a description of the task (if any), and when it is due.

Benefits
Life Event Approved/Rejected

When you submit a life event, it needs to be approved by your admin to make changes to your benefits. If approved, this is what you will see in your inbox:


If your life event was rejected, your notification will say "rejected" rather than "approved" along with the following message:
Voluntary Coverage Change

Time Offs
Time Off Request Decision

When your admin has approved/denied your time off request, you will receive a "Time Off Request Decision" with this description:


Feedback
Feedback Activity

There are four types of notifications you can receive related to feedback. If your admin/manager shares feedback with you, you will get one of the four notifications below:


If you have any questions, please contact help@goco.io.