These instructions will show you how to add custom fields during the onboarding process or in bulk updates during import
Use the link above to learn how to create your custom fields. Once your fields are created, these fields can either be...

assigned during the onboarding process for employees to fill out
updated in bulk using the Import module. Navigate to Bulk Updates
Add Custom Fields to Onboarding
Navigate to your Workflows page, by selecting "Workflows" on the left sidebar.
Select "Templates"
Click the ellipsis button to "Edit Workflow Template"

In this workflow you can add the custom fields to be entered by the admin during hiring, or added by the employee during onboarding.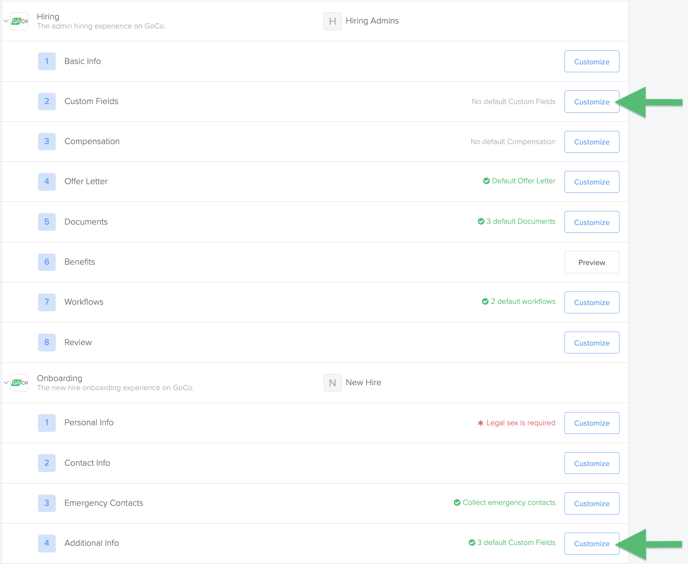 Bulk Updates
New employees:
In order to create the new template, navigate to Import (left sidebar), and download the template for "Import New Team Members". This new template will include all Custom Fields that have been added previously.

Updating Existing Employees:
The "Update Existing Team Members" is where GoCo pulls requested information from the system and lets you update fields. When doing this, you can choose only the specific fields you update. I went ahead and pulled this as an example:
After selecting the fields, you would download the template, and follow the instructions to upload it back into GoCo.
When these fields are updated it will automatically add this information to the users profile in GoCo & you're all set!
Happy Hiring! 🤠
Have a question we didn't answer? Email us at help@goco.io 🦖