Updating Current Employees
Changing Employment Type: W2 vs 1099
Changing an employee's employment type in GoCo is easy. Make sure to terminate the record that is no longer accurate then you can re-hire them into the correct employment type:
Terminate the previous employment type record in GoCo. The termination date should be the day prior to their first day as the new employment type.


On the terminated profile, select the Actions dropdown in the Personal Information section then select Rehire as Employee/Contractor: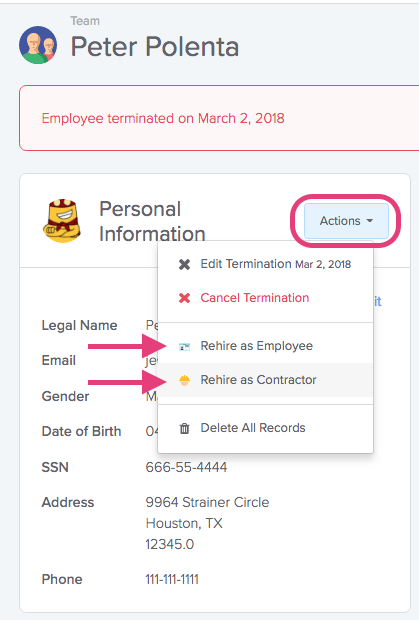 3. This will take you through the hiring flow so that you can input the requested employment information.
4. The individual will need to re-onboard into their account to ensure the employment type specific documents are complete. They can use the email and password associated to the previous account. As the admin, you will send them the onboarding link via the hiring flow or their profile.
If you have any other questions, please contact help@goco.io.