Can I Hide a Document from an Employee on their profile?
Yes, you can! Keep reading to find out how you can do this as a Full Access Administrator.
Option 1: Remove the Team Member from the Document workflow during setup.
The Document Assignees get permission to view that document because they're a part of completing that document.
You can make sure the Team Member is not an Assignee for that document template in the settings tab of your Magic Doc: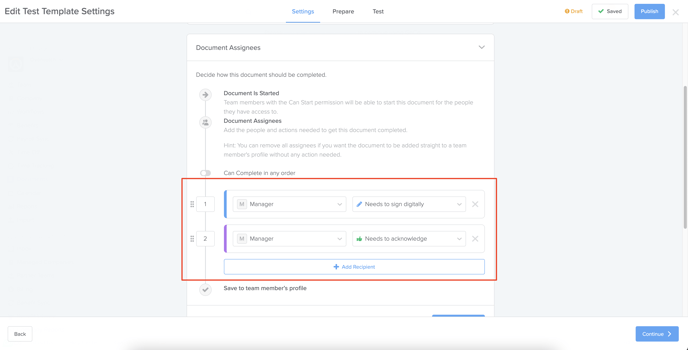 If the Team Member is removed from the Assignees list, they get removed from the Document Permissions here: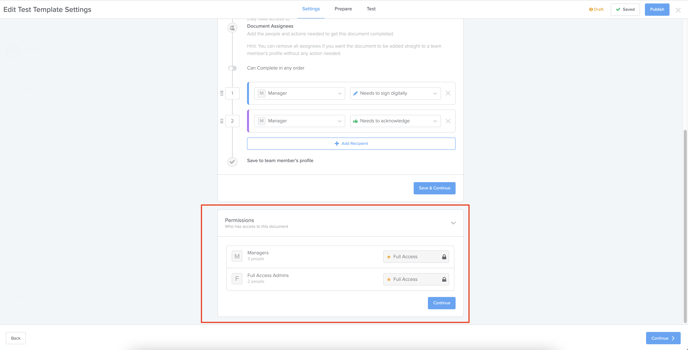 Option 2: Upload the Document directly to the Employee's profile and adjust permissions after uploading.
Once the document is uploaded, you will be able to adjust permissions for both the employee and their manager. You can either allow the document to be viewed & downloaded or hidden from either user. Once the document is saved and added, your preferences will also be updated.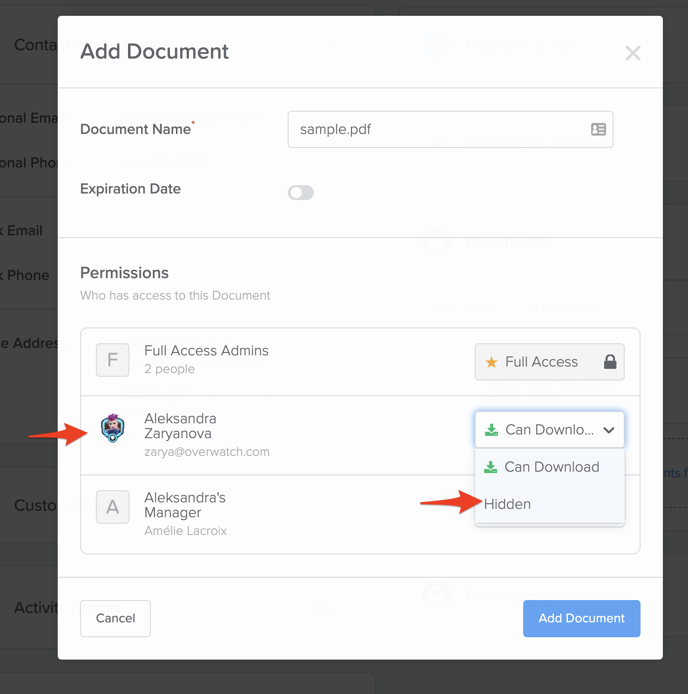 If you have any additional questions, please reach out to help@goco.io.