[Admin] How do I pull time off reports?
To pull a time off report, click "Reports" on the left side navigation then you'll be taken to the reports dashboard. You'll have the option to pull three separate reports for time off:
Time Off Hours Taken
Note: This report includes all time off requests that started between your selected date range.
Time Off Requests
Time Off Balances
These reports will include the date rage you select, your employee names and total time off details per time off bucket (vacation, personal, sick, not counted).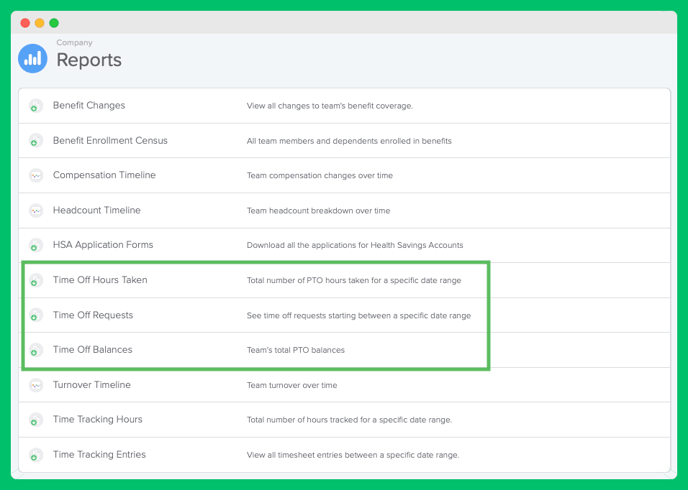 Check out our video tutorial on how to pull reports in GoCo, here!
If you have any other questions, feel free to contact help@goco.io.