GoCo has an awesome directory feature available for every company! Read this article for more about customization and what that entails.
Depending on the settings you have enabled and the HR package your company has purchased, employees may be able to see limited information about their co-workers.
On every company in GoCo you have the ability to use our Directory. If enabled, it shows everyone's profile picture, work phone number, work email, title, location, manager, and department (if all have been defined). This really comes in handy when your new (or current) employees are getting to know their co-workers!
When you click on a co-worker on the directory, it looks like this: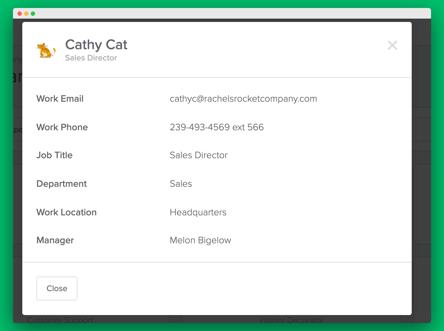 Each employee has the option to include their personal email and personal phone number on the directory as well.
This can be enabled from their individual profiles by checking off the field they want to make visible: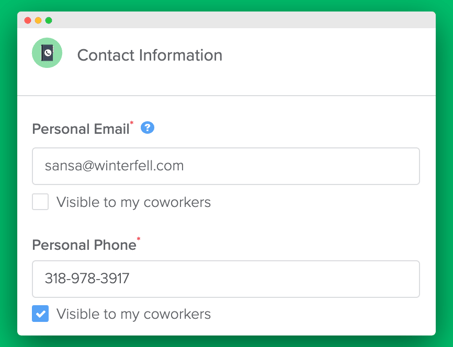 If your company has Premium HR, employees can also view some of this information on the Org Chart, along with a visual representation of who reports to who: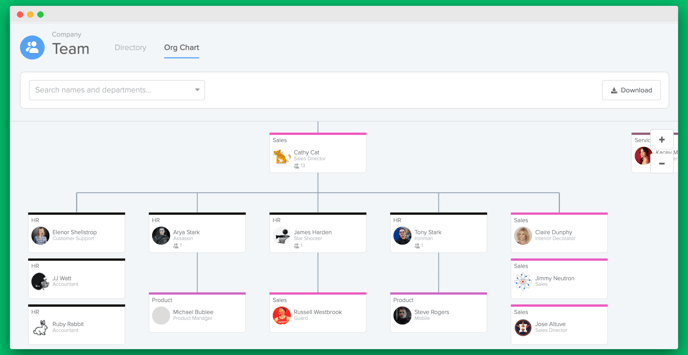 Don't forget you can zoom in/out, download a PDF version, and search by department and location on here too!
Not interested in making the Org Chart & Team Directory visible? No problem!
As a full-access admin for your company, you can change these settings from the Team page (it will be visible by default):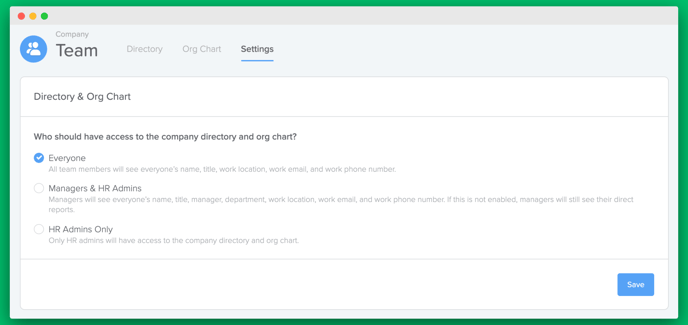 If you have any other questions, please reach out to us at help@goco.io.