[Admin] How do I view how my company's benefit are setup?
To view how your company benefits are set-up in GoCo as a Company Admin:
Go to your company page and click Manage on the benefits card:

2. From Manage benefits page you'll be able to look at all plan information including SBC's, Eligibility Rules, Contribution structures, etc. available for your company. If you're verifying the information for an Open Enrollment, be sure the As Of date reflects your upcoming renewal: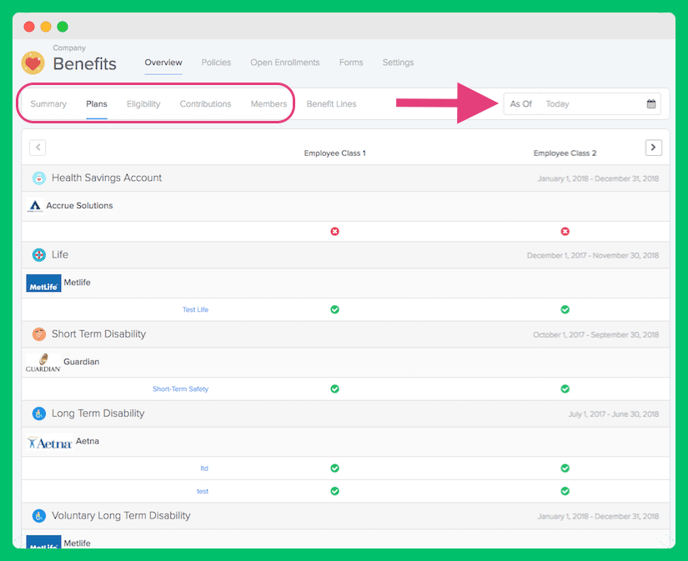 Have more questions? Contact help@goco.io.