A quick debrief on GoCo task notifications!
First things first, you can navigate to your task manager at any time by clicking on the bell icon next to your name (if you have any outstanding items, you'll have a red bubble with a number that correlates to the outstanding task total).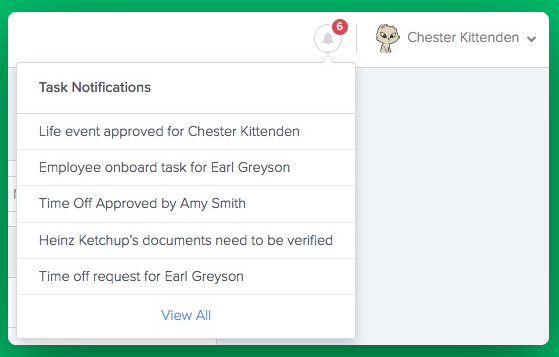 Once there, you'll be able to see all outstanding notifications that need your attention including (but not limited to) PTO approvals, document verification, life event approvals, assigned on-boarding tasks, and payroll or benefit sync tasks. You may also review your past completed tasks here as well! Simply click on the header Completed Tasks.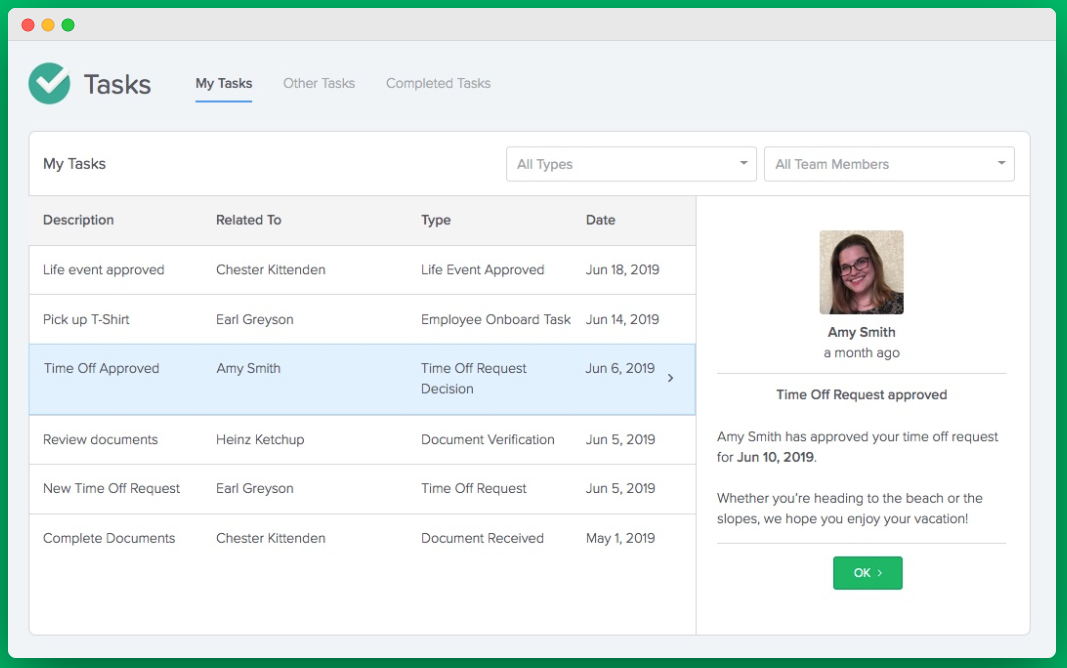 Why do some team members have numbers next to their photos?
This nifty bubble correlates to the number of outstanding on-boarding tasks relating to them. If you need more information you can view the "Onboarding Tasks" module in their profile.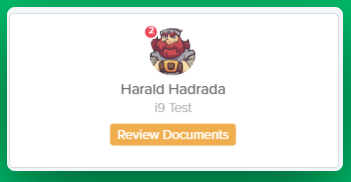 Types of Tasks
These are the most common tasks you will encounter in GoCo:
Life Events

When an employee submits a life event, you'll be notified with a Life Event Admin Approval task. This will allow you to approve or deny any qualified life event.
Once the Life Event has been approved or denied, the employee will receive a notification in their own task manager, with the description of Life event approved for [Employee Name]

Payroll

When you have enabled Payroll Sync in GoCo, you will be notified here of any changes to an employees data that needs to be changed in your payroll vendor. This will include changes to an employees contact information, address, salary, and benefit deductions.
If GoCo is handling your payroll sync, you will not receive these notifications. They'll go straight to our payroll team, and free up time for you!

PTO
On-boarding

Our task manager will keep you up to date on when an employee completes documents assigned to them during on-boarding. Once one is complete, you'll be notified, and we send reminders periodically if your verification step is not complete.
Remember, if you have any questions, you can always reach out to help@goco.io for assistance!