[Employee] How do I view my paystubs?
With GoCo's embedded payroll your paystubs are easy to access at any time in GoCo!
If your company uses GoCo's embedded payroll (Execupay), you will see all your paystubs in your profile under the Paystubs tab: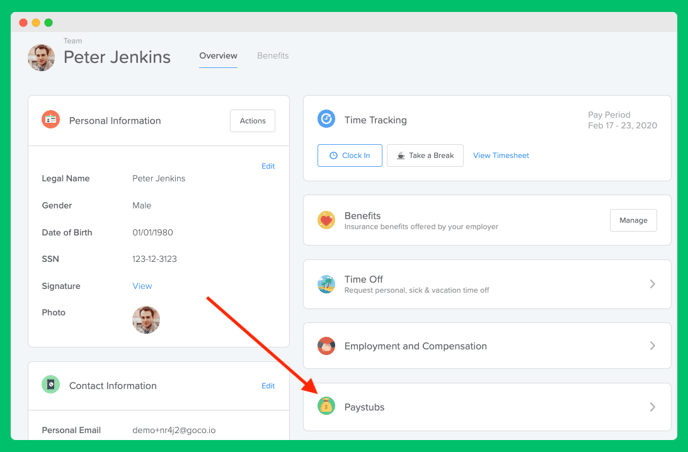 You will automatically get an email from help@goco.io on your company's pay date notifying you that you were paid and linking you to this section of your profile.
You can see a high level overview of the totals then download a PDF of the full paystubs. If you see any errors on your paystub, please reach out to your company's HR admin.
Please email help@goco.io with any other questions!