How do I set-up Time Off eligibility for my employees?
Assign a Time Off policy during hiring

When you add a new person to your team you will need to indicate whether they are Eligible for Time Off in the Add Team Member wizard on the Compensation step: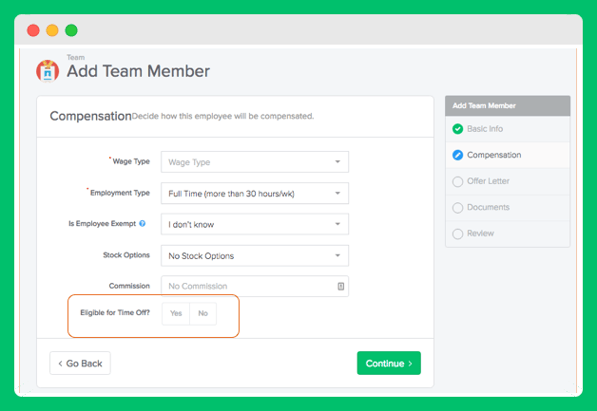 Changing a current employee's PTO eligibility
Click the Manage button on the Time Off card on your Company page:

2. Click the Settings link at the top of the Time Off page:

3. Click the Policy Members link on the far right menu and check or uncheck the box next to the employee you want to change. If the box is checked this means the employee is eligible for PTO. Then click Save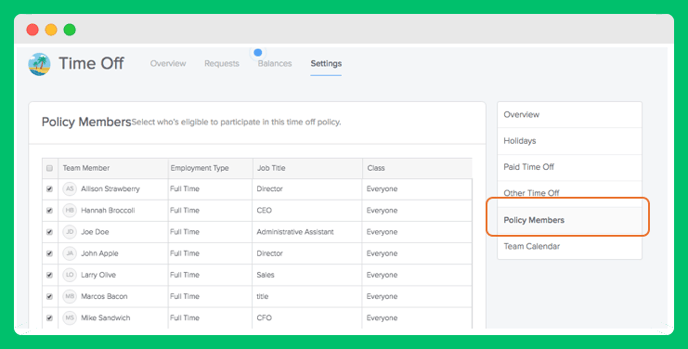 If you need more information, contact help@goco.io.