How do I run an unscheduled payroll in Execupay?
You might need to run an unscheduled off-cycle payroll to pay a terminated employee or make a payroll correction. Here's how to do it.
1) Log into your Execupay account
2) Click on Payroll from the top navigation bar.
3) Go to the Start Payroll section and click Start Payroll.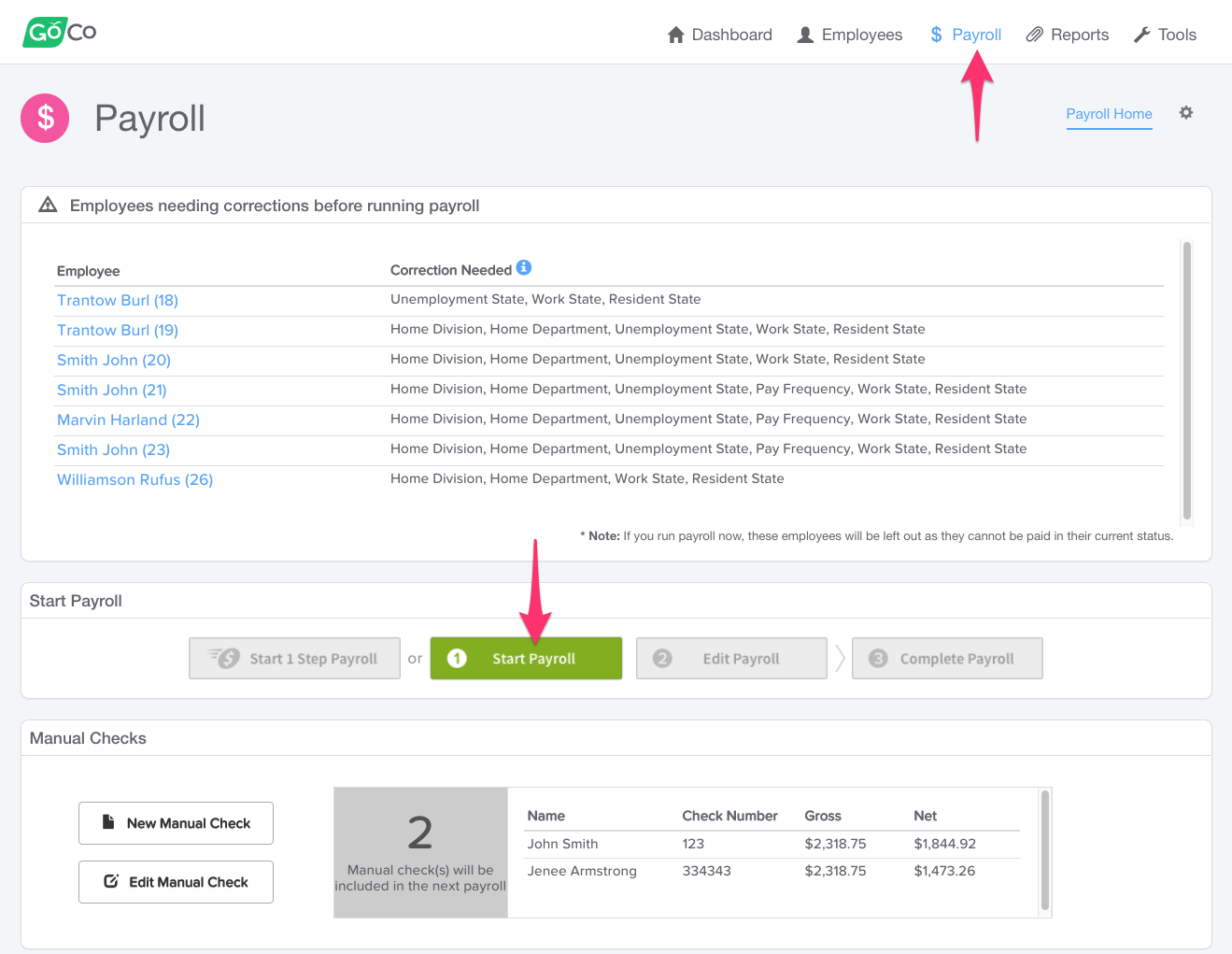 4) Click the Run Unscheduled Payroll button.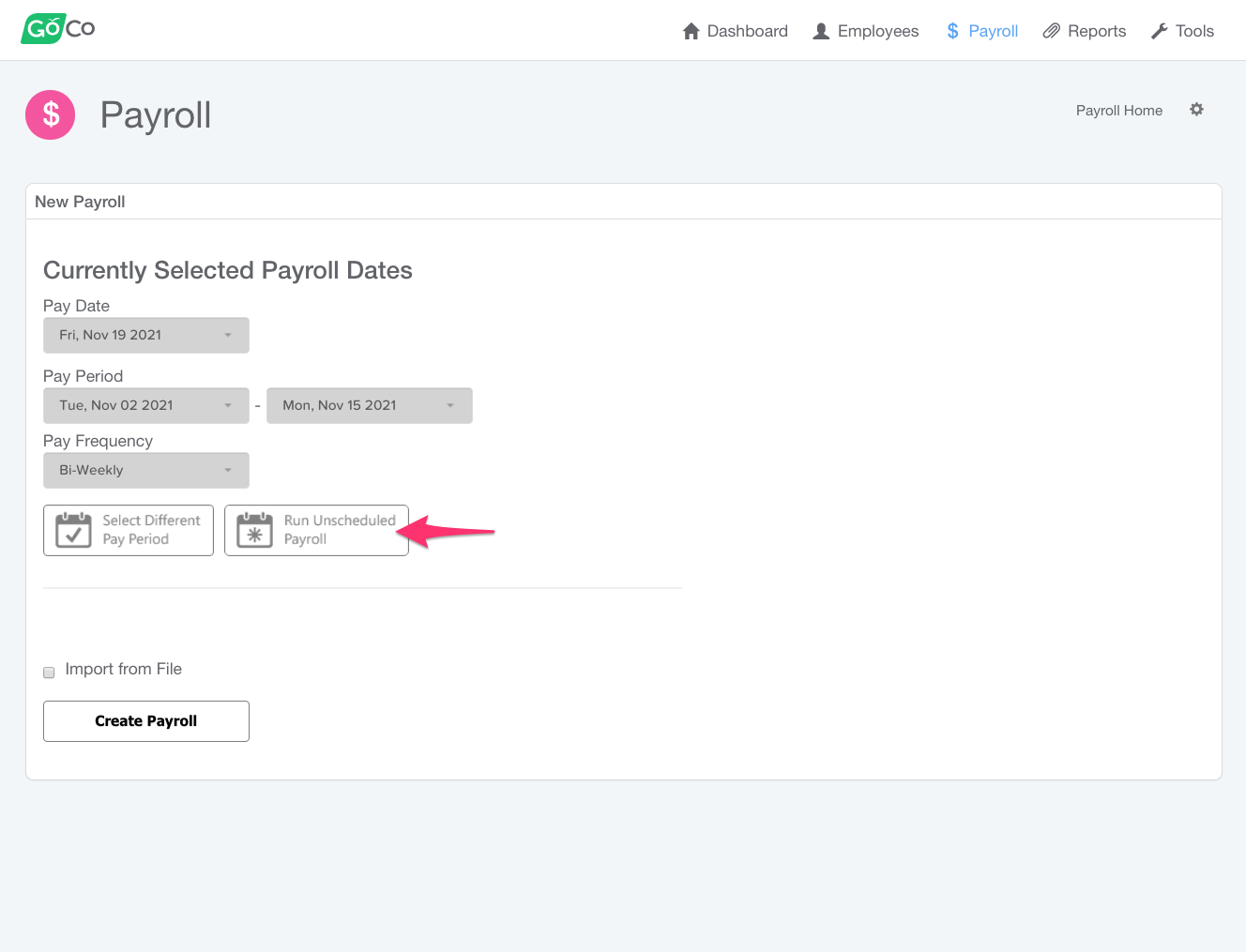 5) Set the appropriate Pay Date, Pay Period, and Pay Frequency.
Make sure the Include Online Hours checkbox is unchecked.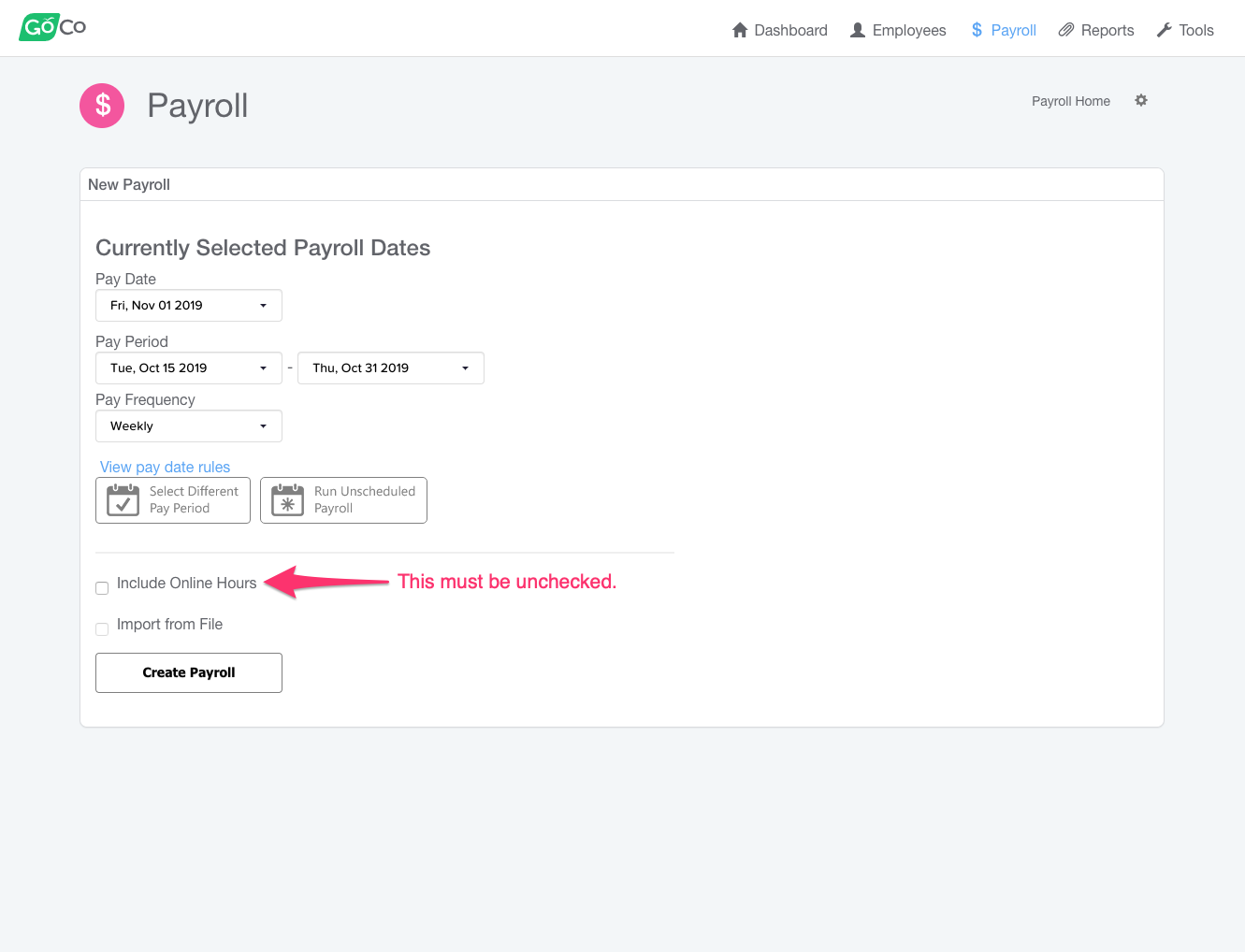 6) Click Create Payroll.
7) By default, your Powergrid will be empty and not include any employees. Just add the employees you want to pay by clicking the Add Payee button.
8) The rest of the experience is the same as running a regular payroll. Just make sure you include the appropriate employees.