How do I pull a report on custom field data?
Once you have created your custom fields, you can run a report to view the information that has been submitted. To do so, follow the steps below.
From the Company page, go to Reports: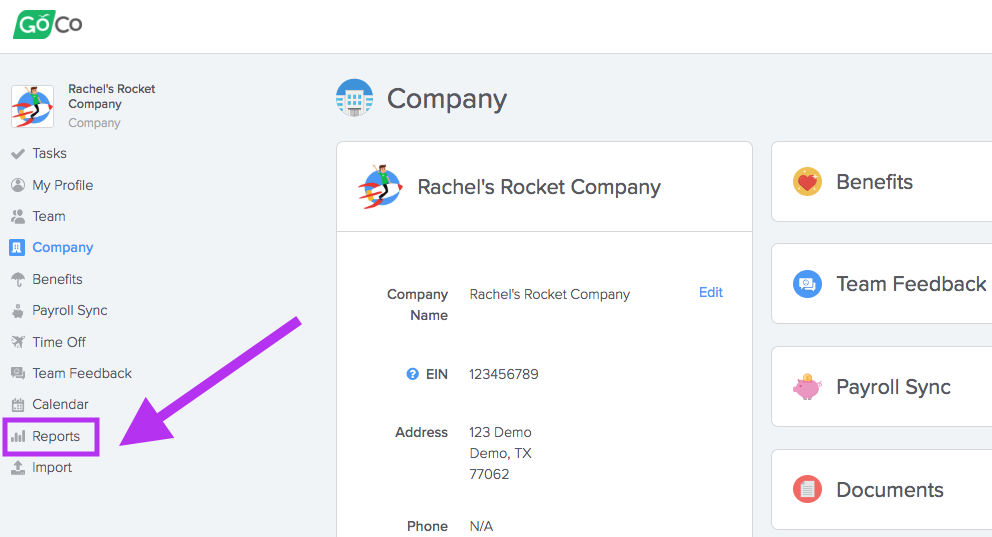 2. On the Reports screen, at the bottom, click + Add a Custom Report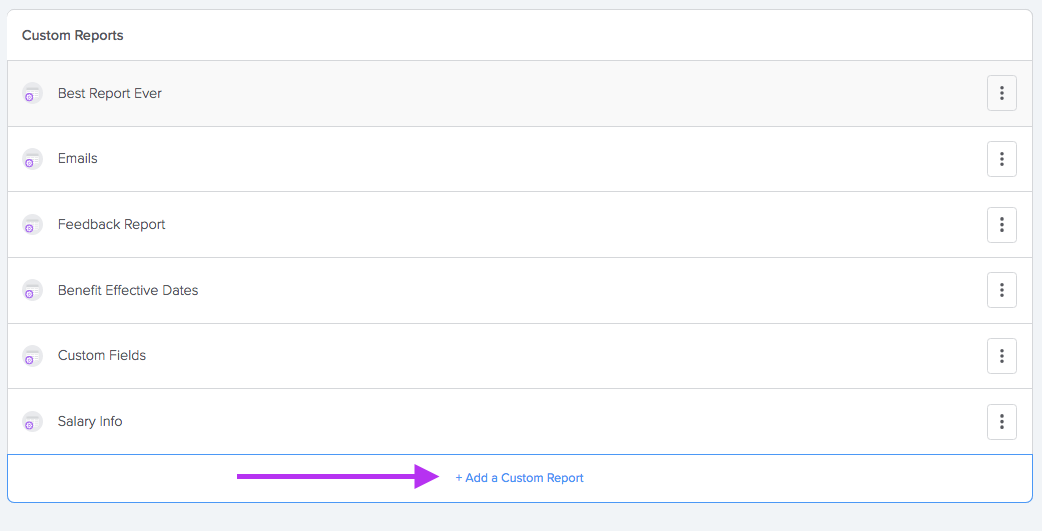 3. Name the report, then click + Add a field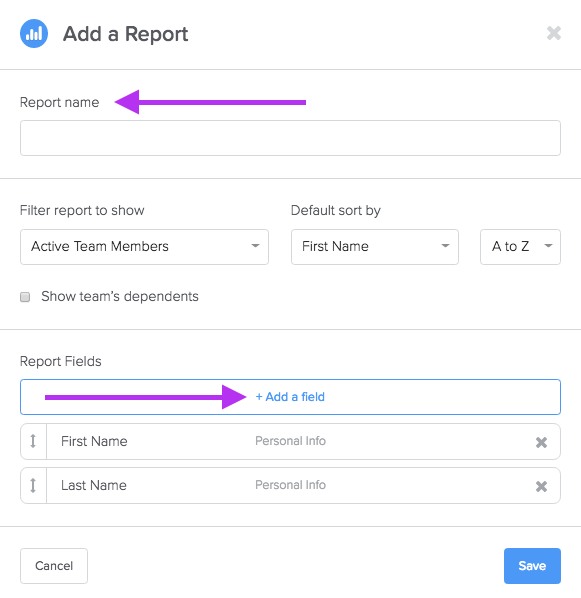 4. From the Report Fields drop-down menu, click Select All or specific custom fields to add to the report.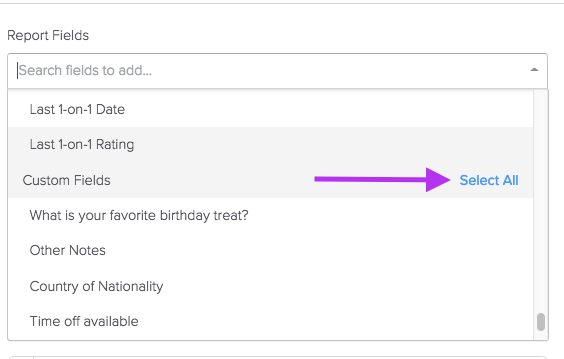 5. Click Save and select View Report from the Reports screen. Here you will have the option to Download as an Excel file.

If you need additional assistance, contact us at help@goco.io.