If you are a full access admin you can grant other employees some admin rights to your company. Depending on the level of visibility they should have you can make them a limited or full access admin.
To edit/view your team's admins, follow these steps:
On the Company page, scroll all the way down to Company Permissions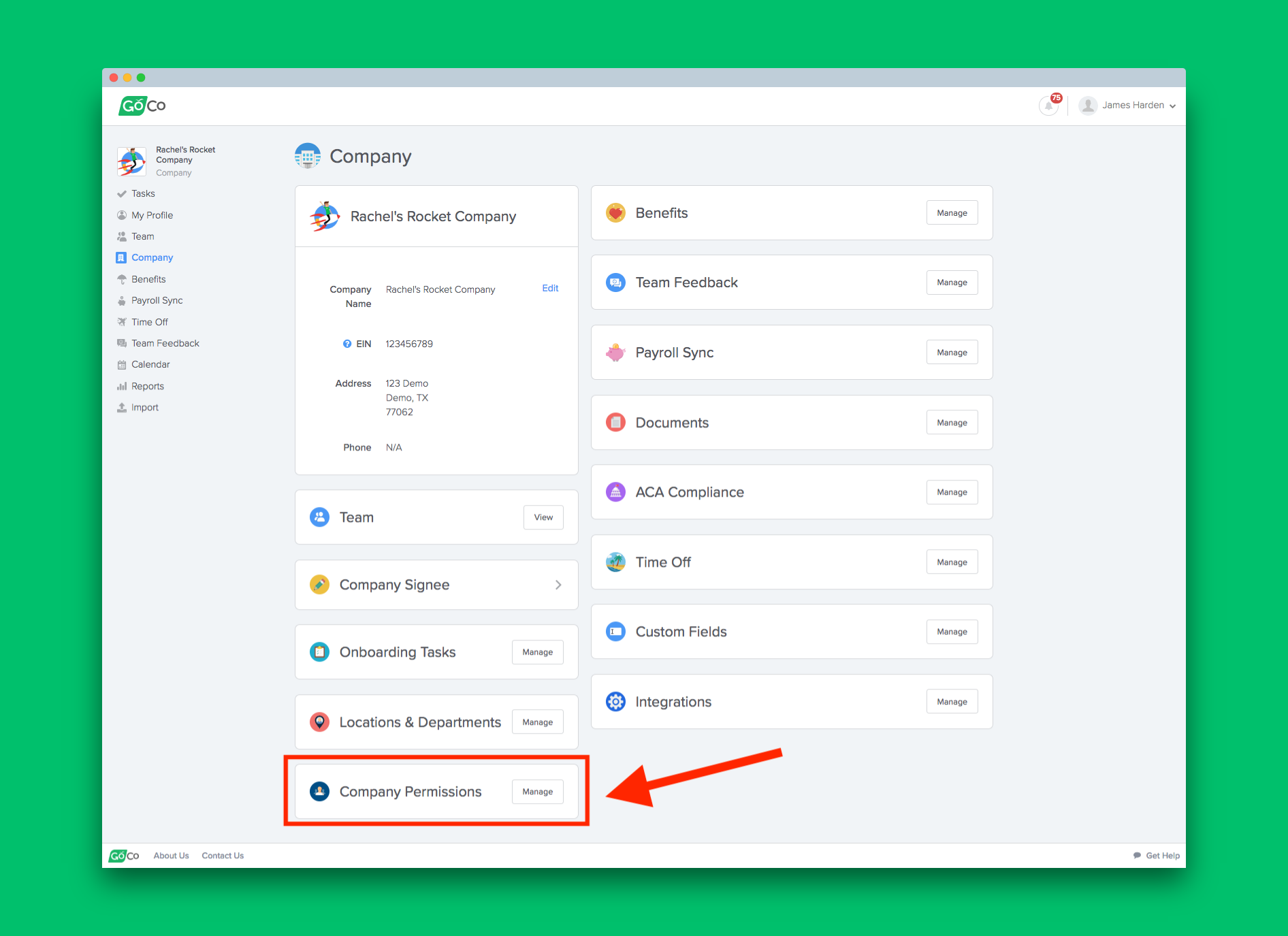 2. Once on the Company Permissions, click on the HR Admins tab
3. Click to +Add Admin and choose a user (note: the user must have completed onboarding for you to choose them!)
You're all set!
For more information on permissions, check out this article!