Right now, the only way you make a user see the Payroll Dashboard (see the screenshot below) is if you make them a Full Adminfrom the Permissions page.
However, if you don't want to make that person a Full Admin, our amazing engineering team can give them access to just the Payroll Dashboard. Just send an email to help@goco.io with that request.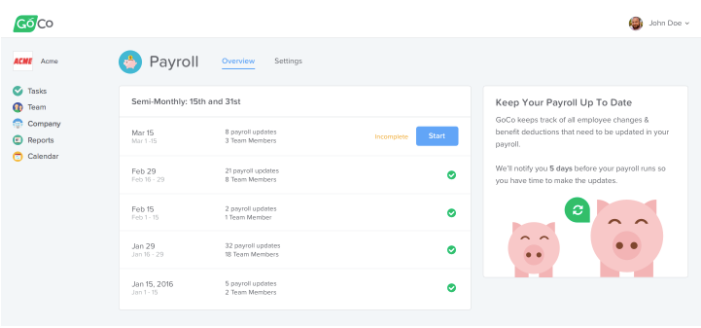 If you do want to make that person a full admin, you can add or modify administrator privileges by:
From the company page, choose Manage on the Company Permissions card to view the Company Permissions Manager.
Choose HR Administrators from the menu in the right-middle of the screen.
Click on an individual to modify permissions or click Add a new user... to add a new administrator.