Outside the yearly Open Enrollment Period, you can change your coverage via Qualifying Life Event (QLE)
You can make changes to your coverage throughout the year, but you'll need proof of a qualified event (like a marriage, divorce, birth, death, etc.). There are four types of Life Events. Find out what they are here: https://help.goco.io/what-are-qualifying-life-events
Here's how to enter that change in GoCo:
Click Manage on the Benefits card in your user profile.
Once on the benefits dashboard, click the button "Make Changes". This will start the life event workflow: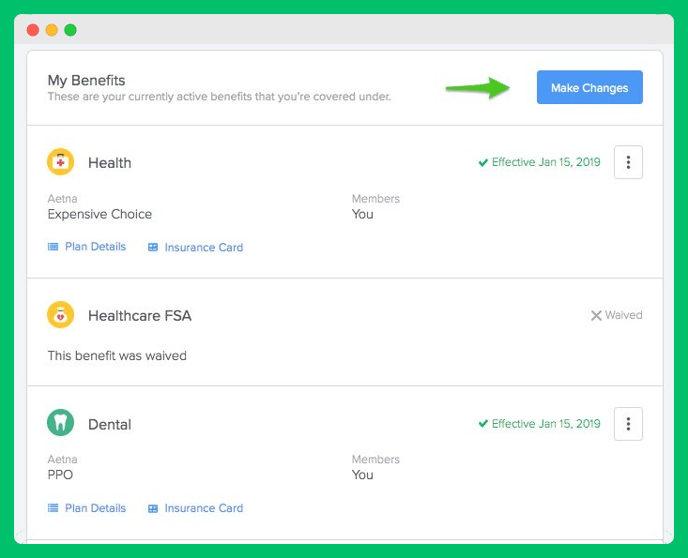 You will then be able to specify exactly what changes you need to make: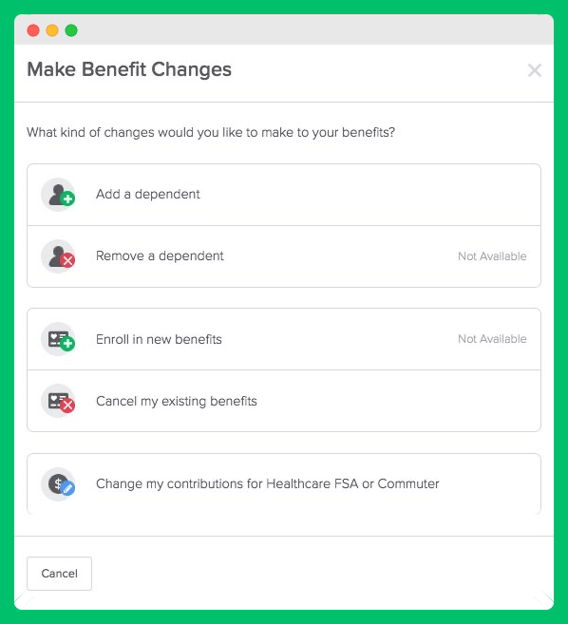 Some changes will not be available. For example, if you don't have any dependents enrolled in coverage you will not be able to "Remove a Dependent".
Please Note: You will be asked to upload proof of your event.
For more information, please contact help@goco.io.