FSA / HSA / Commuter Benefits
How do I enroll in FSA/HSA on GoCo?
Enrolling in an FSA or HSA on GoCo is very simple and similar to all your other benefits.
Log into GoCo then select Start Enrolling on the New Hire Enrollment banner at the top of your profile.
Now, you'll see all of the benefit options available. Choose Start on the lines you'd like to make changes to: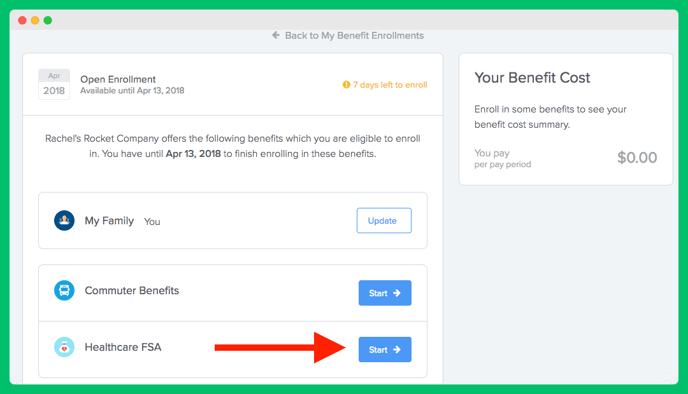 3. Type in the total amount you wish to contribute for the year. Please note: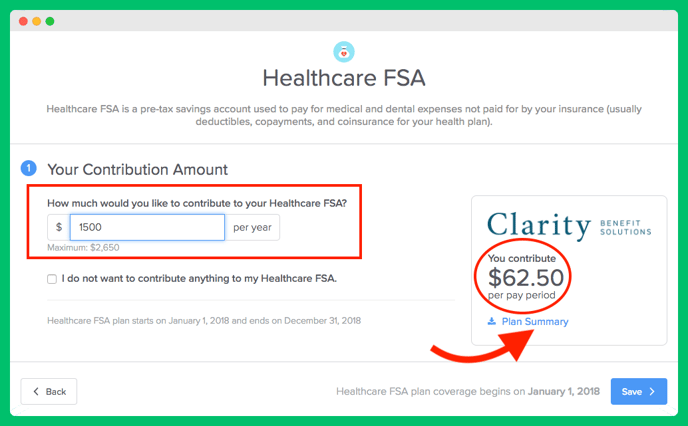 GoCo calculates how much this will cost you per period for the rest of the plan year.
There is an IRS maximum noted.
If you have questions about what the plan is you can click on Plan Summary for more details.
4. Hit Save and you are all set!
If you have more questions, please contact help@goco.io.