A Magic Document means that the document can be completed and signed 100% online. Fields in the document will be automatically filled in with existing data saved in GoCo. It takes about 3 business days for GoCo to process Magic Document requests.
Do the following to request and add a Magic Document:
From your Company page click the Manage button on the Documents card.


2. This will bring you to your Document Templates page. This page lists all of the documents you have in GoCo. The documents are organized in the following categories:
Hiring Documents are any documents that outline the details of a given position or assignment (i.e. offer letter, contract).
Agreements, Forms & Handbooks documents are any other supporting documents you will send to new hires and current employees.

3. To add a document, pick the appropriate section then click the + Add... button and upload the document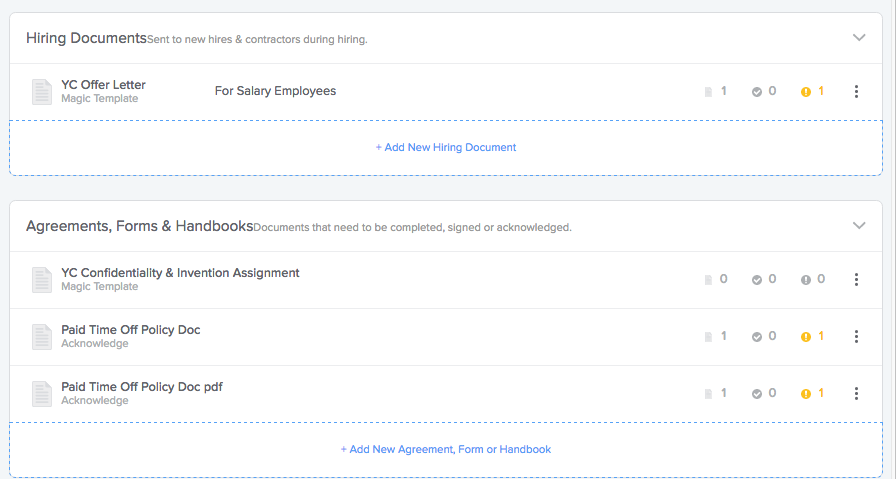 4. Give the document a name, and indicate if the team member needs to sign the document and let us know whether the document needs to be Magic or not.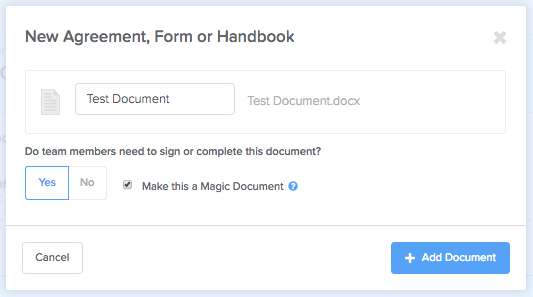 5. We'll process your Magic Document and let you know when it's ready for use.