Note: In order to add a dependent to your current benefits, you must have an qualifying life event such as getting married, having a baby etc. You'll be asked which qualifying life event you had during the add dependent flow.
To add a dependent, do the following:
Click Manage on the Benefits card on your GoCo profile.

2. This brings you to your benefits dashboard where you can see all of your active benefits and dependents. Find the Make Changes button and click it. The following screen, select Add a Dependent.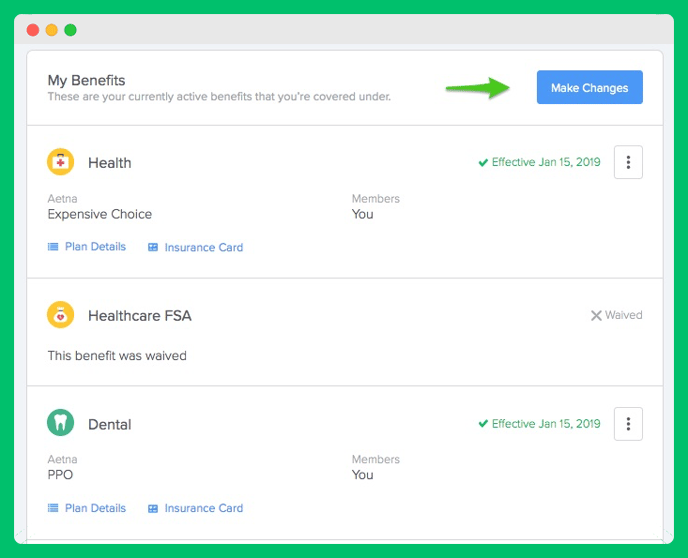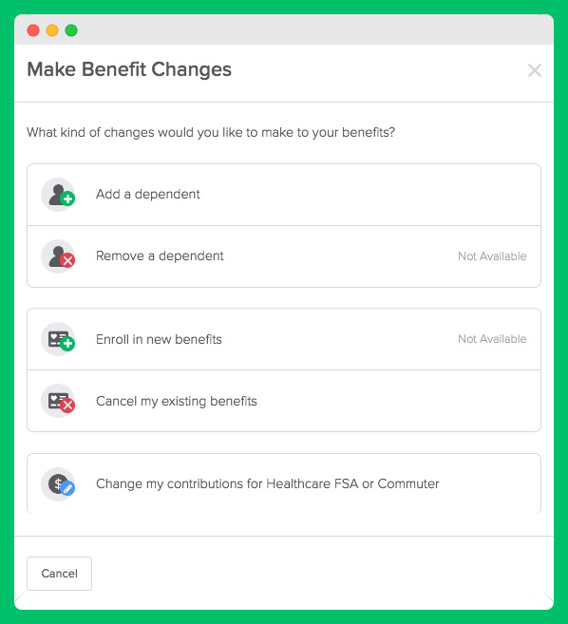 3. This will bring you to the Life Event work flow. IMPORTANT: You must have a qualifying life event for carriers to add a dependent to any of your current plans. Select your reason for adding the dependent, choose a date that coverage should begin and upload a supporting document or select "I will bring my proof to my HR admin" option. Click Continue.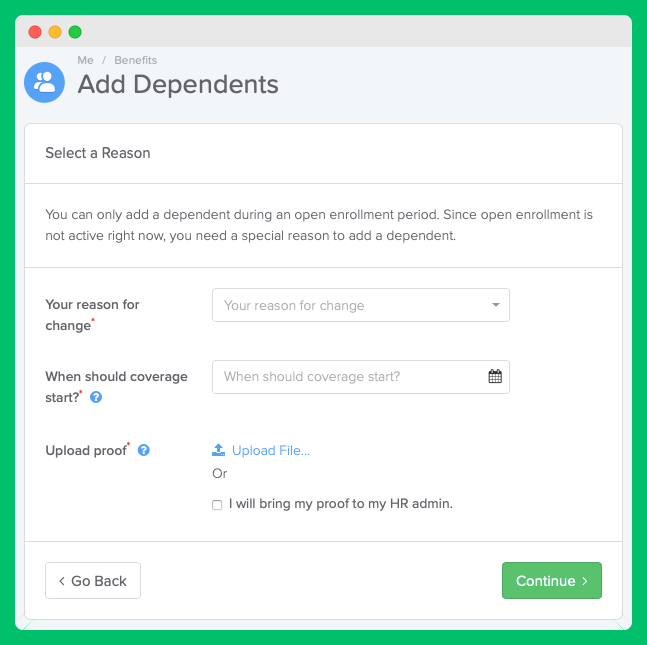 4. The next screen shows a list of your current dependents (if any). To add a dependent, click + Add a Dependent.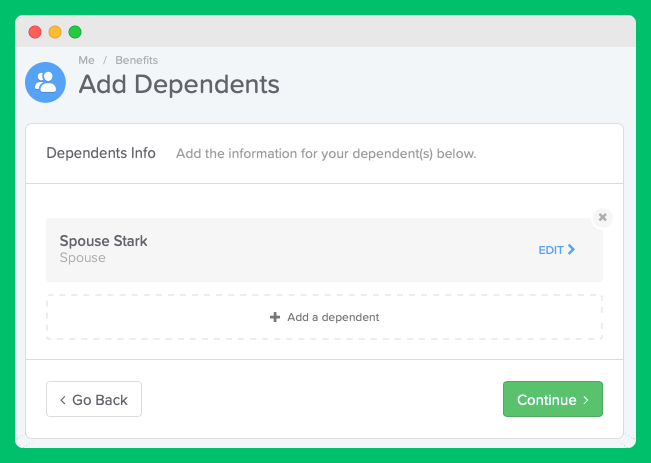 5. Add all of the dependents information and click Save Dependent.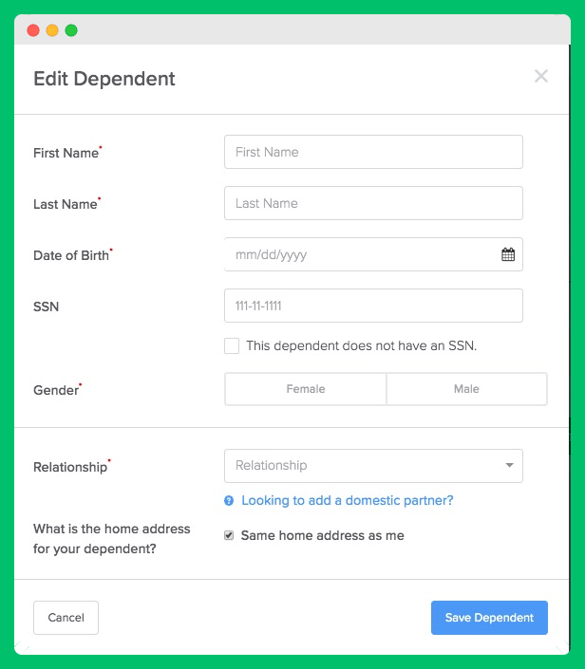 6. Choose what lines of coverage you want to add the dependent to and click Finish.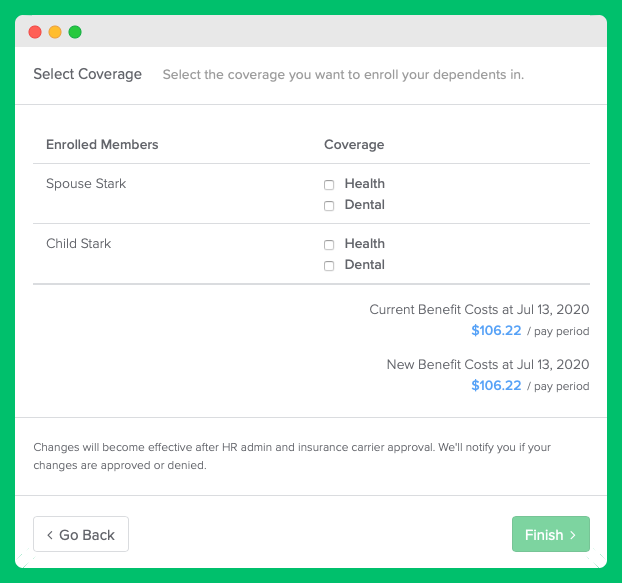 7. You're done! We will submit the change request to the insurance carriers.
For more information, contact help@goco.io.