How to use GoCo's new Grid View when running payroll using our Embedded Payroll.
When running payroll using GoCo's Embedded Payroll, you now have options to switch over to our new Grid View! For help running payroll, check out our help article here.
To switch over to the Grid View, simply start your payroll run as normal by hitting "Start Payroll Run" in the Execupay tab of your GoCo account.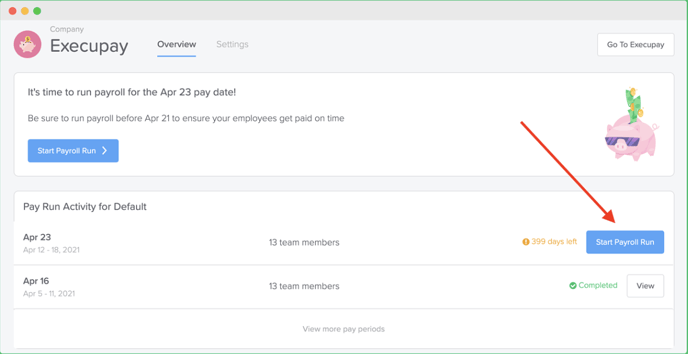 Once you've started your Payroll Run, switch over to Grid View by hitting the "Grid View" on the left side of your screen.

You will be taken to our new full-screen Grid View!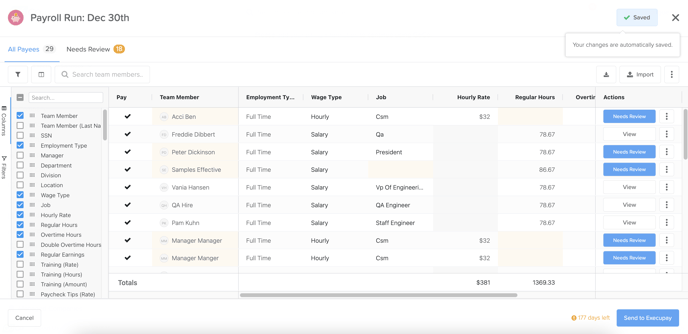 Here you can select see all of your employees or switch over to only view those that have "Need Review" Items. You can learn more about "Need Review" items, here!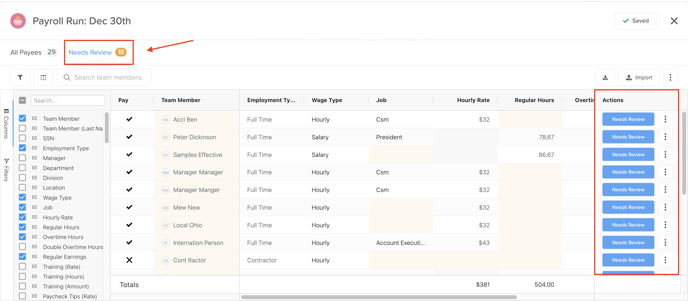 You can update your employee's information, such as adding hours worked, directly from your Grid View.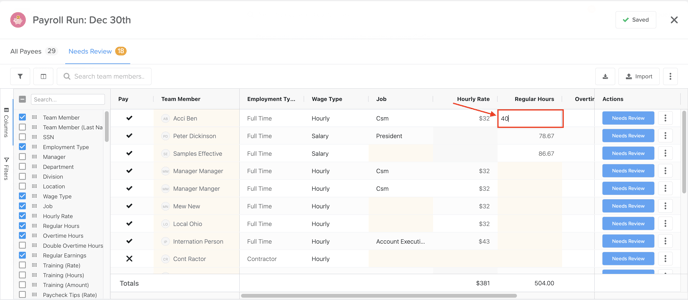 You can customize your view further by using the search bar & filters on the right side of your screen. For example, you can select to only view your "Full Time Employees".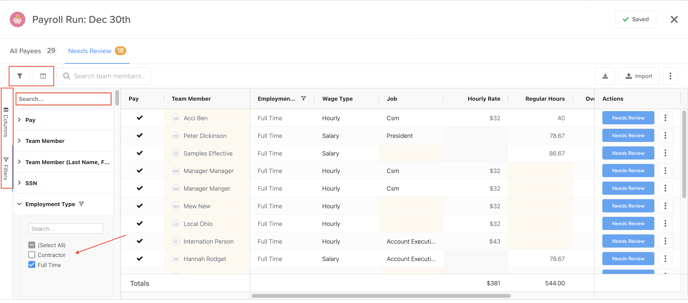 Once you've selected your filters, you can save your view by hitting the "Save View" button & naming it.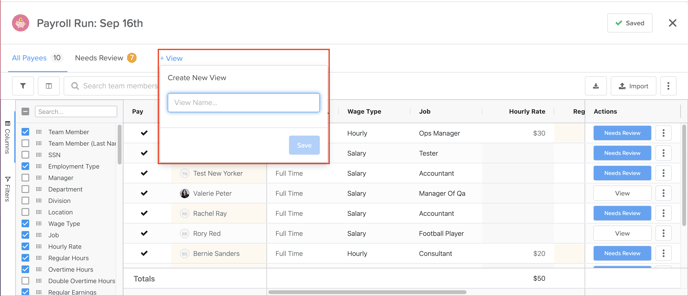 You can also download this information as a CSV file or upload hours as an import by using the two buttons at the top right of your screen.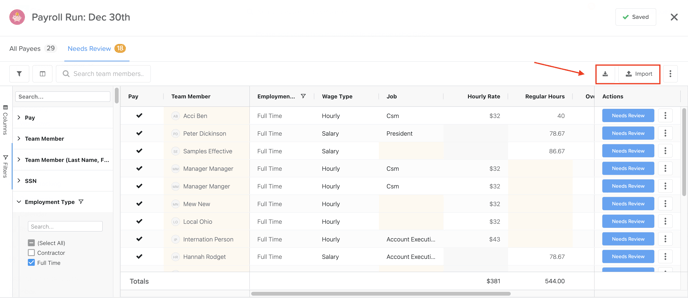 If you need to refresh your Payroll Data, click the ellipses button next to import. For more information on when to refresh your payroll data, click here!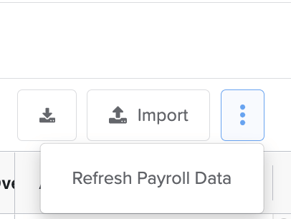 Once you have completed reviewing & updating your employee's information, simply hit "Send to Execupay" to finish out your payroll run as normal.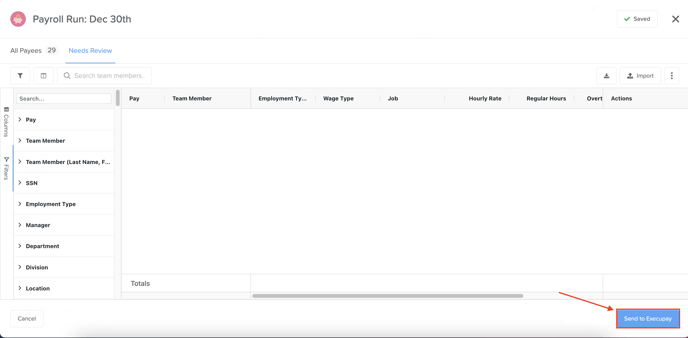 If you have any additional questions, please reach out to us at help@goco.io
Have a good "pay"-day! 💚💰