How do I create a paper check in Execupay?
You might need to manually create a paper check to pay a terminated employee or make a payroll correction. Here's how to do it.
1) Log into your Execupay account
2) Click on Payroll from the top navigation bar.
3) Go to the Manual Check section, click New Manual Check.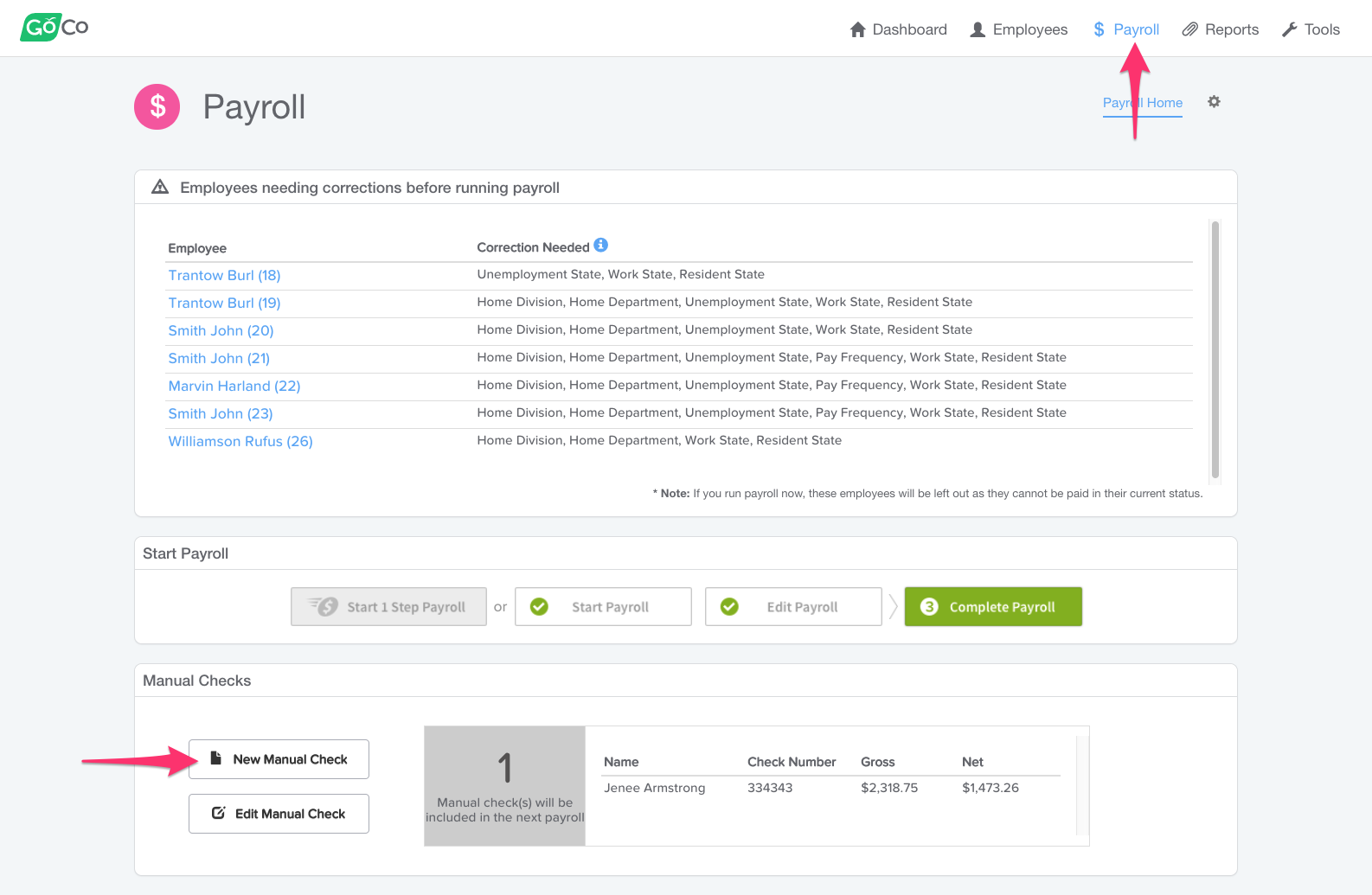 4) Fill in the Check Date, Division, Employee, and Check Number.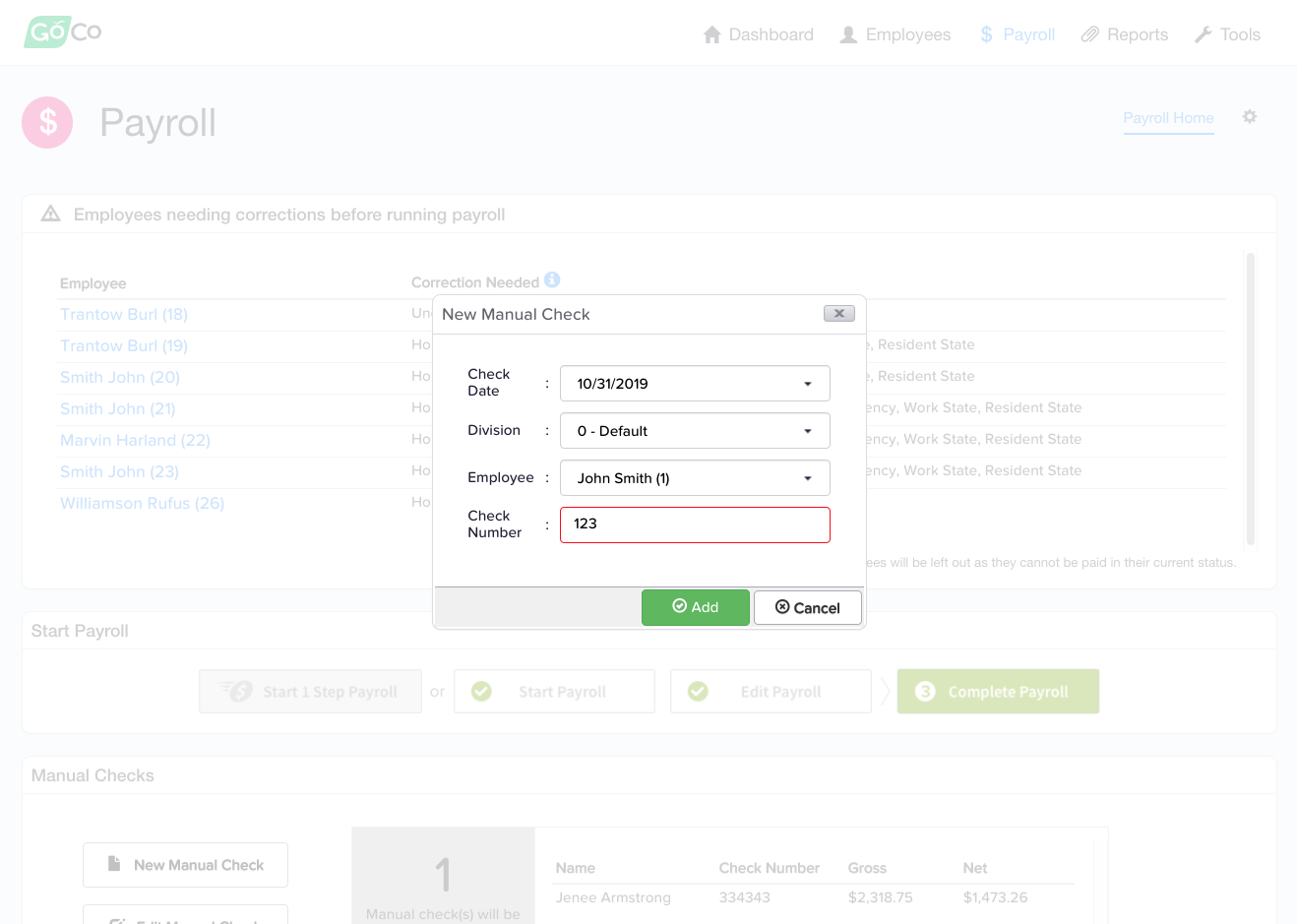 5) Make any necessary earning or deduction adjustments.
6) Manually write out or print the check for the Net Pay amount. Give it or mail it to the employee.
7) Click Continue when you're done.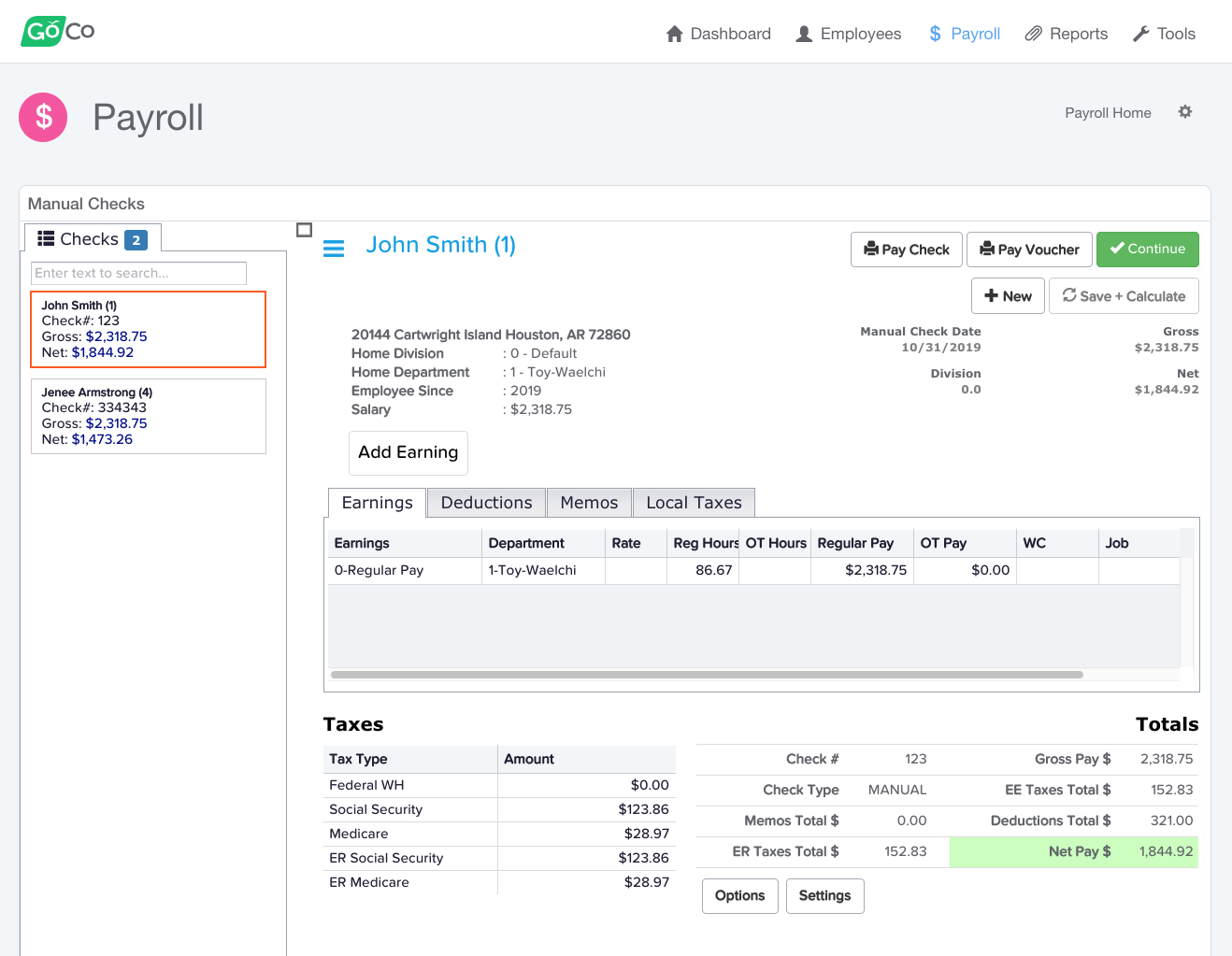 Taxes for the manual check will be withheld in the next payroll run.
NOTE: Manual Checks do NOT create check stubs on the employees profile in GoCo (since the check is written and provided in-house). If you want a check stub to appear for the employee via GoCo, you need to process an off-cycle payroll with a paper check (versus recording a manual check).