How to recover a pay run when something goes wrong
If an error occurs when you are trying to send payroll data to Execupay, it times out and all of the buttons disappear.
This is most likely due to data not matching in the two systems or an error in the data you are trying to send over.
If you receive this error message,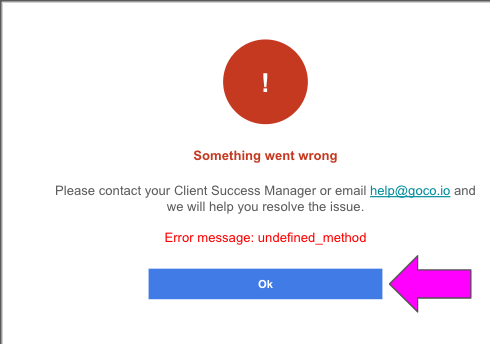 Please reach out to your Client Success Manager or help@goco.io so we can restart the pay run for you.