How to add a qualifying life event
This is a guide on how to make changes to your benefits mid-year by adding a qualifying life event.
In your GoCo profile you can submit a qualifying life event, the screenshots below will help guide you through the process.
First you'll want to go into your profile. Go to benefits. Click active benefits. Click make changes.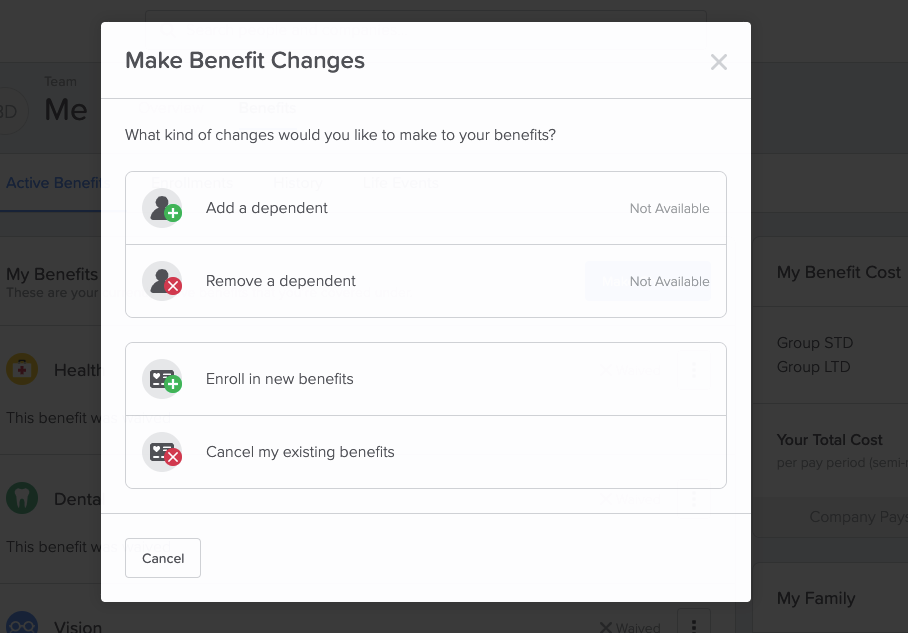 You will be prompted with this screen, where you can add in the qualifying life event reason. Next the qualifying life event will have to be approved by your administrator. Note: you may have to submit proof of the event and it could take a few days to process with the carrier.
If you have any further questions please email us at help@goco.io!