When you terminate an employee you have a few options on when to pay them their last check. Read further for more details!
When terminating an employee, depending on your state's compliance laws, you may have to disperse a final paycheck in a certain manner.
After you complete the normal termination in GoCo you will see a warning at the top of their profile, prompting you to choose a final paycheck method.

These are your choices:
NOTE: If you do NOT select a method, GoCo will default to the paper check option and the employee will NOT appear on the next payroll run.
(Please consult your state's compliance rules for guidance on choosing which option)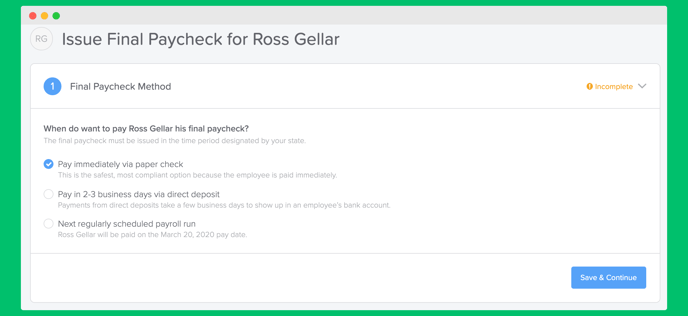 Pay immediately via paper check

This option routes you to Execupay to generate the manual check right away.
The employee will not show on your next scheduled pay run.

Pay in 2-3 business days via direct deposit

This option routes you to Execupay to start an unscheduled pay run for a future date.
The employee will not show on your next scheduled pay run.

Next regularly scheduled pay run

There is no immediate action for you.
You will see the employee on the next scheduled pay run.
Choose the best option for you and hit Save & Continue to see specific next steps: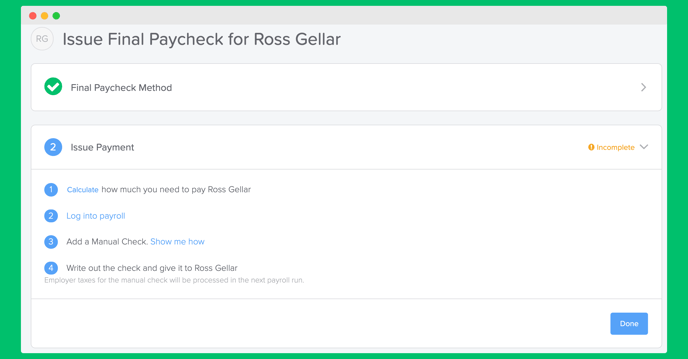 Follow all steps in Execupay and hit Done when complete.
Your choice will be saved on the employee's profile (under the termination card) for you to reference later, if needed.
The employee will be changed from an active employee in Execupay on the termination date.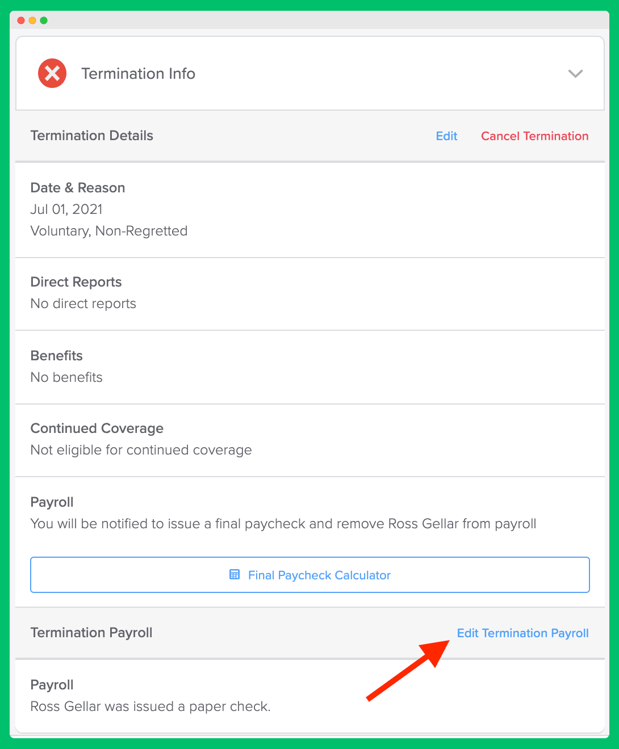 For a Mini Training Crash Course on this, check out our video below.
If you have any other questions about these options please email help@goco.io.