Why are changes not showing up in payroll?
When you start a payroll run, GoCo grabs the earnings and deductions data for your team members for that specific moment in time.
If you (or any other admin) tries to do any of the following after you already started a payroll run, then the payroll run data won't be updated:
- Add a team member
- Terminate a team member
- Update the earnings or deductions
And that's intentional. When you start a payroll run, we don't want the data to be changing under you. The data will remain consistent unless you manually decide to update it. If you want GoCo to grab the latest data for all your team members, just do the following:
1) Go the Payroll Run
2) Click the ⋮ button in the upper right and select Restart Payroll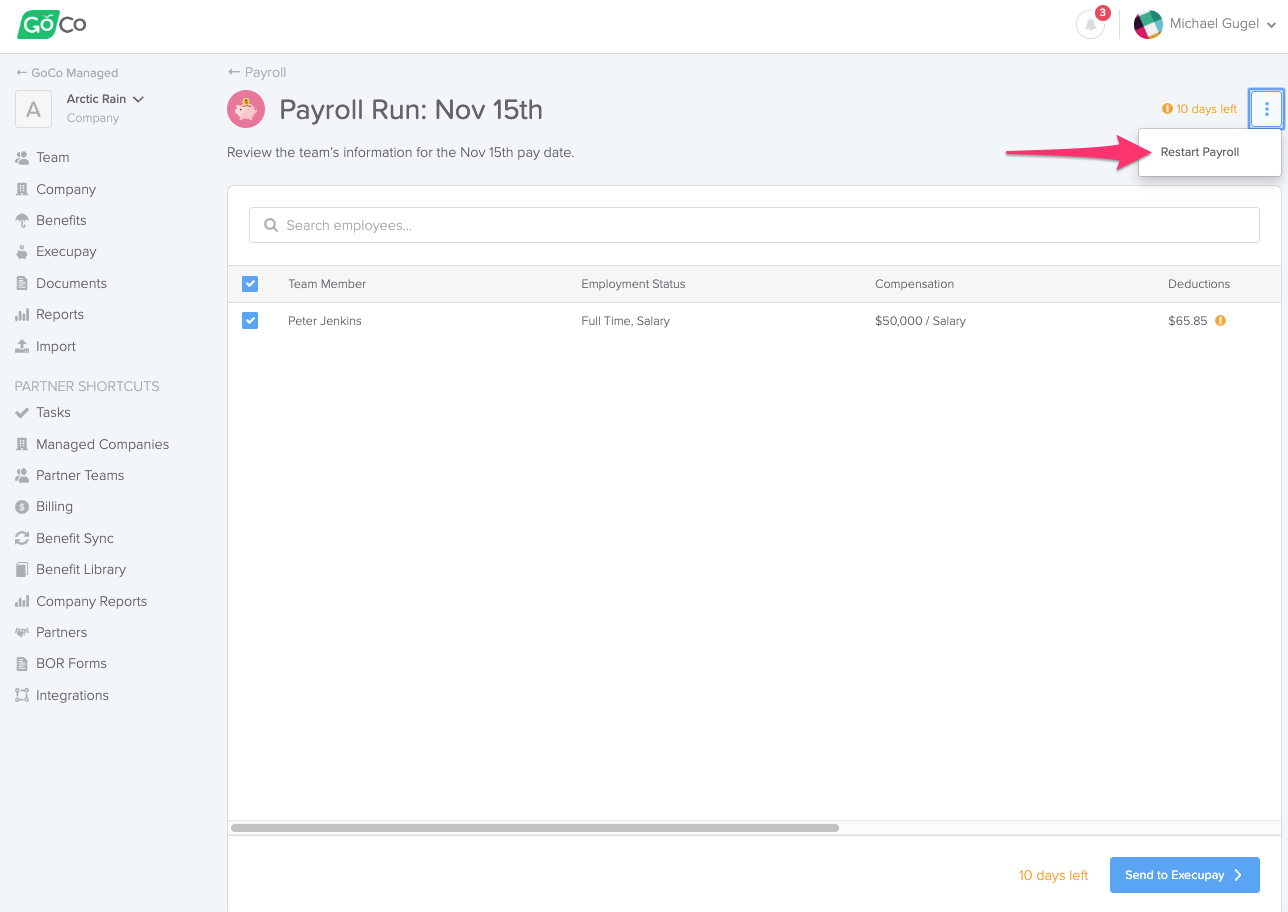 Note that any 1-time earnings or deductions you happened to add to this payroll run will be wiped away and you'll have to re-add them.