To mass send documents to your entire team of multiple employees:
From the Company Page click Manage on the Documents card: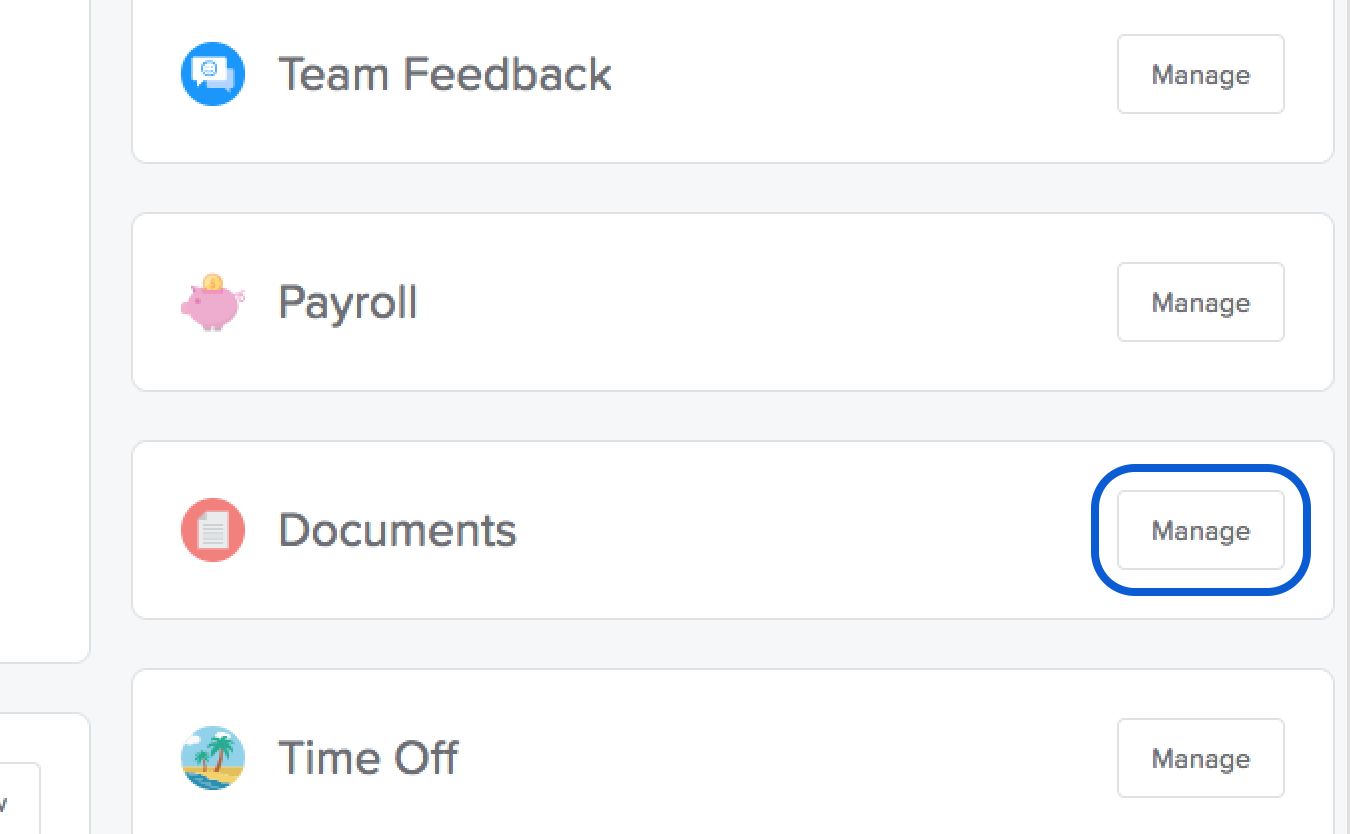 2. Once in the Documents section, click Send To... located in the more options icon on the document you want to send:

3. You can send this document to All Team Members or Specific Team Members... If you choose specific team members, you can choose multiple people from the dropdown. After selecting which employees, click Finish.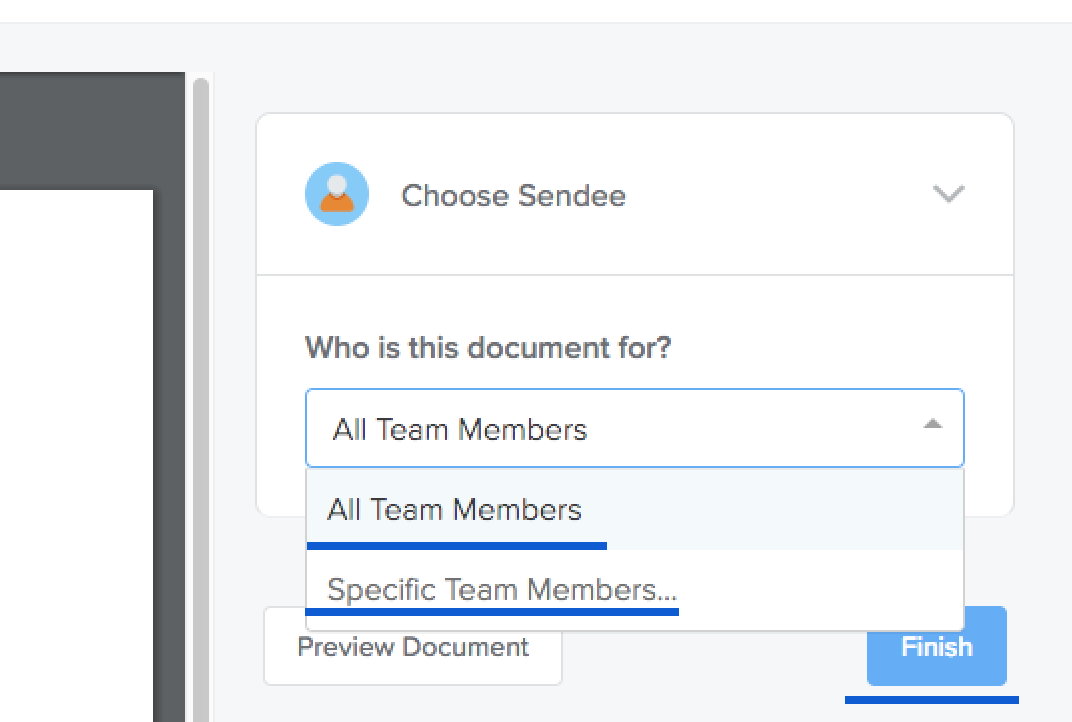 Once complete, a notification will be sent to your employees and depending on their email settings, the employee get an email notification immediately or an email with all outstanding tasks the following morning and each morning after until the task is completed.