Onboarding tasks are a great way to incorporate other workflows into the hiring process in GoCo.
Some example Onboarding Tasks include creating an email account, getting an ID badge, and ordering a computer.
You can add tasks to your company page and assign them to a team member with a due date.
How to create Onboarding Tasks
From the company page, open the Onboarding Tasks card by clicking Manage: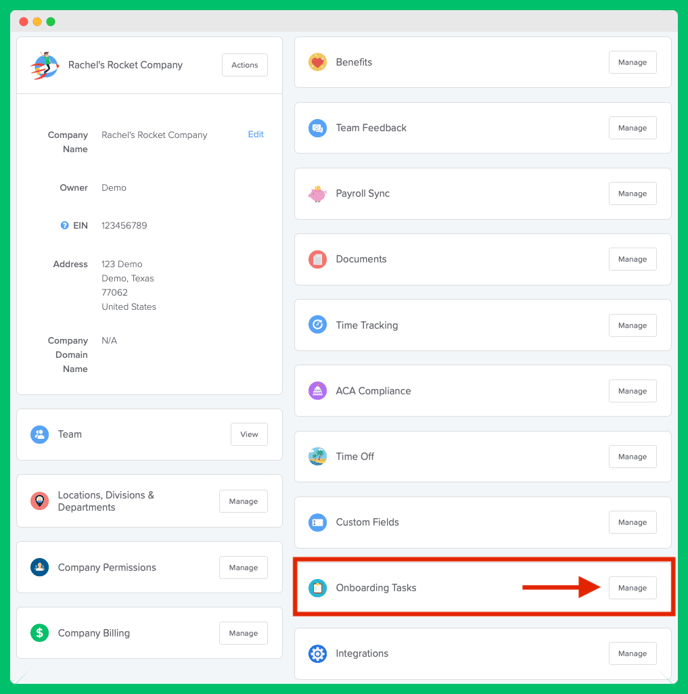 2. Click + Add Onboarding Task to name your new task and add an optional description: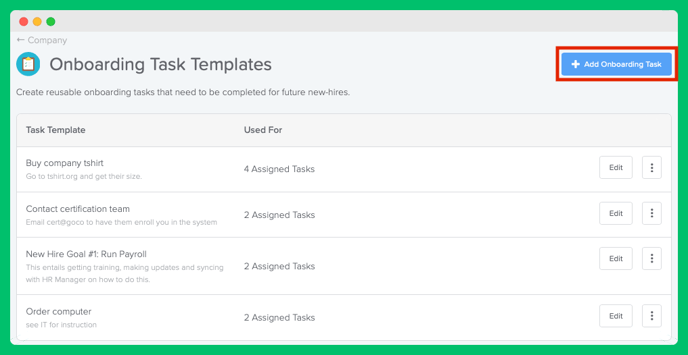 Now your tasks are ready to be used and assigned!
How to assign an Onboarding Task
Go to the

employee's profile

and look for their Onboarding Tasks tab. Click Manage to open up the card for more details: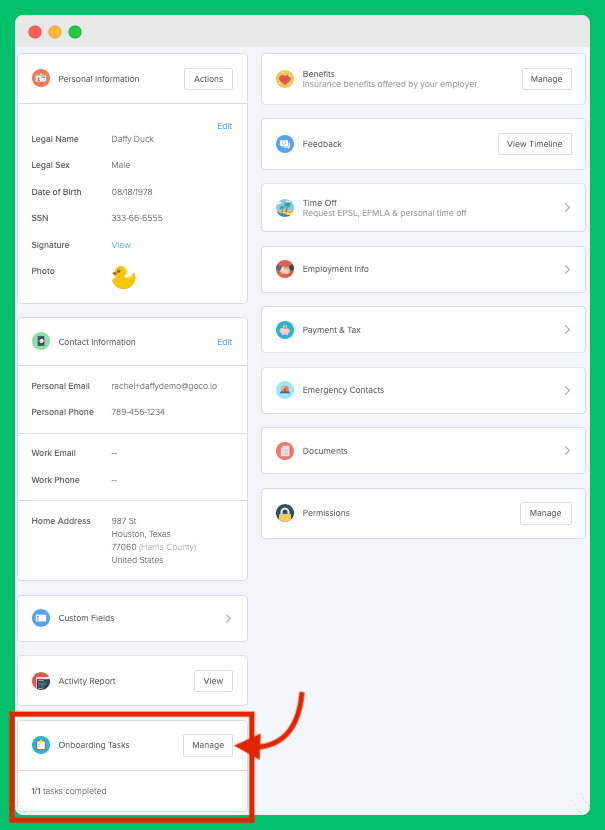 2. To assign one of the premade tasks, use the check boxes and fill in the assignee and due date. You can also add notes for the assignee: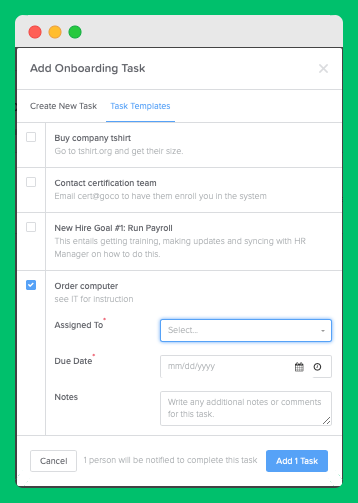 Once you hit Add 1 Task, a notification will be sent to that assignee. They will then be asked to check off the task to mark it complete. The task will then show as completed on the employee profile.
Please contact help@goco.io with any other questions!